Ceasefire Holds As Israeli Official Says Iran Provoked Gaza Conflict To Distract From Syria
An influential Israeli former high defense official has provocatively given voice to a common view among Israel's military establishment — that Iran is behind the weekend's massive escalation in Gaza that witnessed Hamas and Islamic Jihad rain down some 700 rockets on Israel. 
Currently a tense calm has ensued after a ceasefire was reached at 1:30 GMT, mediated by Egypt, Qatar, and the UN, which appears to have held for a number of hours thus far. In total 25 Palestinians and four Israelis were killed in the massive exchange of fire which began Saturday morning, including two infants and two pregnant women, and further involved hundreds of Israeli airstrikes carried out on the strip.
Former national security adviser Yaakov Amidror said in an interview on Sunday that Iran had orchestrated the significant flare-up, the largest since the 2014 Gaza war, just as a deal was being reached in Cairo which was designed to ease tensions. 
He noted that it all started when Palestinian Islamic Jihad snipers wounded two IDF officers patrolling the Gaza border on Friday. Amidror's theory is that the timing was intentional.
"Why did the Islamic Jihad do this?" Amidror asked.

"The answer is again and again and again – Iran."

Describing Islamic Jihad as a "completely owned and operated Iranian subsidiary," according to a translation by The Jerusalem Post, Amidror said Friday's provocation must have come directly on orders from Tehran.
The former high national security official described that so long as the IDF gets bogged down in the immediacy of a new Gaza conflict, the pressure is taken off Iranian troop expansion inside Syria.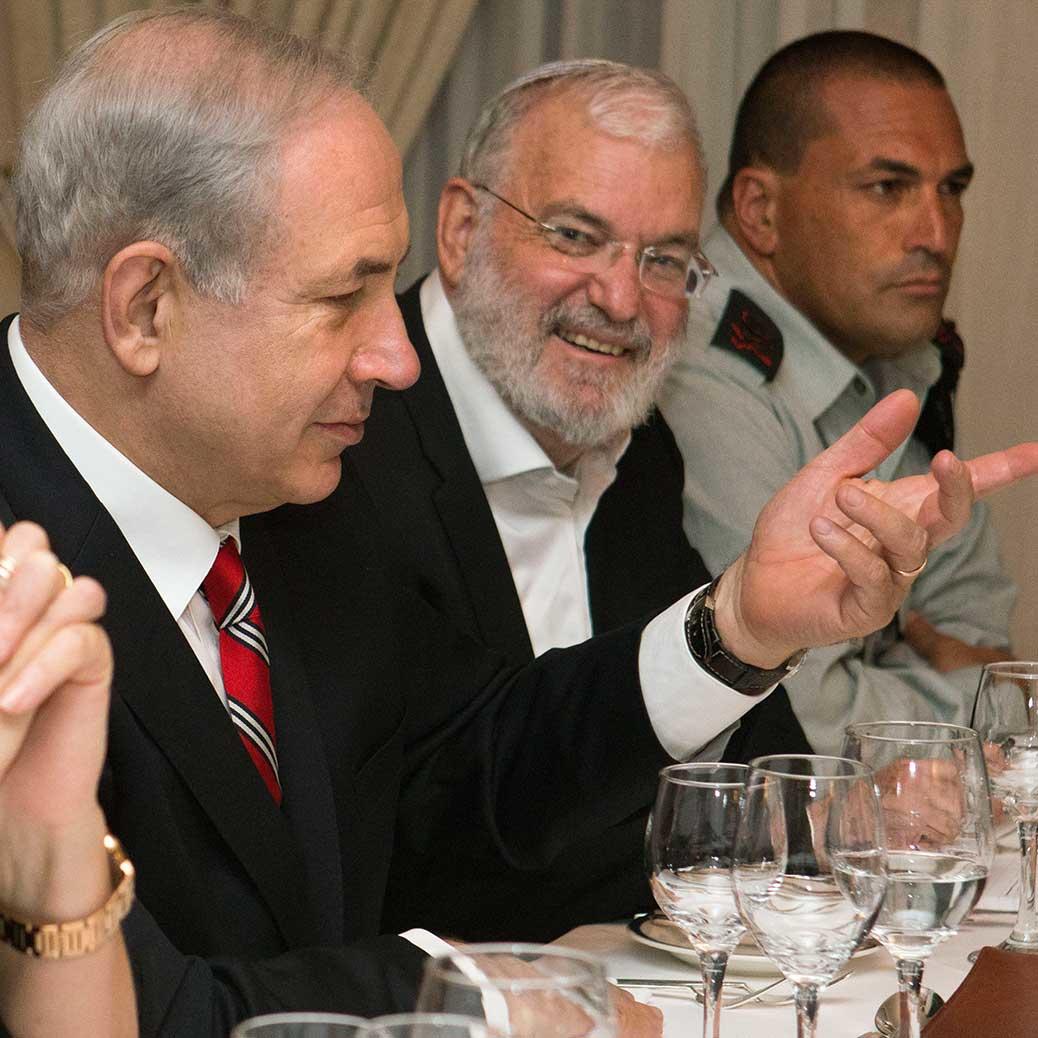 According to the JPost: 
The Iranian idea, he said, is that "Israel will be busy focusing on Gaza and not have enough energy to deal with the building up of an independent war machine in Syria."
He further explained that the Palestinian militants miscalculated – not expecting the wide-ranging sustained Israeli bombing campaign due to Israel's week of Remembrance Day and Independence Day, along with the Eurovision song contest held in Tel Aviv.
It appears the idea that Iran is behind this latest battle in Gaza is catching on in Washington as well. 
These attacks are being launched and coordinated by Palestinian terrorist groups backed by Iran, including Hamas and Palestinian Islamic Jihad.

— Senator Ted Cruz (@SenTedCruz) May 6, 2019
https://platform.twitter.com/widgets.js
Meanwhile, the White House's announcement Sunday evening that it would immediately deploy a carrier strike group to the Persian Gulf region is also likely in part motivated by the flare-up in Gaza, which the Trump administration sees as having a hidden Iranian hand behind it. 
---
This post has been republished with permission from a publicly-available RSS feed found on Zero Hedge. The views expressed by the original author(s) do not necessarily reflect the opinions or views of The Libertarian Hub, its owners or administrators. Any images included in the original article belong to and are the sole responsibility of the original author/website. The Libertarian Hub makes no claims of ownership of any imported photos/images and shall not be held liable for any unintended copyright infringement. Submit a DCMA takedown request.