The Most Powerful Woman On Wall Street Is In Talks To Become Wells Fargo's Next CEO
Wells Fargo is reportedly in talks to hire Bridgewater Associates co-CEO Eileen Murray – one of the most powerful women on Wall Street, if not the most powerful – to take the open CEO job, according to WSJ. If the bank succeeds in recruiting Murray, it would both fulfill Charlie Munger's and Warren Buffett's urging to hire its next CEO from outside the Wall Street banking milieu, while also potentially neutralizing the bank's arch-nemesis, Elizabeth Warren, who has successfully scalped the bank's last two leaders.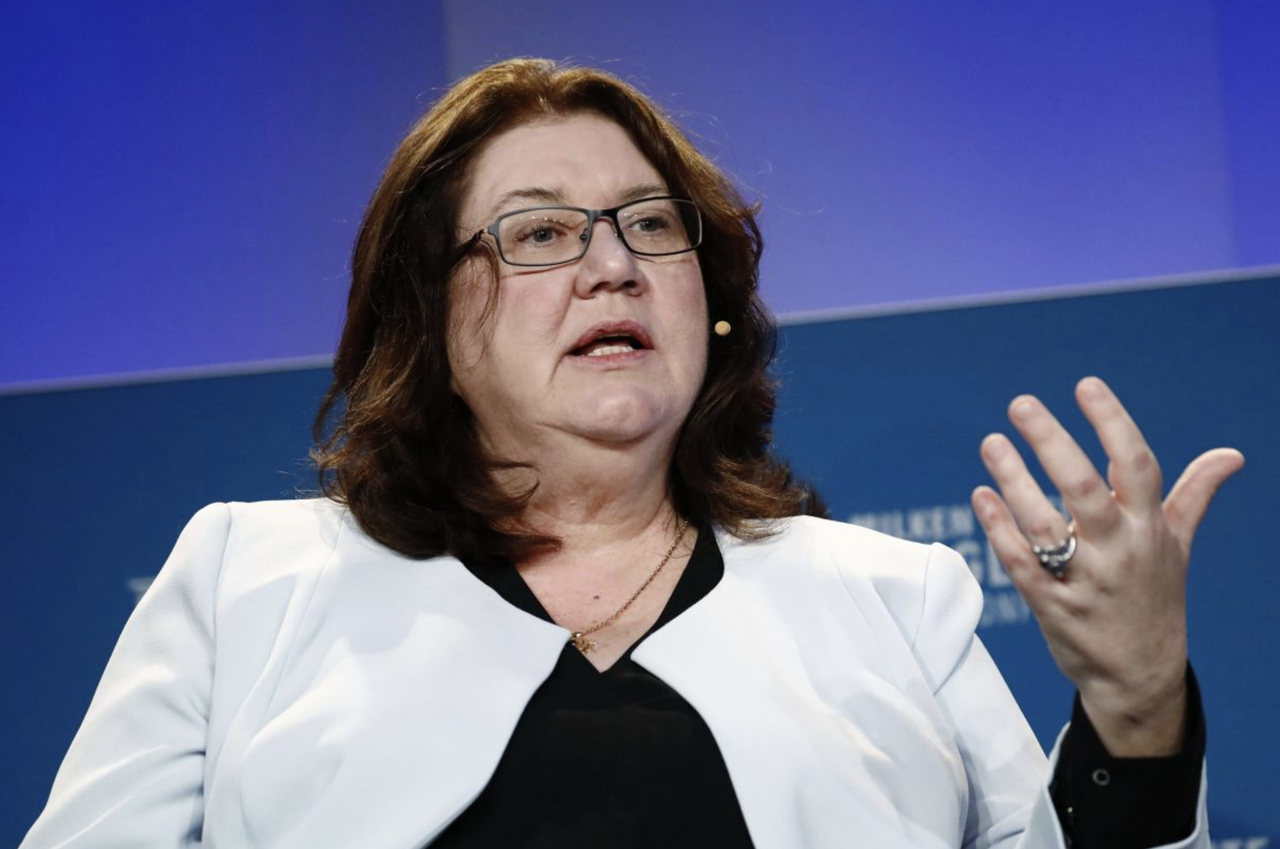 Wells, which is still subject to a cap on its balance sheet imposed by the Fed and is still reeling from its infamous cross-selling scandal – where an 'insane incentives regime', as Munger described it during a Monday morning interview on CNBC, inspired branch managers to open millions of fraudulent accounts – as well as a string of other abuses, has been searching for a new CEO since Tim Sloan abruptly quit in March after Warren demanded he resign during a Congressional hearing.
Per WSJ, Murray has had conversations with several people inside the firm about leaving – in keeping with Bridgewater's 'radical transparency' ethos, she has been fully forthcoming – though the prospect of her departure has reportedly filled her co-CEO David McCormick with dread.
In a sign of just how exhausting Bridgewater's culture can be, WSJ reports that Murray has grown 'weary' of leading the world's largest hedge fund, and has discussed jumping ship several times in the recent past. Companies with which she has reportedly been in talks with include Uber, MetLife, BNY Mellon and Northern Trust, among others. Even Murrray, one of Bridgewater's top executives, has shared that according to the firm's internal ranking system she has scored high on creativity, but poorly on organization.
Wells is still in the early stages of its CEO search, but Murray's background would make her an ideal candidate. In addition to being a powerful woman on Wall Street, Murray boasts an inspiring rags-to-riches background, having grown up one  of nine children in a  NYC public housing project. She majored in accounting at Manhattan College before embarking on a storied Wall Street career.
Murray has increasingly taken on duties like meeting with top clients as Bridgewater founder Ray Dalio has shifted his focus to promoting his  books and – oh yeah – trying  to save the American capitalist system from itself.
Should Murray jump ship, Dalio might once again need to step in and help steer the firm on a day-to-day basis, something he was forced to do a few years back after another leadership shakeup.
---
This post has been republished with permission from a publicly-available RSS feed found on Zero Hedge. The views expressed by the original author(s) do not necessarily reflect the opinions or views of The Libertarian Hub, its owners or administrators. Any images included in the original article belong to and are the sole responsibility of the original author/website. The Libertarian Hub makes no claims of ownership of any imported photos/images and shall not be held liable for any unintended copyright infringement. Submit a DCMA takedown request.