Iran Dismisses US Carrier, Bomber Deployment "Bluff" As "Psychological Warfare"
Iran's top security body has slammed the White House's claim of "multiple, credible threats" facing US troops stationed in the Middle East by Iranian forces and their allies as mere "psychological warfare" meant to scare and intimidate Tehran. 
"Bolton's statement is a clumsy use of a burnt-out happening for (the purpose of) psychological warfare," Tasnim quoted Supreme National Security Council spokesman Keyvan Khosravi in translation, according to Reuters. The Iranians noted that the carrier deployment Bolton announced as "responding" to Iran had arrived in the Mediterranean weeks ago, and accused the US of using a routine deployment as a mere pretext for a heightened pressure campaign.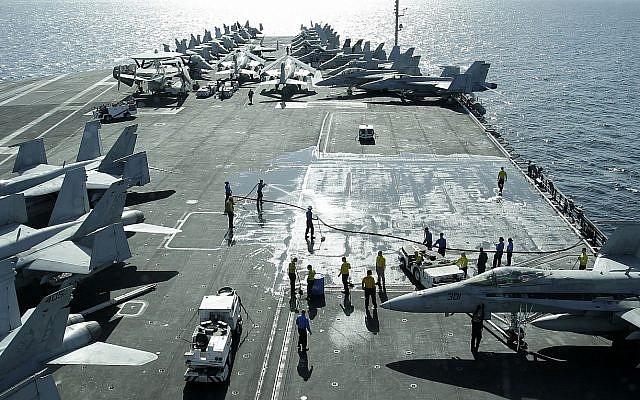 Though it's true the USS Abraham Lincoln carrier strike group was indeed due for a pre-scheduled visit to support the Middle East CENTCOM region, it appears to be moving toward the Persian Gulf at least one to two weeks early, per defense officials cited by CBS on Tuesday:
The USS Abraham Lincoln has filed with Egypt for permission to go through the Suez Canal and is expected to transit in the next 48-72 hours, Martin reports. The aircraft carrier was scheduled to go to the Gulf anyway but is now going one to two weeks early. 
Iran's state-run Press TV had also previously noted in response to John Bolton's Sunday evening announcement of a carrier and bomber group deployment to prevent Iranian threats: "The deployment seems to be a 'regularly scheduled' one by the U.S. Navy, and Bolton has just tried to talk it up."
Washington's announcement was further dismissed as a "bluff" and "empty rhetoric" by multiple Iranian newspapers and editorials, Reuters noted.
Here's the Navy announcing Bolton's "announcement" one month ago. https://t.co/dof2RDYHyV pic.twitter.com/ElYrimdC4n

— Micah Zenko (@MicahZenko) May 6, 2019
https://platform.twitter.com/widgets.js
However, Acting US Defense Secretary Patrick Shanahan told reporters Monday he'd personally approved the deployment of the USS Abraham and a bomber group based on a "credible threat by Iranian regime forces."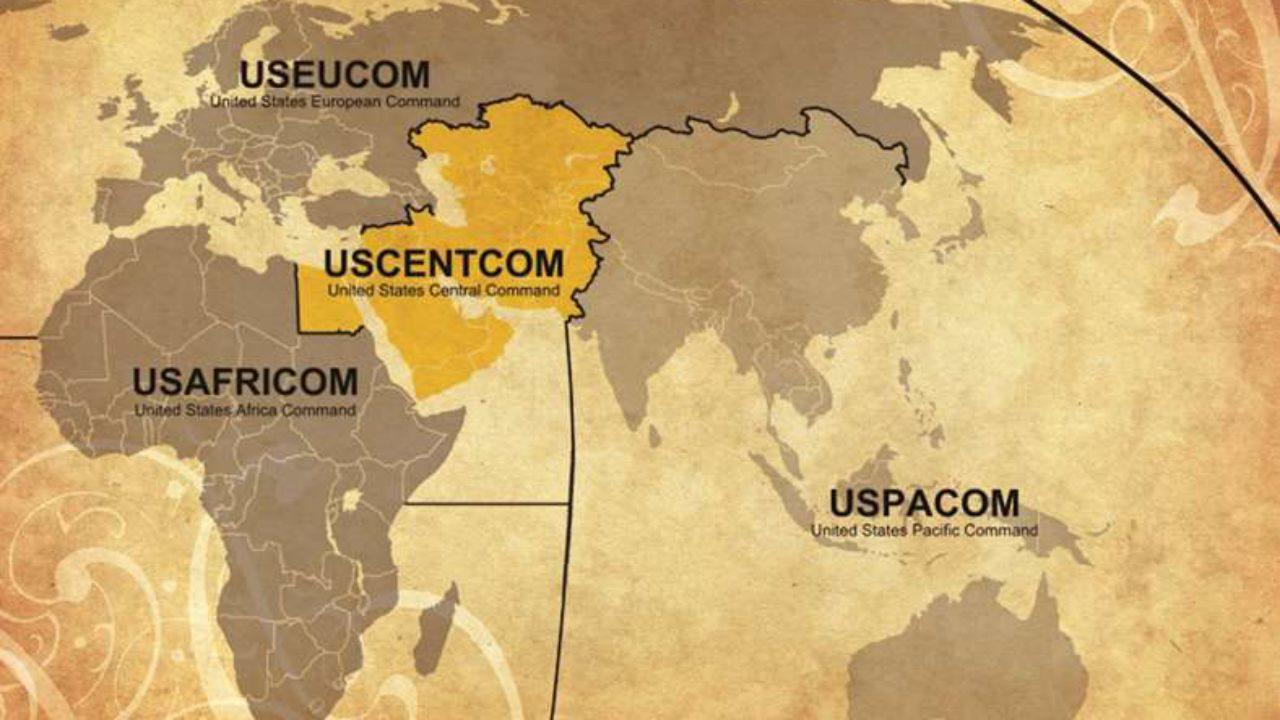 Also on Monday, Axios published a report by Israeli correspondent Barak Ravid which identified Israel as behind the intelligence warning the White House appears to be basing its information on.
Iran's top diplomat, Foreign Minister Mohammad Javad Zarif, took to Twitter to lambaste the heightened US rhetoric: "If U.S. and clients don't feel safe, it's because they're despised by the people of the region – blaming Iran won't reverse that," he said Tuesday.
But regardless of the potential that this is all a "bluff" by Washington it remains that by deploying both multiple B-52 bombers and a carrier strike group to the Persian Gulf region, puts the US and Iranians much closer to an "incident" or exchange of fire that could blow up into a greater conflagration. 
The exchange of threats have also appeared to rattle Iran's rial currency, as it extended its fall Tuesday, nearing a seven-month low against the U.S. dollar on the unofficial market, Reuters confirmed. 
Interestingly, Bolton's Sunday statement which started this week's new round of potential escalation came on the anniversary week of the White House announcing US withdrawal from the 2015 nuclear deal (JCPOA) last May 8th. 
---
This post has been republished with permission from a publicly-available RSS feed found on Zero Hedge. The views expressed by the original author(s) do not necessarily reflect the opinions or views of The Libertarian Hub, its owners or administrators. Any images included in the original article belong to and are the sole responsibility of the original author/website. The Libertarian Hub makes no claims of ownership of any imported photos/images and shall not be held liable for any unintended copyright infringement. Submit a DCMA takedown request.