Market Turmoil Continues After Liu Confirms Washington Visit; Beijing "Prepared For Talks Breakdown"
Continuing the pattern of China countering belligerent American trade rhetoric with attempts to calm its domestic market, turmoil across global markets continued Tuesday even after Beijing confirmed that Vice Premier Liu He would travel to Washington for two days this week to lead trade talks, in what appeared to be an attempt to calm markets.
Just as investors were starting to think that they had dodged a bullet Monday evening after markets had pared most of their declines from overnight, Robert Lighthizer and Steven Mnuchin sent global stocks and the yuan into a tailspin after they affirmed that Washington would impose additional tariffs on Beijing Friday, claiming that China had reneged on its commitments, and – furthermore – that the market's reaction wouldn't be a factor in the talks. 
At the time, we noted what appeared to be a new American strategy to maximize the damage from the US's jawboning, while mitigating the blowback.
White House new trading strategy: deny trade deal is dead during US hours sending US stocks higher, confirm no deal ahead of China open crashing Shanghai Composite

— zerohedge (@zerohedge) May 6, 2019
https://platform.twitter.com/widgets.js
And like clockwork, as Chinese equities and the yuan tumbled on Tuesday after recording their largest daily declines in three years the day before, China's Commerce Ministry announced that Vice Premier Liu He would travel to Washington for two days for the next round of talks, despite the Trump Administration's threats. On Monday, the Commerce Ministry said Beijing would still send a delegation, but it was unclear whether Liu would join.
But even after the Liu news broke, US stock futures, which had briefly trimmed their losses overnight, dumped once again.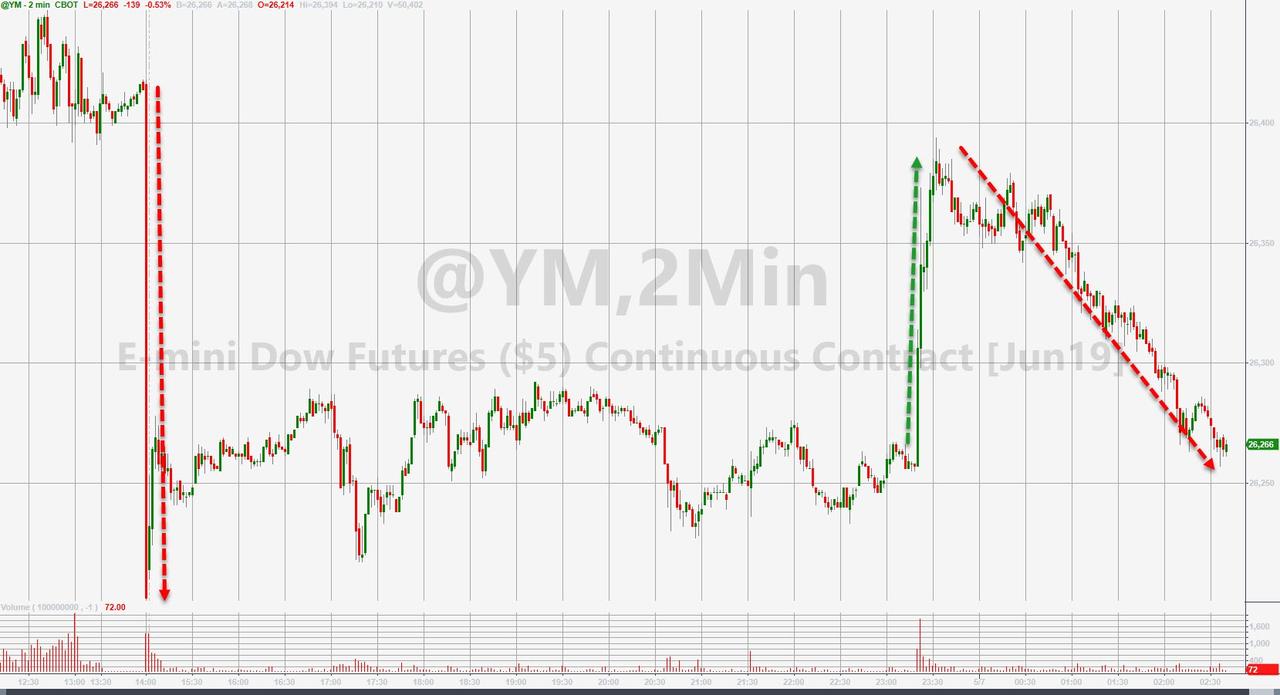 Marking a stark departure from Beijing's more aggressive trade rhetoric, in an editorial in the Global Times, an English-language Communist Party mouthpiece, Beijing adopted a surprisingly cautious tone, advising investors to 'remain calm' in the face of the trade-war turbulence, and insisting that the Chinese people should support Beijing's strategy – whatever that happens to be – and that Washington was simply anxious for an early deal, so even if talks did fail, the outcome would be 'controllable'.
The Op-Ed also said that China is "well-prepared for other potential outcomes" of its trade talks with the U.S., "including a temporary breakdown in talks," adding the door won't be closed to trade talks even if the U.S. imposes fresh tariffs this week.
Pre-empting any social panic, the Op-ed also said that the impact on China will be controllable, "even if talks fail", while cautioning that upgrading and maintaining a long-term trade war not option for Washington as U.S. side also wants a deal and that hasn't changed.
In the most surprising appeal to public support for a worst case scenario, the Global Times said China should have "courage and endurance" to bear breakdown in talks, create good condition for government, safeguard China's "core interests."
Finally, the widely read article said taht China is not a market "U.S. can easily give up" (perhaps Beijing was simply projecting as we showed yesterday), adding that trade war is "lose-lose process", which is certainly true… but China certainly has more to lose than the US over the long run: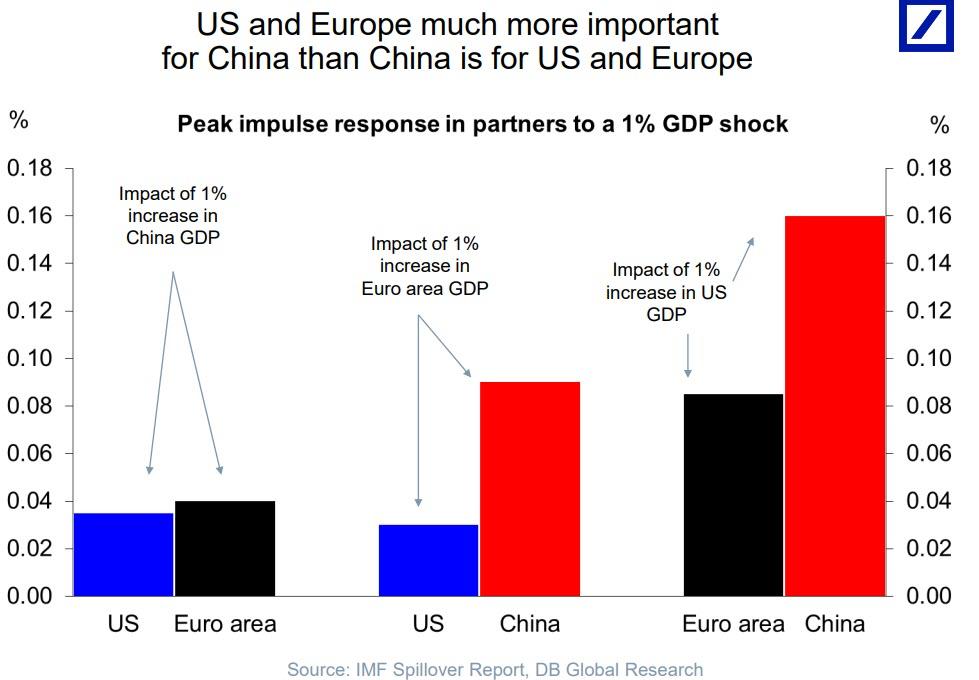 Meanwhile, offering another example of its conciliatory rhetoric, Beijing warned that 'mutual respect, equality and mutual benefit' should be the premise of the talks.
Mutual respect, equality, and mutual benefit are the premise and basis for reaching an agreement, China's Foreign Ministry said on Tuesday at a regular press conference, adding that tariffs will not solve any problem. pic.twitter.com/ePk9oXLypK

— People's Daily, China (@PDChina) May 7, 2019
https://platform.twitter.com/widgets.js
Looking ahead, the editor of the Global Times, a popular conduit for government opinions, warned that Thursday could be a decisive day for trade negotiations.
Trump threatens to raise tariffs on Friday, rather than immediately. The US side still has the willingness to reach a deal. Chinese delegation demonstrates their will by postponing the US trip. Thursday will be decisive moment of a contest between China's and US' determination.

— Hu Xijin 胡锡进 (@HuXijin_GT) May 7, 2019
https://platform.twitter.com/widgets.js
---
This post has been republished with permission from a publicly-available RSS feed found on Zero Hedge. The views expressed by the original author(s) do not necessarily reflect the opinions or views of The Libertarian Hub, its owners or administrators. Any images included in the original article belong to and are the sole responsibility of the original author/website. The Libertarian Hub makes no claims of ownership of any imported photos/images and shall not be held liable for any unintended copyright infringement. Submit a DCMA takedown request.