San Francisco To Ban Cashless Stores
San Francisco has become the latest city set to ban cashless stores, following the leads of New Jersey and Philadelphia.
Advocates for the ban claim that it's prejudicial toward lower income people who may not have access to debit cards or credit cards according to the AP. The concept has also been introduced in New York City. The city's Board of Supervisors will take up the issue Tuesday, which is likely to pass, as all 11 members of the Board are listed as sponsors or co-sponsors. Officials have been working in vain to make San Francisco more equitable in the face of an unprecedented wealth gap (and despite record amounts of human feces on the streets).
Supervisor Vallie Brown said: "I just felt it wasn't fair that if someone wanted to buy a sandwich in a store, and they had cash, that they would be turned away. We also have our homeless population. They're not banked."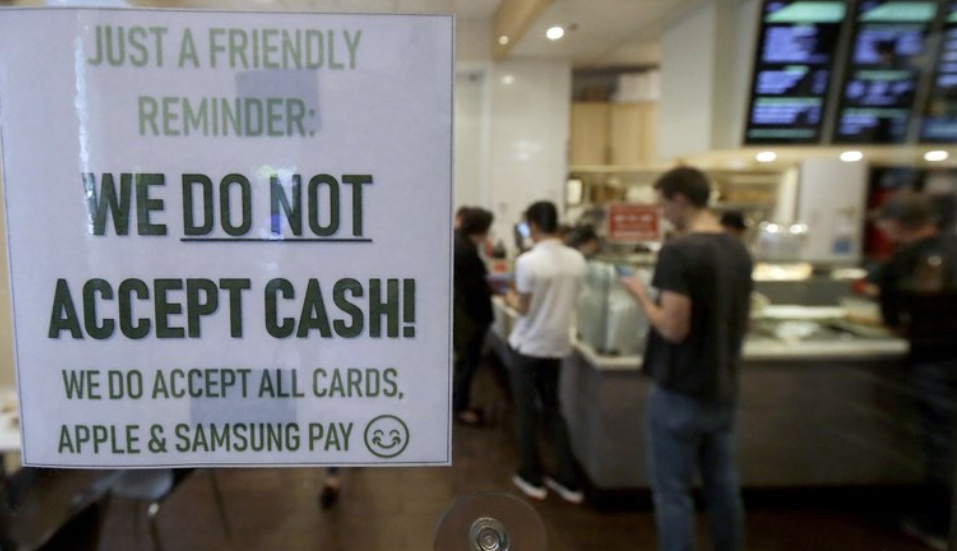 The 4,000 homeless people who sleep on San Francisco's streets every night were cited as a key reason for enacting the legislation, despite high paid tech workers for firms like Facebook, Google, Uber and Airbnb that may find it making life easier for them. 
The new legislation would require brick-and-mortar businesses to accept cash, while temporary pop-up stores and internet-only businesses would be exempt. 17% of African American households and 15% of Latino households don't have bank accounts, according to the FDIC. 
The efforts were catalyzed by the roll out of cashless AmazonGo stores last year. The stores require customers to scan an app for entry, and items that are taken are automatically tallied and charged to a credit card. Amazon lost the war against cash and agreed to accept it at more than 30 cashless stores last month. Some retailers argue that not taking cash is safer and more efficient, even though there are still many businesses in San Francisco that only take cash. 
Cashless restaurants are "lustered in San Francisco's Financial District and South of Market neighborhoods, where white-collar employees devour upscale salads and protein bowls". While some businesses, like Bluestone Lane, a New York-based coffee chain, are waiting to get on board until the legislation passes, others, like salad chain Sweetgreen, announced last month that it will finally accept cash.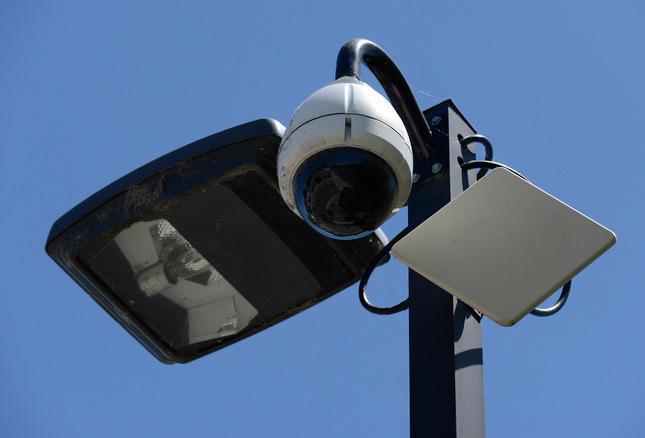 And then, of course, you have those who simply like to use cash in order to minimize the trail of their whereabouts. Recall, yesterday, we wrote about San Francisco also banning facial recognition. An ordinance was introduced this week making it illegal for any city department to "obtain, retain, access or use" any facial-recognition technology or data from said technology, according to the East Bay Times. 
The proposal, introduced by San Francisco Supervisor Aaron Peskin in January, would also require public input and the supervisors' approval before agencies buy surveillance technology with public funds. That includes the purchase of license plate readers, toll readers, closed-circuit cameras, body cams, and biometrics technology and software for forecasting criminal activity.
"The propensity for facial recognition technology to endanger civil rights and civil liberties substantially outweighs its purported benefits, and the technology will exacerbate racial injustice and threaten our ability to live free of continuous government monitoring," reads the ordinance. 
It's almost as if San Francisco has momentarily remembered that being a liberal used to mean standing for liberty. But, we digress…
---
This post has been republished with permission from a publicly-available RSS feed found on Zero Hedge. The views expressed by the original author(s) do not necessarily reflect the opinions or views of The Libertarian Hub, its owners or administrators. Any images included in the original article belong to and are the sole responsibility of the original author/website. The Libertarian Hub makes no claims of ownership of any imported photos/images and shall not be held liable for any unintended copyright infringement. Submit a DCMA takedown request.