Amazon Hit By "Serious" Hack, Resulting In "Extensive" Fraud, Cash Stolen From Merchants
We recently documented  how Amazon has come under fire from its merchants for allegedly trying to undercut them on pricing and products. Now, the e-commerce giant is under scrutiny for a different reason: security. Amazon is now saying it was hit by an "extensive" fraud last year, revealing in court documents that hackers were able to transfer funds from merchant accounts over the course of six months, according to Bloomberg.
The "serious" online attack included hackers breaking into about 100 seller accounts and moving cash from loans or sales into their own bank accounts. The hack took place between May 2018 and October 2018, according to Amazon's lawyers.
Amazon said it was still looking into the compromised accounts and that it believed hackers changed the details on its Seller Central platform to bank accounts in their name. Amazon believes that the accounts were compromised by phishing techniques that looked for login information. Amazon has reportedly concluded its investigation of the incident.
Lawyers for the online retailer asked a judge in London to approve searches of account statements at Barclays and Prepay, two banks that "have become innocently mixed up in the wrongdoing." Amazon says that it needed the documents "to investigate the fraud, identify and pursue the wrongdoers, locate the whereabouts of misappropriated funds, bring the fraud to an end and deter future wrongdoing."
The filing doesn't denote how the suspected wrongdoers were able to add new bank account information to merchant accounts. Amazon has issued more than $1 billion in loans to merchants and one of the units named in the filing was Amazon Capital Services U.K., a division of the company responsible for making these loans.
The dollar amount stolen by the hackers has not been disclosed but the incident could mark the latest in a series of incidents that may deter merchants from using Amazon to sell goods. In an April report, we detailed how Amazon merchants were feeling more and more like they were on the wrong end of a lopsided deal with the company, which has been selling its own brand of "Basics" that often undercut its own merchants. 
One vendor interviewed, Jason Boyce, has been wary of regulation as small business owner. Despite this, he was willing to consider proposed regulations by Senator Elizabeth Warren that would prevent Amazon from competing against its merchants. Boyce said: "If you're going to have a marketplace, you shouldn't be able to piggyback off the hard work and labor of your sellers to beat them."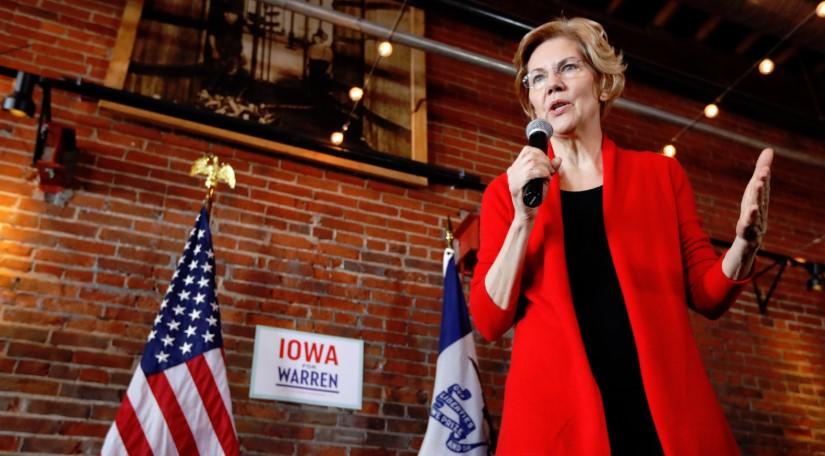 "Amazon crushes small companies by copying the goods they sell on the Amazon Marketplace and then selling its own branded version," Senator Warren has previously said. 
Boyce, a former Marine Corps officer, started selling his product – basketball hoops – online in 2002. In 2004, he got a call from Amazon who said that they "liked" his products and he began to list them on the site. But over the next few years, his experience on Amazon resulted in competitors entering in the market and pushing down prices. So, like a good businessman, he pivoted to other products, developing his own line of foosball tables, air hockey tables, bocce ball sets and exercise equipment. 
Then, in 2009, Amazon started selling its own products, Amazon Basics. Among its offerings, Amazon started selling bocce ball sets that cost $15 less than Boyce's, and giving them ideal page space to win the shopper looking for the lowest price. 
"They're pulling market share away from us and our competitors as well," Boyce said. Now, it appears merchants are having their money pulled from them, too. 
---
This post has been republished with permission from a publicly-available RSS feed found on Zero Hedge. The views expressed by the original author(s) do not necessarily reflect the opinions or views of The Libertarian Hub, its owners or administrators. Any images included in the original article belong to and are the sole responsibility of the original author/website. The Libertarian Hub makes no claims of ownership of any imported photos/images and shall not be held liable for any unintended copyright infringement. Submit a DCMA takedown request.