Chicago Cubs Ban Fan Who Flashed 4chan-Memed "OK" Hand Gesture Behind Black Reporter
A Chicago Cubs fan who flashed the "OK" hand gesture behind a black reporter has been "indefinitely" banned from Wrigley Field, according to a Wednesday statement from the team. 
"If he attempts to enter Wrigley Field or other ticketed areas he may be subject to prosecution for criminal trespass to property," reads the statement. 
Kenney said earlier Wednesday that the club was investigating the incident "because no one should be subjected to this type of offensive behavior."

"Such ignorant and repulsive behavior is not tolerated at Wrigley Field," Kenney said.

…

Kevin Cross, the senior vice president of NBC Sports Chicago said the network was "disappointed by the incident that took place on our air … one that was at the expense of our colleague Doug Glanville."

"We find the behavior of this fan reprehensible and clearly does not represent the great Cubs fans of our city and those around the country," Cross said. –NBC News
The reporter, Doug Glanville, thanked NBC Sports and the Chicago Cubs for launching an investigation. "They have displayed sensitivity as to how the implications of this would affect me as a person of color," he said. 
Am I seeing things or is this jack wagon behind Glanville flashing the white supremacy sign? @SarahSpain @BleacherNation pic.twitter.com/6p7d79vIVR

— Chad Rehan (@ChadRehan) May 8, 2019
https://platform.twitter.com/widgets.js
The extremely common hand gesture was used to troll liberals after anonymous users of the message board 4chan 'memed' it into a faux symbol of white power. 
A February, 2017 post to the message board titled "Operation O-KKK" reads "We must flood twitter and other social media websites with spam, claiming that the OK hand sign is a symbol of white supremacy," and recommended using the hashtag "#PowerHandPrivelege" to promote the joke. "Bonus points if your profile pic is something related to supporting feminism," the post continues.
"Leftists have dug so deep down into their lunacy. We must force to dig more, until the rest of society ain't going anywhere near that shit."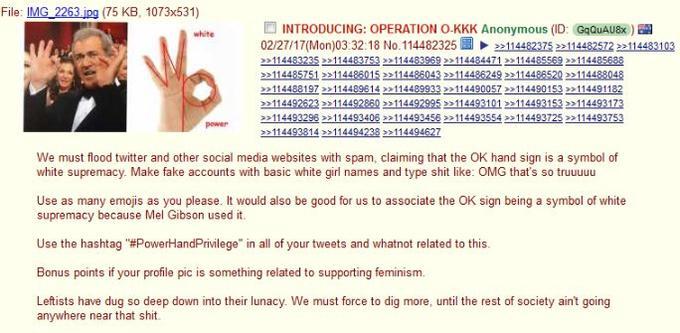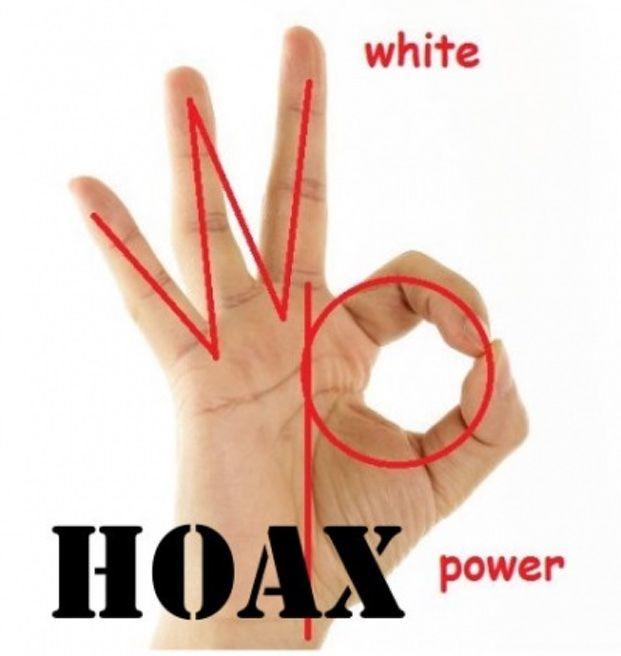 Unsurprisingly, the Anti-Defamation League took the bait hook, line and sinker – after attorney and supporter of Supreme Court nominee Brett Kavanaugh, Zina Bash, was accused of displaying a "white power gesture" during Kavanaugh's confirmation hearings.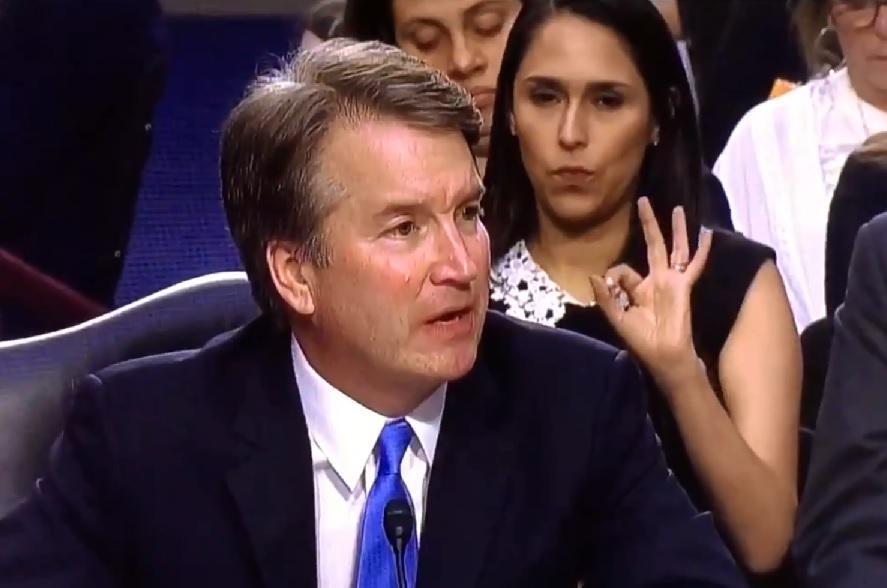 The ADL acknowledges that that symbol's relation to 'white power' is a hoax campaign, however they claim that white supremacists have adopted it – thus making it super racist. 
But "by 2019, at least some white supremacists seem to have abandoned the ironic or satiric intent behind the original trolling campaign and used the symbol as a sincere expression of white supremacy," said the ADL.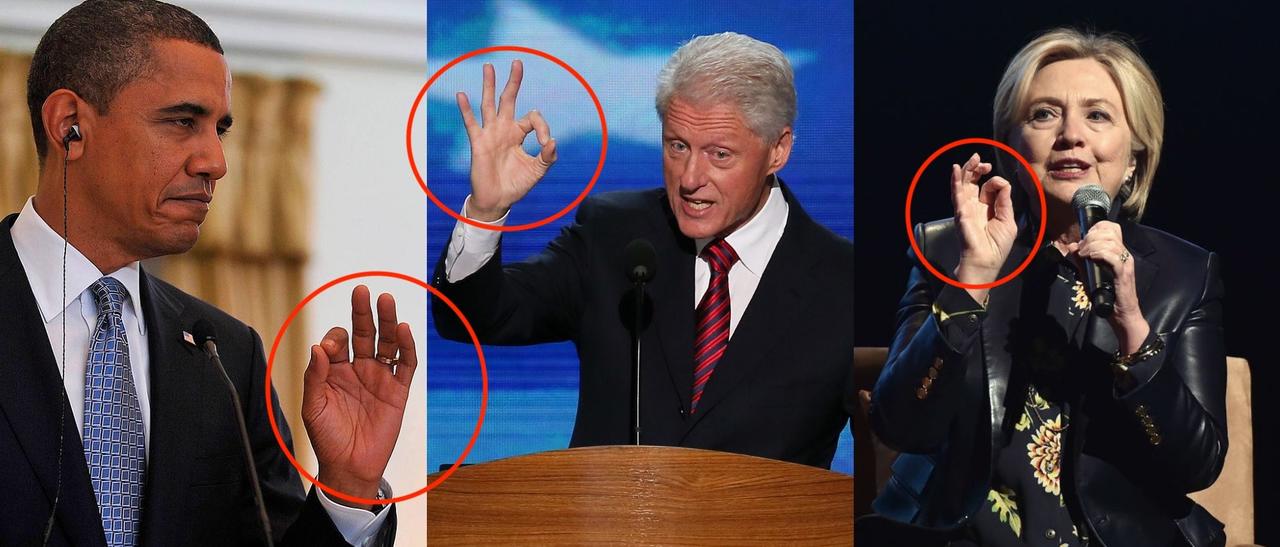 Will Apple, Google and Samsung do something about their racist emojis?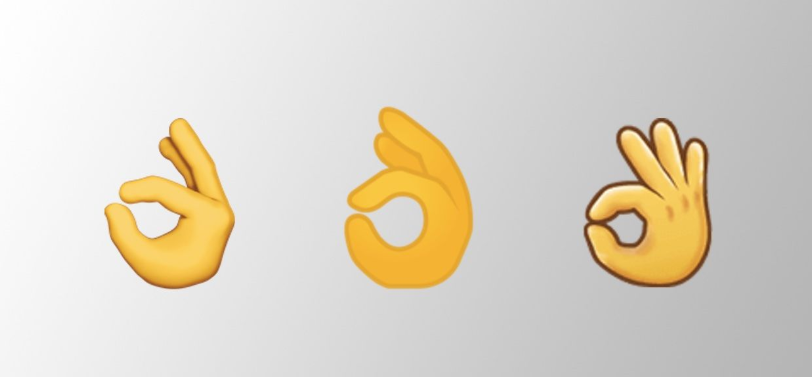 Hacker 4chan strikes again… 
---
This post has been republished with permission from a publicly-available RSS feed found on Zero Hedge. The views expressed by the original author(s) do not necessarily reflect the opinions or views of The Libertarian Hub, its owners or administrators. Any images included in the original article belong to and are the sole responsibility of the original author/website. The Libertarian Hub makes no claims of ownership of any imported photos/images and shall not be held liable for any unintended copyright infringement. Submit a DCMA takedown request.