A "Cancer On Our Economy": Report Finds Over $7 Billion Laundered Through British Columbia In 2018
It may have taken a while, but now that housing prices are starting to crash in Vancouver, BC legislators are finally starting to get wise to the fact that the province has been a hot bed for money laundering. It was an easy problem to ignore with prices on the way up, but on the way down – not so much.
And so an independent report released on Thursday concluded that an astounding $7.4 billion was laundered in British Columbia in 2018, out of a total of $46.7 billion laundered across Canada throughout the same period. The report was published by an expert panel led by former B.C. deputy attorney general Maureen Maloney.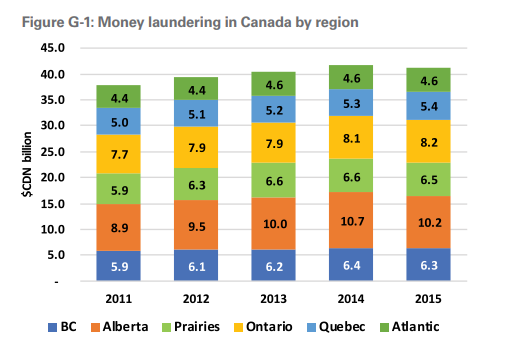 Attorney General David Eby told a news conference Thursday:
"Wealthy criminals and those attempting to evade taxes have had the run of our province for too long, to the point that they are now distorting our economy, hurting families looking for housing, and impacting those who have lost loved ones due to the opioid overdose (crisis)." 
The reports come after the government commissioned them to try and shed light on laundering by organized crime in BC's real estate market. This follows last June's report on dirty money in casinos, which we also wrote about just days ago.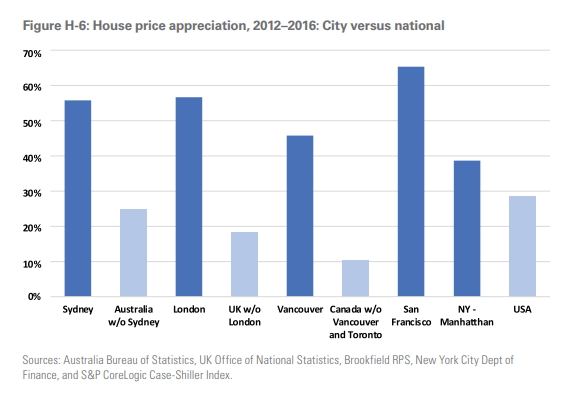 RCMP commissioner Peter German was commissioned to write the report on real estate, and he concluded that illicit money is what led to "a frenzy of buying" that caused housing prices to spike around Metro Vancouver. The report concludes that there are thousands of properties worth billions at high risk for money laundering.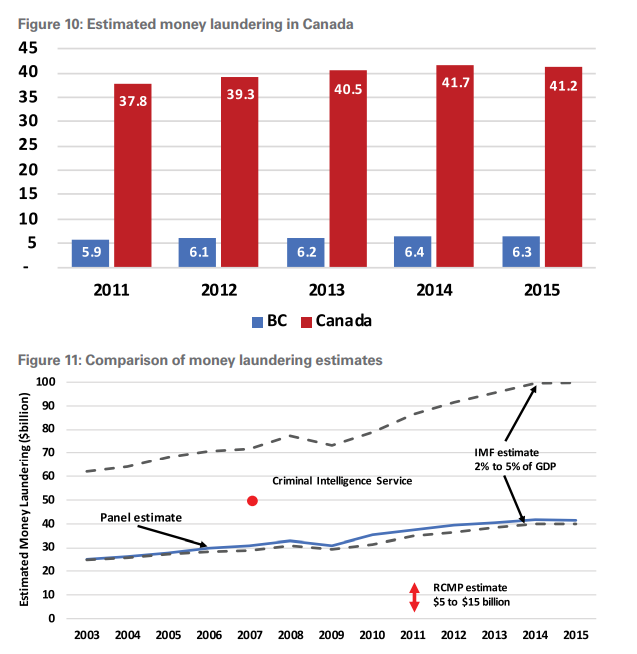 Eby, who has been a frequent critic of liberal legislators for allowing the laundering to happen, continued: "His findings are stark evidence of the consequences of an absence of oversight, the weakness of data collection, and the total indifference of governments until now to this malignant cancer on our economy and our society."
Michael Lee, Opposition Liberal critic for the attorney general said:
"The BC Liberals are calling on John Horgan and the NDP to carefully consider the reports and move quickly to engage with the federal government and take action to ensure that those who break the law are prosecuted and ultimately convicted."
An international anti-money laundering agency said last year that organized criminals were laundering about $1 billion per year in the province.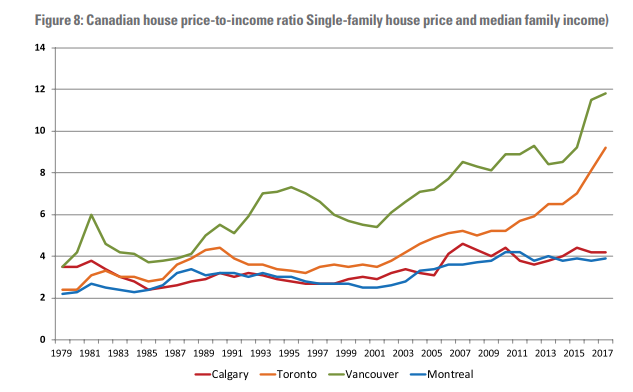 Eby continued:
"To me, this issue feels like a national-level crisis. I hope that is a message that Ottawa is receiving as well." Federal Organized Crime Reduction Minister Bill Blair is working with Eby on a resolution. 
Green Leader Andrew Weaver called for a public inquiry: "Namely, that it would improve public awareness, play a crucial role in fault finding, and would help to develop full recommendations."
In sum, the report makes 29 recommendations, including for the entire province to launch a financial investigations unit.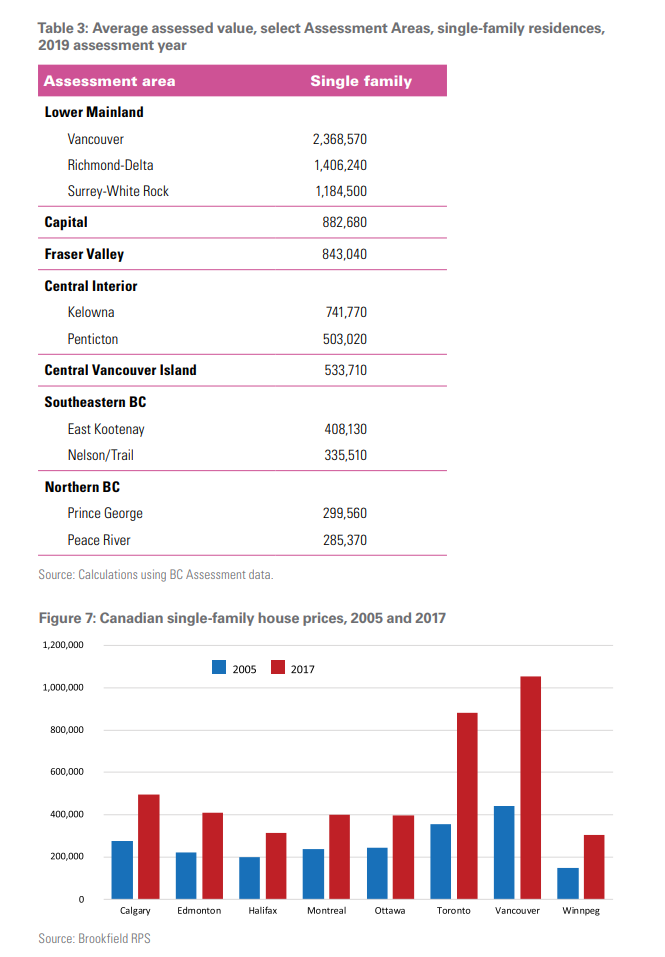 Finance Minister Carole James said: "…all the recommendations look critical, but the government wants to ensure it's prioritizing the most important ones, while also noting that action already underway in the legislature on some solutions."
BC has tabled legislation to try and stop laundering by shining sunlight on anonymous real estate owners behind shell companies. Eby has also noted that some criminals laundering money through the province's luxury car sector are even getting provincial sales tax rebates.
Already, regulators and agencies are starting to work together to respond to the report's findings, according to CTV News:
The B.C. Real Estate Council said it would be partnering with the federal Financial Transactions and Reports Analysis Centre of Canada, or FINTRAC, to identify and deter money laundering and terrorist financing in the industry.

The B.C. Real Estate Association, the body that serves 23,000 realtors in B.C., said in April that it would join with four other agencies to keep the proceeds of crime out of real estate.

The other participating organizations include the Appraisal Institute of Canada, BC Notaries Association, Canada Mortgage Brokers Association and the Real Estate Board of Greater Vancouver. Each organization has committed to sharing information, accepting only verified funds and making anti-money laundering education mandatory for its agents.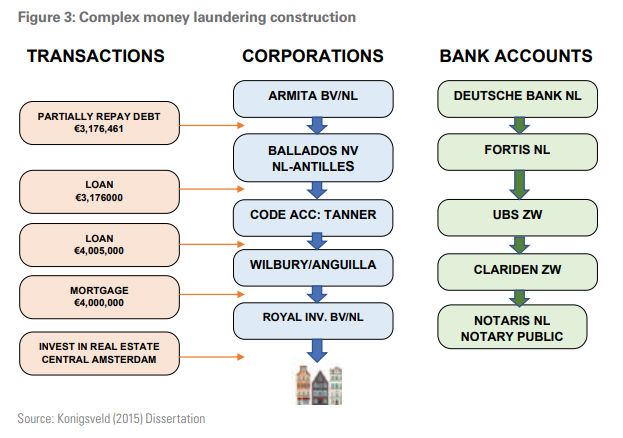 In late April, we highlighted  measures that Vancouver casinos were taking against money laundering, noting that they were resulting in casinos taking a brutal hit to their bottom lines. 
Vancouver area casinos had, for years, been accepting millions of dollars in questionable cash from people that showed up with suitcases and hockey bags stuffed with dollar bills, according to Eby. But, just as what happened with Vancouver's equally "questionable" housing market, reality eventually caught up and even the slowest of regulators started to realize that this behavior isn't normal. And this reality is hitting casinos hard. 
New rules implemented last year make it more important to identify the source of funds like these, which has caused a slow down for the casino business, who was complicit in laundering accepting this money in years prior.
Andrew Hood, a Toronto-based equity analyst at M Capital Partners Inc. who covers Dundee Corp., one of Parq's two owners said: "The anti-money laundering regulations in British Columbia have been a problem. The regulations were supposed to cut down on illicit gambling but, of course, that hurt volumes across casinos."
---
This post has been republished with permission from a publicly-available RSS feed found on Zero Hedge. The views expressed by the original author(s) do not necessarily reflect the opinions or views of The Libertarian Hub, its owners or administrators. Any images included in the original article belong to and are the sole responsibility of the original author/website. The Libertarian Hub makes no claims of ownership of any imported photos/images and shall not be held liable for any unintended copyright infringement. Submit a DCMA takedown request.