Global Hard Disk Drive Demand In Free-Fall 
Nidec Corporation, a Japanese manufacturer that produces 85% of the world's motors inside hard disk drives (HDD), has warned in their latest financial presentation that HDD shipments will decline for the next several years, reported eTknix.
Nidec slashed its forward guidance for 2019 HDD shipment forecast from 356 million drives to 309 million drives. Expects shipments in 2020 to sink even further, down to 290 million units.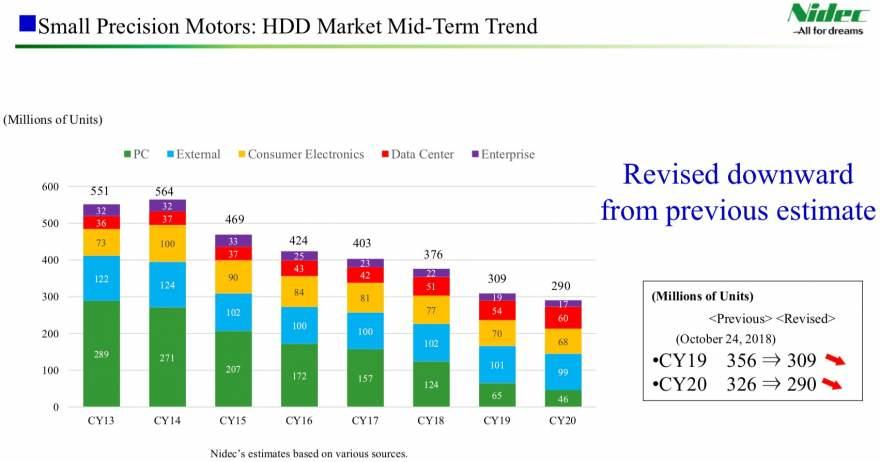 An HDD is a non-volatile memory hardware device that stores and retrieves data on a computer. The presentation noted the emergence of solid-state drives (SDD) in desktops and laptops, will lead to further declines in shipments well into the early 2020s. That is not just due to the global slowdown in electronics, but SSD has tremendous benefits over HDD including no moving parts and flash memory to store data.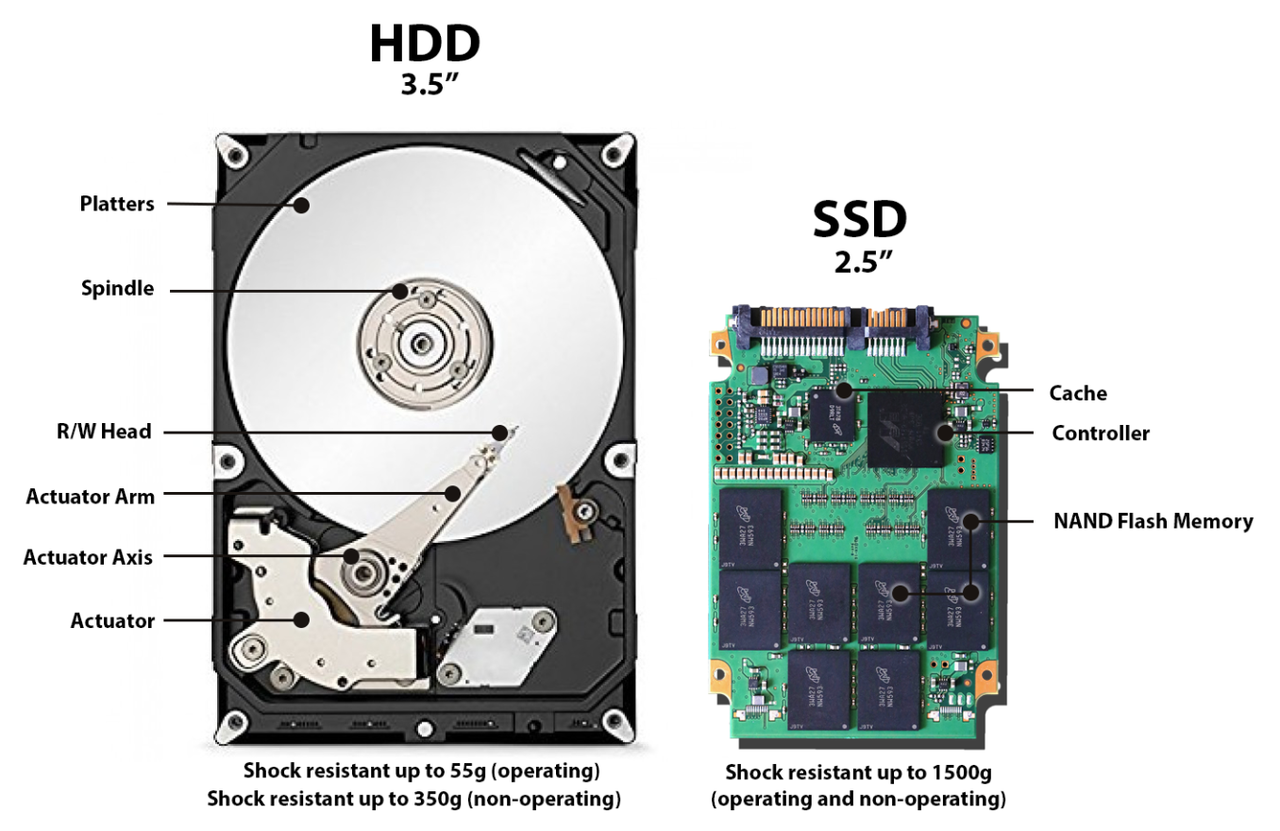 While desktop and laptop markets demand less HDD, Nidec expects to ship higher volumes to data centers this year.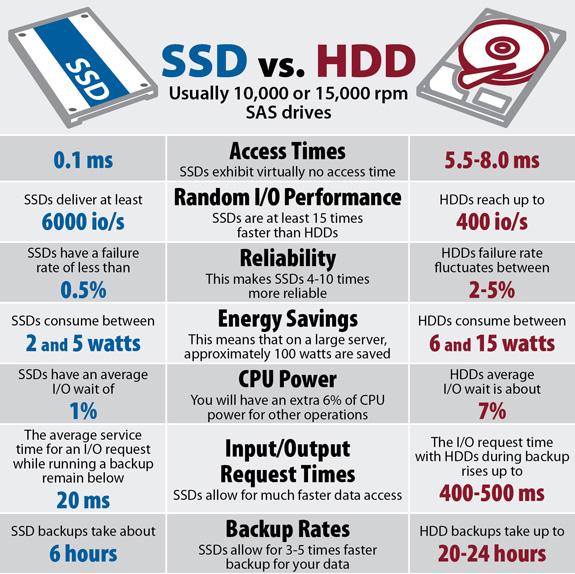 The decline in the PC market has been one of the most significant decreases YoY ever, with 289 million units shipped in 2013 and only 65 million expected in 2019. The presentation's figures show a further decline in 2020, down to just 46 million.
Hard drive sales have been on the decline since 2013, and while HDD will still have adequate demand from data centers, Nidec is already looking elsewhere for potential new revenue streams. As hard drive sales and revenue wane, the Japanese motor manufacturer is expected to complete a restructuring to address new growth areas (repurposing its facilities to address key growth areas like automotive, robotics, and 5G), by the early 2020s.
As we highlighted last week, the 'supercycle' in the electronics industry has peaked. More specifically, global semiconductors revenues plunged in 1Q9, revealing to us that industries making critical components in automobiles, computers, smartphones, ect., are experiencing a rapid decline in demand due to a global synchronized slowdown that will only deepen in the coming quarters.
---
This post has been republished with permission from a publicly-available RSS feed found on Zero Hedge. The views expressed by the original author(s) do not necessarily reflect the opinions or views of The Libertarian Hub, its owners or administrators. Any images included in the original article belong to and are the sole responsibility of the original author/website. The Libertarian Hub makes no claims of ownership of any imported photos/images and shall not be held liable for any unintended copyright infringement. Submit a DCMA takedown request.