'Tactical Rabbi' Teaches Synagogue Self-Defense
A Los Angeles firearms instructor who calls himself "The Tactical Rabbi" thinks that more Jews should learn to handle firearms and pack heat in Synagogue, according to the Los Angeles Times.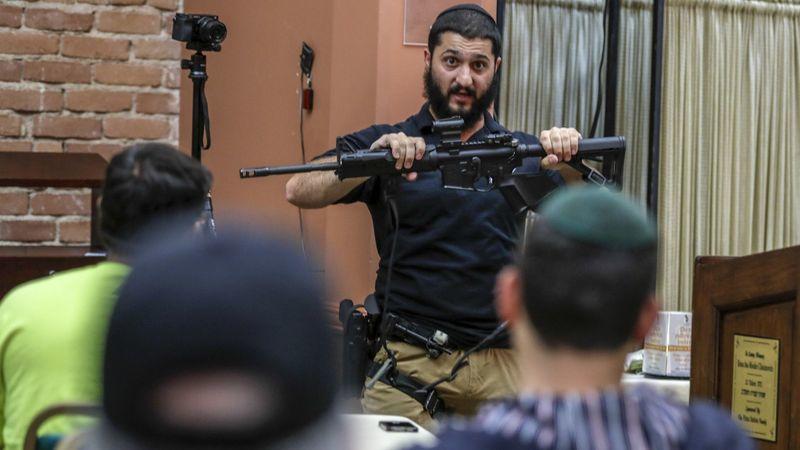 "Who thinks, by show of hands, that we should be carrying more guns in shul?" asked NRA-certified Rabbi Raziel Cohen during a Wednesday night active-shooter seminar at a Westside LA Chabad synagogue. The meeting was organized in the wake of last month's deadly shooting at Chabad of Poway. 
Half the room raised their hands, reports the Times. 
In the days since the shooting, Chabad leaders in California have scrambled to secure public safety grants and to calm frightened congregants, mobilizing hundreds more through active-shooter drills and community defense training. In Southern California, religious security experts such as Cohen, who calls himself the "Tactical Rabbi," are quickly becoming their own cottage industry. –Los Angeles Times
"We don't want to be victims," said Cohen. "We need to protect ourselves now."
Cohen is the founder and head instructor of the National Defensive Firearms Training Academy (NDFT), which has trained members of the military, law enforcement and security agencies – only making his services available to civilians in 2018. 
"Our arms are open, but security always comes first — if some of the openness has to be sacrificed, so be it," said Rabbi Simcha Backman of Glendale's Chabad and a member of the sect's California leadership. "In Jewish law, going back to the Torah, first and foremost is protecting lives. Everything else is secondary. And in the world we live in today, we need to focus on saving lives and keeping people safe."
Cohen told the congregation: "The benefit of having an individual in the synagogue with a gun is that they're fighting for something," adding "They're much more willing to defend their kids than a person who is being paid $15 an hour."
He also strongly suggested that anyone who is going to pack heat in Synagogue know how to handle a gun. 
"If a person in your synagogue is going to carry, I'm great with it, but he has to be trained."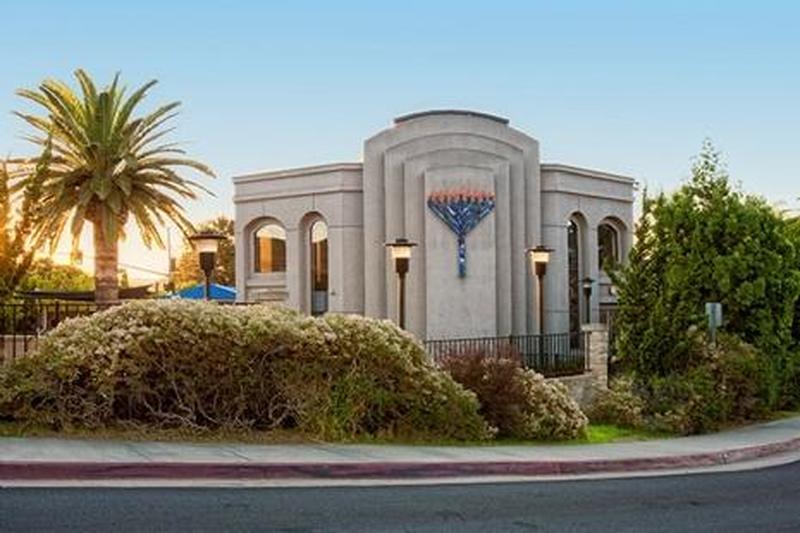 Opposition
Not everyone agreed with Cohen's push to arm Jews at religious services. 
"People are fixated with guns," said Jason Friedman, executive director of the Community Security Service, which has trained thousands of volunteers, including scores in Los Angeles according to the Times. "The debate about security has been framed around guns, and I always try to open up that frame." 
Rabbi Avraham Zajac, meanwhile, who leads a Chabad congregation in Los Angeles is outright opposed to armed worshipers attending services. 
"The solution is never the gun," said Zajac, adding "The solution is [surveillance] training" – whatever that means. 
Until now, training was one of few options available. At an organizational level, Chabad has been keenly attuned to security since its emissaries were killed in the 2008 terror attacks in Mumbai. But individually, many congregations still operate on a shoestring.

"There are some buildings out here with an annual quarter-million-dollar security budget," said Rabbi Yossi Eilfort of Magen Am, a San Diego-based religious security firm. "I grew up with Chabad, and our buildings are mostly not playing in that ballpark, so we need to find other security solutions."

Grants from the Department of Homeland Security's Urban Areas Security Initiative have helped bridge the gap, funding "target hardening" infrastructure such as fencing, alarms and surveillance cameras. But until last month, the grants could not be used to pay for armed guards.

"It's very important and welcome," Backman, the Glendale rabbi, said of the change. "But even if those grants don't come through — and they don't always come through — we all know that we need to find the money for those security upgrades." –Los Angeles Times
"Obviously there's going to be more security in shul, but Chabad is always going to stay the same," said Cohen's sister, Sarah Inglis, who attended the Wednesday session with her husband. "Being open and inviting, that's the basis of what Chabad is."
---
This post has been republished with permission from a publicly-available RSS feed found on Zero Hedge. The views expressed by the original author(s) do not necessarily reflect the opinions or views of The Libertarian Hub, its owners or administrators. Any images included in the original article belong to and are the sole responsibility of the original author/website. The Libertarian Hub makes no claims of ownership of any imported photos/images and shall not be held liable for any unintended copyright infringement. Submit a DCMA takedown request.