Kamikaze DroneBullet Knocks Enemy UAVs Out Of The Sky
[youtube https://www.youtube.com/watch?v=5_6X5Is916I&w=560&h=349]
Just a few months back, we were one of the first to cover Kalashnikov's high-precision suicide drone that delivers a small warhead to target coordinates.
Then a month later in March, we discovered schematics for a drone with a shotgun embedded into its airframe on the Russian Federal Service's website for Intellectual Property.
The proliferation of small weaponized drone technology is inevitable, and from our past coverage, it seems that Russia is leading the charge.
To be frank, there's nothing that global governments can do to stop it. Armed drones operated by terrorist groups will be used for assassinations and terrorist attacks.
Take, for example, Venezuelan President Nicolas Maduro, who narrowly escaped an assassination attempt by a weaponized drone back in August 2018.
Venezuelan President Nicolas Maduro escaped a drone 'attack' unharmed. The leader is calling it an assassination attempt. pic.twitter.com/KI5zmQ3Rai

— Al Jazeera English (@AJEnglish) August 5, 2018
https://platform.twitter.com/widgets.js
At the begging of the year, Huthi rebels detonated a suicide drone over the Al Anad Air Base in Yemen during a military parade with Yemen's top brass underneath.
Les images de l'explosion d'un drone pendant une parade militaire dans une base loyaliste du sud du #Yémen. Six militaires ont été tués et 12 autres personnes, dont des officiers et des responsables locaux, blessées, selon un hôpital local #AFP pic.twitter.com/qn4kEcVYrD

— Agence France-Presse (@afpfr) January 10, 2019
https://platform.twitter.com/widgets.js
Now imagine a suicide drone operated by terrorists, packed with C-4 explosives flying towards the White House, a major airport, an Ivy League University, shopping district, and or a sports arena. As shown in the videos above, there are very little defenses to protect a high-value asset from a small drone attack.
Until now. AerialX, a Canadian-based company, has developed a solution called the DroneBullet, reported Digital Trends.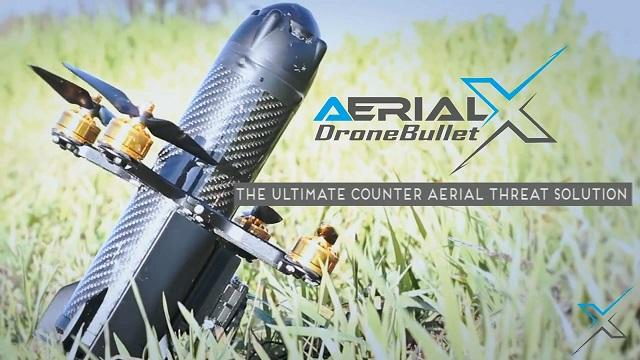 CEO of AerialX Noam Kenig describes the DroneBullet as a "hybrid between a missile and a quadcopter." It's basically a kamikaze drone which looks like a missile but has flight characteristics of a quadcopter.
The drone can reach speeds in excessive of 200 mph in a dive attack. It's designed to lock onto enemy drones with its camera and various neural net-based components, which allows it to knock the target out of the sky.
"We started out developing our own drones," Kenig said. "At a certain point, we realized that the industry had become crowded. We then started working on counter-drone technologies. One solution we started working on was the drone forensic toolkit, which lets people retrieve crashed drones and analyze their flight information. We've also worked on detection systems for drones. Finally, we started work on the DroneBullet."
The drone is launched from a ground base. The operator uses a laptop with the drone's cameras to identify the target, once the target is confirmed, the DroneBullet will handle the rest.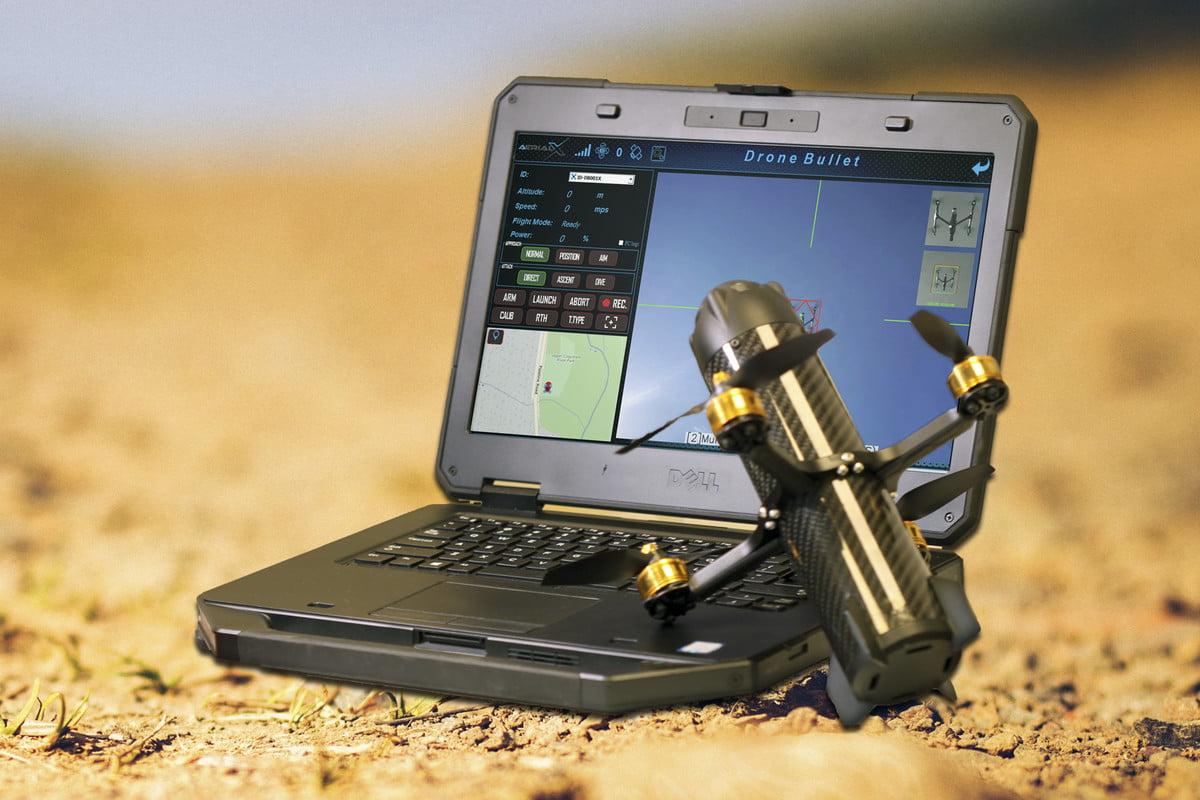 "It can track objects autonomously and will even work out exactly where to hit its target, depending on its speed and whether [its target is] a quadcopter or fixed wing drone," Kenig continued. "That could be from above, below, or from the side. It works out where the weak spot is and goes after it. If it sees a small drone like a Phantom, it will hit it full-force from below. If it's a bigger target, it can change the attack mode and attack from above. That's usually the most sensitive part for drones, where the GPS module and multiple exposed propellers are housed."
Unlike Kalashnikov's drone, the DroneBullet doesn't use C-4 but rather uses its kinetic energy for maximum destruction of the target.
"It can operate in two types of scenario," Kenig said. "It can be both a standalone system and also work with third-party detection systems. That means that it could be linked to radar or vision-based systems, and then deployed autonomously."
Kenig acknowledged that the Pentagon and law enforcement agencies across the country have purchased the DroneBullet.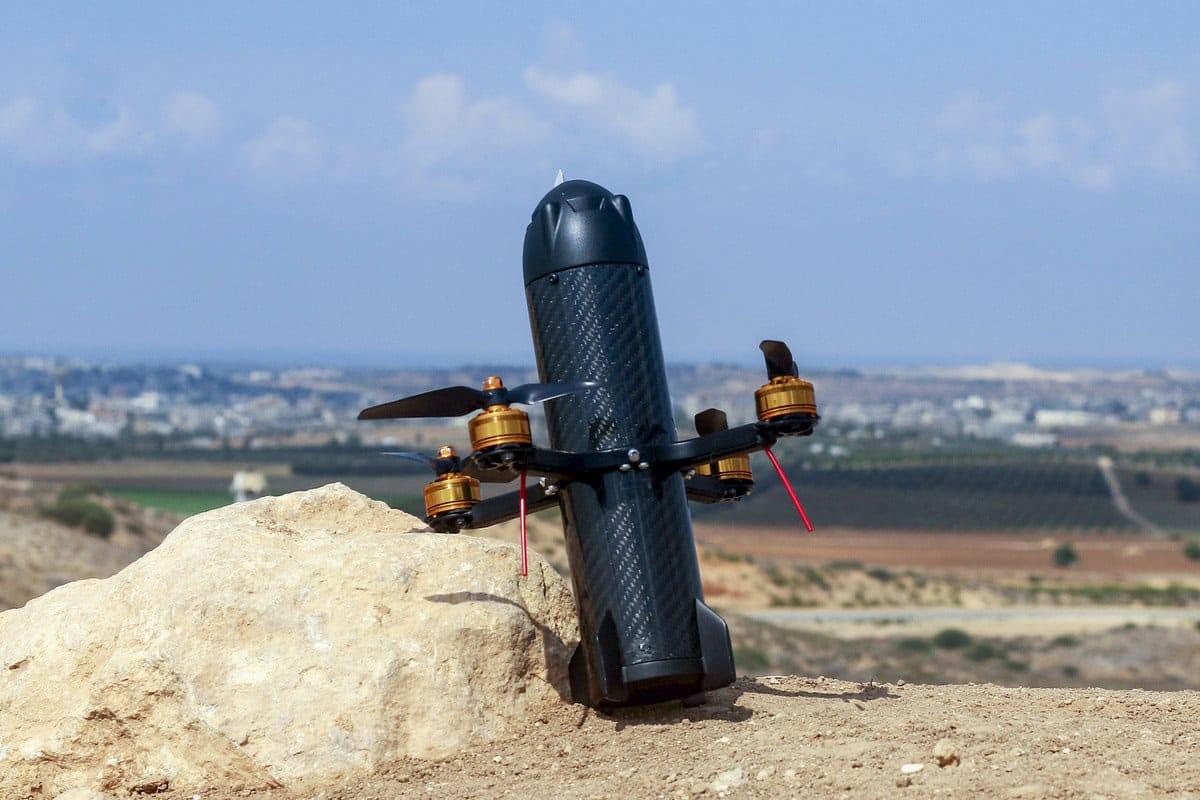 The proliferation of drones is so dangerous that Congress last June, top homeland security officials called weaponized drones a "serious, looming threat" that the government is "currently unprepared to confront."
"It doesn't take much training and affixing some kind of explosive to a drone to fashion a crude weapon," RAND Corporation senior political scientist Colin Clarke said.
Clarke said these drones are becoming more frequently deployed with terrorist groups.
"This is the new world we're living in. And we've got to adjust and I think we've got to come up with counter measures," Clarke said.
Watch the DroneBullet in action – successfully taking down a DJI Phantom with mortar rounds strapped underneath its belly. 
[youtube https://www.youtube.com/watch?v=5_6X5Is916I]
---
This post has been republished with permission from a publicly-available RSS feed found on Zero Hedge. The views expressed by the original author(s) do not necessarily reflect the opinions or views of The Libertarian Hub, its owners or administrators. Any images included in the original article belong to and are the sole responsibility of the original author/website. The Libertarian Hub makes no claims of ownership of any imported photos/images and shall not be held liable for any unintended copyright infringement. Submit a DCMA takedown request.