Relations between Poland and Israel have been at a breaking point related to tensions surrounding the deeply controversial question of restitution of Jewish property seized during or after World War II, as well as over accusations that Warsaw's nationalist PiS government has facilitated a recent revival of anti-Semitic behavior, which it denies.
Already heightened tensions broke into the open this week during a dramatic incident involving Poland's ambassador to Israel being spat upon while on a street in Tel Aviv, according to Israeli police.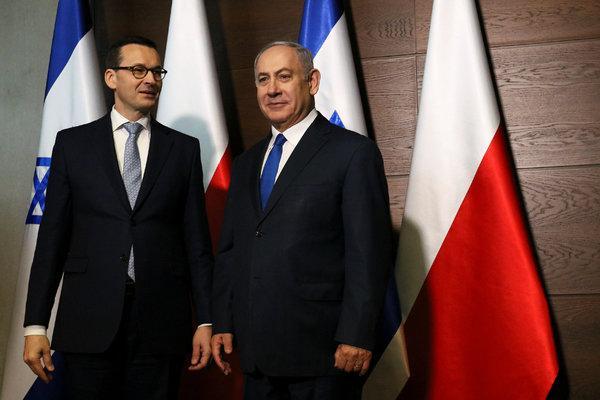 Poland's Foreign Ministry has reportedly summoned the Israeli ambassador in Warsaw over the incident, which Israel said was under investigation. 
According to Reuters, based on Israeli police statements:
An Israeli police spokesman said on Wednesday a 65-year-old Israeli architect was arrested over Tuesday's spitting incident. At a court hearing on Wednesday, he was put under house arrest until police complete their investigation, his lawyer said.
The Polish ambassador had been sitting in his car when the man had exited the Polish embassy, reportedly having just inquired about Jewish restitution, for which he was turned away. Israeli police then say the alleged assailant "approached the vehicle of the Polish ambassador to Israel, opened the door and then spat (at him)."
"The event is under police investigation. We express our fullest sympathy to the ambassador and our shock at the attack," Israeli Foreign Ministry spokesman Emmanuel Nahshon said, according to Reuters. 
Polish Prime Minister Mateusz Morawiecki wrote in a tweet after the incident: "I am very worried to hear of a racist attack on Poland's ambassador to Israel @mmagierowski."
He continued, "Poland strongly condemns this xenophobic act of aggression. Violence against diplomats or any other citizens should never be tolerated."
Polish-Israeli relations have been on edge after far-right marches protesting a new US proposed Jewish restitution law took place last weekend in the heart of Warsaw.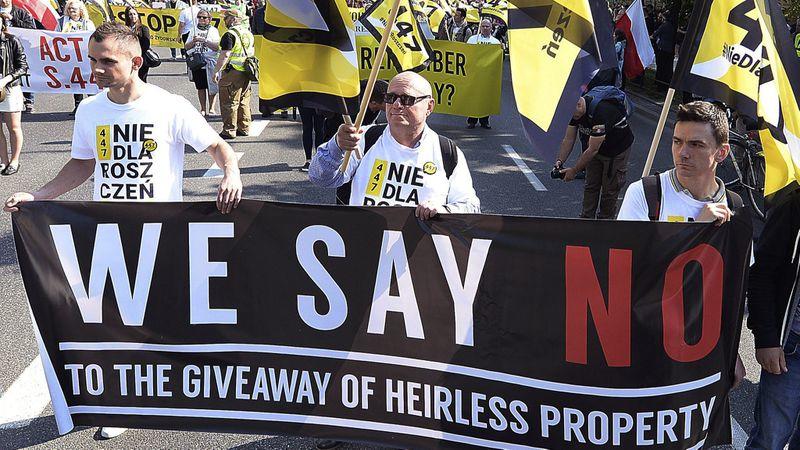 Via the AP: "Thousands of Polish nationalists march to the U.S. Embassy in Warsaw on Saturday, protesting that the U.S. is putting pressure on Poland, through a U.S. law known as Act 447, to compensate Jews whose families lost property during or after the Holocaust."
Wednesday's spitting incident also came two days after Poland took the drastic step of suddenly cancelling an official Israeli delegation which had been en route to Warsaw on Monday. Poland was reportedly angered that the diplomatic delegation would raise and focus on the hot button issue of restitution of seized Jewish property.
Meanwhile, the World Jewish Congress had weighed in to last weekend's nationalist marches, saying Poland's political leadership and religious leaders must condemn anti-Semitic actions and marches. 
Zero Hedge's mission is to widen the scope of financial, economic and political information available to the professional investing public, to skeptically examine and, where necessary, attack the flaccid institution that financial journalism has become, to liberate oppressed knowledge, to provide analysis uninhibited by political constraint and to facilitate information's unending quest for freedom. Visit https://www.zerohedge.com
---
This post has been republished with permission from a publicly-available RSS feed found on Zero Hedge. The views expressed by the original author(s) do not necessarily reflect the opinions or views of The Libertarian Hub, its owners or administrators. Any images included in the original article belong to and are the sole responsibility of the original author/website. The Libertarian Hub makes no claims of ownership of any imported photos/images and shall not be held liable for any unintended copyright infringement. Submit a DCMA takedown request.