[youtube https://www.youtube.com/watch?v=QmwCCksE-VE&w=560&h=349]
Former Argentinian President Cristina Fernandez de Kirchner has surprised political analysts by announcing that she won't challenge Mauricio Macri for president in the upcoming election. Rather, she will run for vice-president alongside a moderate Peronist candidate. The move could improve the team's odds in the election as most factions of the country's influential Peronist movement, including those that might be less supportive of Kirchner, are expected to unite behind the ticket.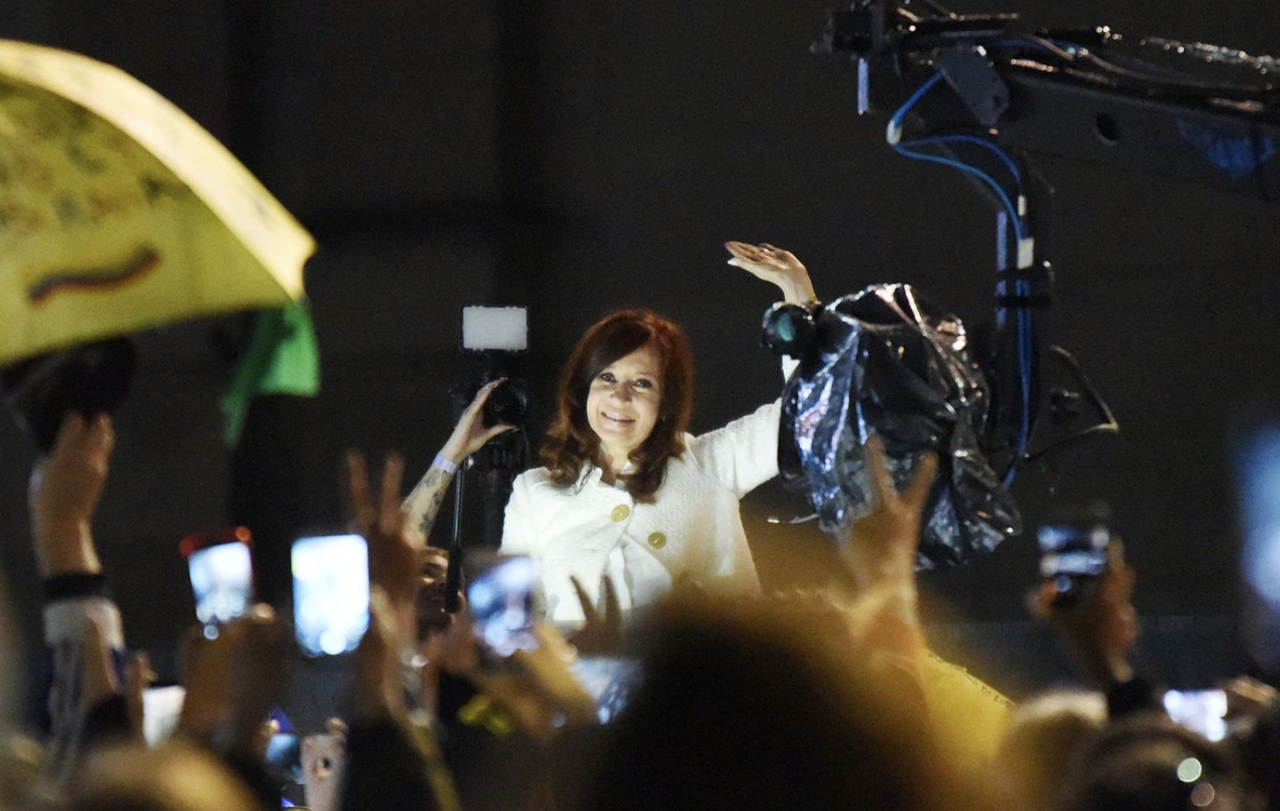 Kirchner, 66, will run alongside Alberto Fernandez, a veteran politician and her late husband's former cabinet chief, according to a message released on Kirchner's YouTube channel.
[youtube https://www.youtube.com/watch?v=QmwCCksE-VE]
During her announcement, Kirchner criticized President Macri for the billions of dollars in debt accrued over the last three years, mostly from a bailout loan secured from the IMF, the IMF is widely blamed for Argentina's economic crisis nearly 20 years ago – which set the stage for Kirchner and her deceased husband, Nestor Kirchner, to rise to power.
"The overwhelming and unnecessary indebtedness of the country is starting to show the first symptoms of a reality that will be very hard to reverse," Kirchner said in the video, arguing that Argentina is poorer now than in the depths of the 2001-02 crisis.
One obstacle remains for Kirchner: An ongoing corruption probe that has dogged her for years. Her status as a Senator technically protects her from conviction, but an upcoming trial over allegations of embezzlement could help shore up support for Macri.
But if her odds of returning to power are higher now that she's joined a more moderate ticket, that could hurt Argentinian assets, after a currency crisis forced Macri to seek emergency funds from the IMF.
Zero Hedge's mission is to widen the scope of financial, economic and political information available to the professional investing public, to skeptically examine and, where necessary, attack the flaccid institution that financial journalism has become, to liberate oppressed knowledge, to provide analysis uninhibited by political constraint and to facilitate information's unending quest for freedom. Visit https://www.zerohedge.com
---
This post has been republished with permission from a publicly-available RSS feed found on Zero Hedge. The views expressed by the original author(s) do not necessarily reflect the opinions or views of The Libertarian Hub, its owners or administrators. Any images included in the original article belong to and are the sole responsibility of the original author/website. The Libertarian Hub makes no claims of ownership of any imported photos/images and shall not be held liable for any unintended copyright infringement. Submit a DCMA takedown request.