[youtube https://www.youtube.com/watch?v=8qotuu8JjQM&w=560&h=349]
German air taxi startup Lilium revealed the world's first all-electric jet-powered five-seater air taxi for the first time. The unveiling of the aircraft came as it completed its maiden flight earlier this month, read a Lilium press release.
The jet, powered by 36 all-electric engines, will be able take-off and land like a helicopter while achieving horizontal flight like a plane. The aircraft design has no propellers, no rudder, no tail, and the only moving parts are blades within the engine.
With five seats, including the pilot, it will transport small groups or small families across cities, offering an alternative to congested highways.
Remo Gerber, the chief commercial officer of Lilium, told the Financial Times that the air taxi service would be similar in price to a regular taxi ride in NYC. He said to fly from JFK airport to Manhattan would cost between $70-$80 with a flight time of six minutes.
Gerber said they're already in talks with major metropolitan areas across the US for commercial use. He declined to give an exact launch date but said: "We believe that by 2025 we will be in a number of cities around the world".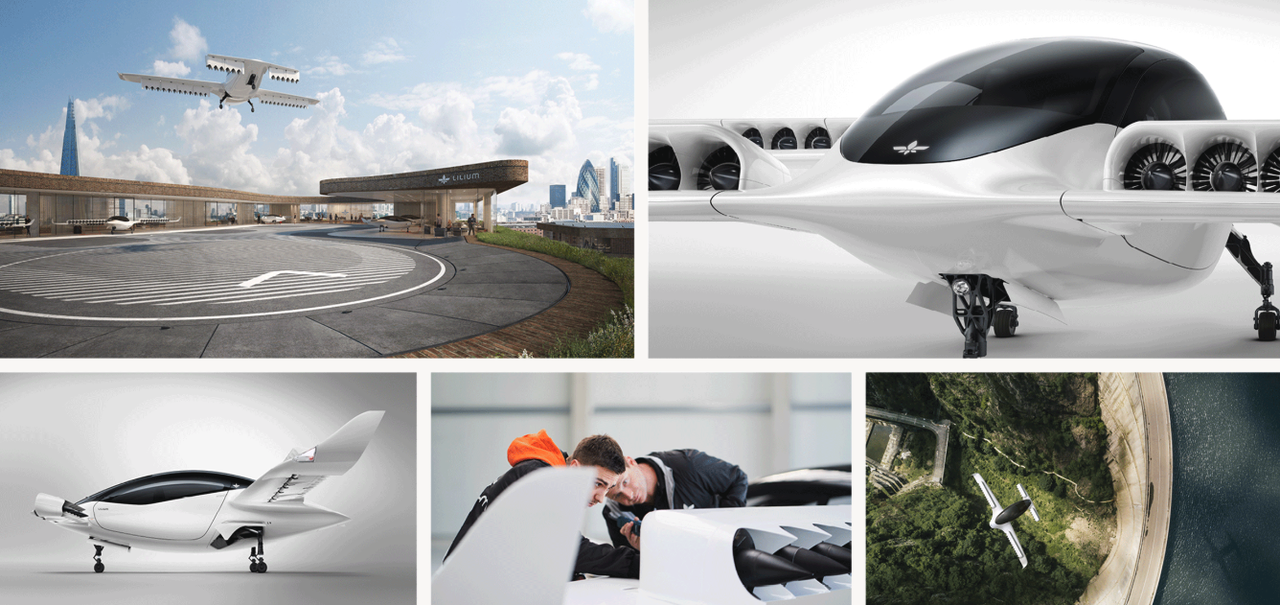 Uber is expected to launch their electric-powered flying taxi service in the next five years, while major aerospace companies, including Boeing and Airbus, are already experimenting with hybrid-electric propulsion systems.
Last year, Morgan Stanley told investors that it expected the air taxi market to be valued at $1.5tn per year by 2040.
The aircraft took off on May 4, days after it completed extensive ground testing at Lilium's Munich, Germany, facility. At the time of the flight, there was no test pilot in the vehicle, as it was remotely controlled. The test will lay the groundwork for government safety certifications of the aircraft.
Commenting on the successful test flight, Leandro Bigarella, Head of Flight Test, said:
"While a maiden flight is always a moment of truth for a business, the Lilium Jet performed exactly as expected and responded well to our inputs. Our flight test program will now continue with increasingly complex maneuvers as we look towards our next big goal of achieving transition flight, which is when the aircraft moves seamlessly from vertical to horizontal flight."
The revolutionary on-demand air taxi service will have a smartphone app that will direct customers to the nearest landing pad. There will be a network of pads across metros, counties, and even regions that will transform travel in the coming years. 
Watch Air Taxi Aimed At Revolutionizing City Travel Lift Off For First Time
[youtube https://www.youtube.com/watch?v=8qotuu8JjQM]
Zero Hedge's mission is to widen the scope of financial, economic and political information available to the professional investing public, to skeptically examine and, where necessary, attack the flaccid institution that financial journalism has become, to liberate oppressed knowledge, to provide analysis uninhibited by political constraint and to facilitate information's unending quest for freedom. Visit https://www.zerohedge.com
---
This post has been republished with permission from a publicly-available RSS feed found on Zero Hedge. The views expressed by the original author(s) do not necessarily reflect the opinions or views of The Libertarian Hub, its owners or administrators. Any images included in the original article belong to and are the sole responsibility of the original author/website. The Libertarian Hub makes no claims of ownership of any imported photos/images and shall not be held liable for any unintended copyright infringement. Submit a DCMA takedown request.