A generation of Wall Street analysts and traders has come of age without many of the esoteric, mortgage-backed bonds and 'synthetic' derivatives that nearly destroyed the global economy in the run-up to the financial crisis. But as more financial firms cast about for products that will help pad their revenues as the Fed prepares to embark on its next rate-cutting cycle, products like these synthetic CDOs are being reintroduced as "safer" iterations of their pre-crisis cousins.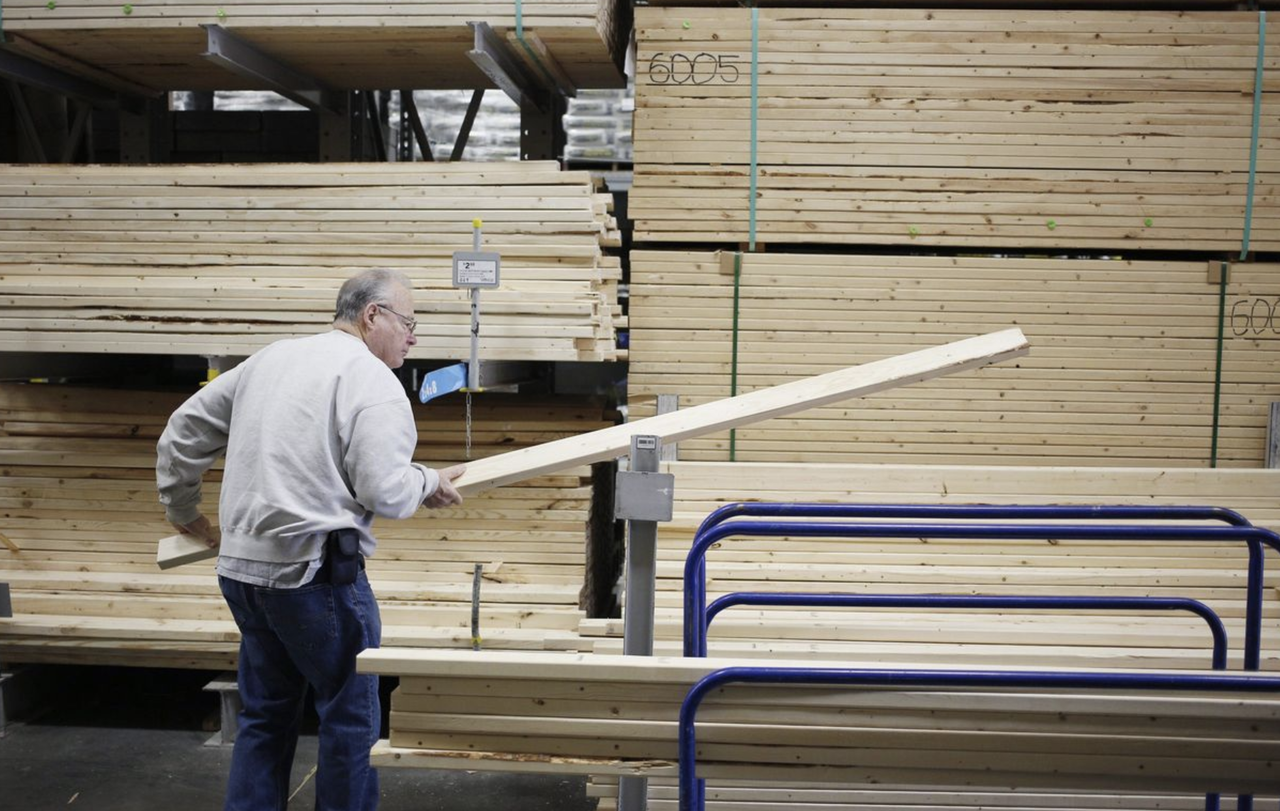 In the latest example of this troubling trend, WSJ's Ben Eisen reported Monday that Cerberus is bringing back bonds entirely backed by home equity lines of credit (or HELOCs) – just in time for a refinancing boom that many expect will be triggered by tumbling mortgage rates.
HELOC-backed bonds disappeared in the aftermath of the crisis as issuance dried up, even as some brazen investors reaped massive profits by scooping up the extant bonds for pennies on the dollar. Yet, this troubling legacy didn't stop four ratings agencies (including Fitch Ratings) from granting Cerberus's $174 million issue a triple-A rating, indicating that they are among the safest investments available.
"There has been some caution from issuers" about introducing new types of mortgage bonds, said Grant Bailey, the head of residential mortgage-backed securities at Fitch.
One fund manager described the what's-old-is-new-again mortgage-backed issues as a "creative" way of taking advantage of a housing market that has been turbocharged by inadequate supply and an army of speculators like 'house flippers' (who now count among them a growing number of corporate "iBuyers").
"We are starting to have a lot more creative issuance around mortgage credit," said Neil Aggarwal, deputy CIO at Semper Capital Management. "I wouldn't be surprised if there's more to follow after this transaction."
Not only are investors now forced to contend with billions of dollars of global sovereign debt now sporting yields in negative territory, but negative rates have even spread to the mortgage-bond market (in Denmark, but still). And as Barron's declared over the weekend, "Free Money" is back – meaning investors now have the green light to throw 'moral hazard' to the wind.
After a bruising May, US equities are on track for one of their best Junes in years. Yet, average home priced appear o have peaked, and even after a decade-long blistering bull run, more than 2 million homeowners are still struggling with mortgages that are 'underwater'.
But even as investors desperately cast about for yield, the demand for the new Cerberus HELOC-backed bonds was surprisingly muted, WSJ reported, with investors demanding higher-than-expected yields, and largely sticking to the triple-A tranches.
The deal had a yield 1.05 percentage points over the one-month US dollar London interbank offered rate, higher than initial talk of 0.90 percentage point over Libor, investors said. Though the deal was initially structured with multiple portions, only the triple-A-rated tranche ended up being sold, which is relatively common in Cerberus's mortgage-backed-securities deals. 
The market for bonds that pooled exposure to HELOCs – which, unlike traditional mortgages, function much like credit cards backed by the equity in a borrowers home – is still well below the $29 billion peak from 2004.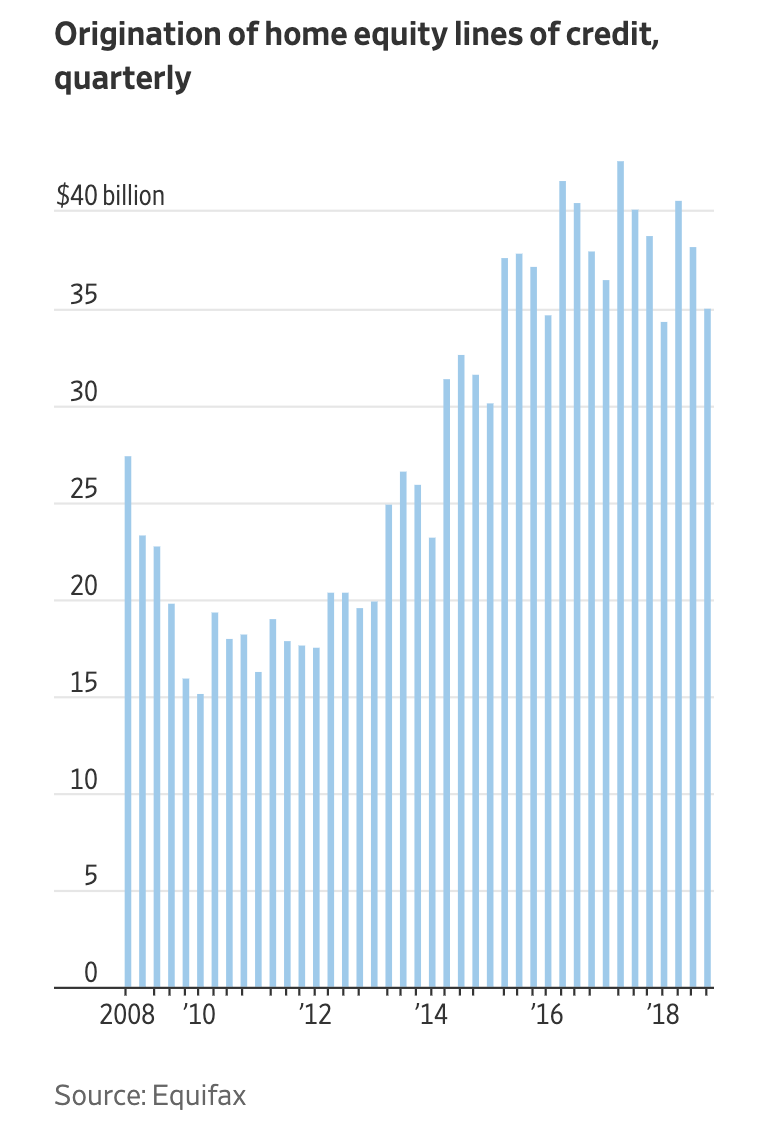 But with mortgage refis expected to boom, we imagine more firms like Cerberus will seek to cash in on this trend as more buy side firms seek to wrest more facets of a fixed-income trading business that was once dominated by big banks, which have largely been precluded from this part of the market by post-crisis regulations.
So buyers are will be emboldened by sterling credit-ratings (that seem to ignore massive consumer-debt burdens), relatively loose federal oversight and convincing sales pitches advising them that 'it's different this time' and these bonds are far more 'conservative' than the offerings from before the crisis.
What could possibly go wrong?
 
Zero Hedge's mission is to widen the scope of financial, economic and political information available to the professional investing public, to skeptically examine and, where necessary, attack the flaccid institution that financial journalism has become, to liberate oppressed knowledge, to provide analysis uninhibited by political constraint and to facilitate information's unending quest for freedom. Visit https://www.zerohedge.com
---
This post has been republished with permission from a publicly-available RSS feed found on Zero Hedge. The views expressed by the original author(s) do not necessarily reflect the opinions or views of The Libertarian Hub, its owners or administrators. Any images included in the original article belong to and are the sole responsibility of the original author/website. The Libertarian Hub makes no claims of ownership of any imported photos/images and shall not be held liable for any unintended copyright infringement. Submit a DCMA takedown request.