The New York Times is outraged, just outraged! — that US anti-tank missiles have been found in "unknown" Libyan rebel hands. Of course, when tons of American military hardware was covertly sent to al-Qaeda linked "rebels" fighting to topple Muammar Gaddafi in 2011, and when those same weapons were later transferred to the anti-Assad insurgency in Syria, many of them no doubt used by ISIS and al-Nusra Front, the mainstream media didn't find much to complain about. But now the "scandal" is being uncovered in 2019? 
Currently, it's the UN-backed government in Tripoli which finds itself on the receiving end of deadly accurate high-tech US-made weapons systems, according to the Times:
Libyan government fighters discovered a cache of powerful American missiles, usually sold only to close American allies, at a captured rebel base in the mountains south of Tripoli this week.

The four Javelin anti-tank missiles, which cost more than $170,000 each, had ended up bolstering the arsenal of Gen. Khalifa Hifter, whose forces are waging a military campaign to take over Libya and overthrow a government the United States supports.

Markings on the missiles' shipping containers indicate that they were originally sold to the United Arab Emirates, an important American partner, in 2008.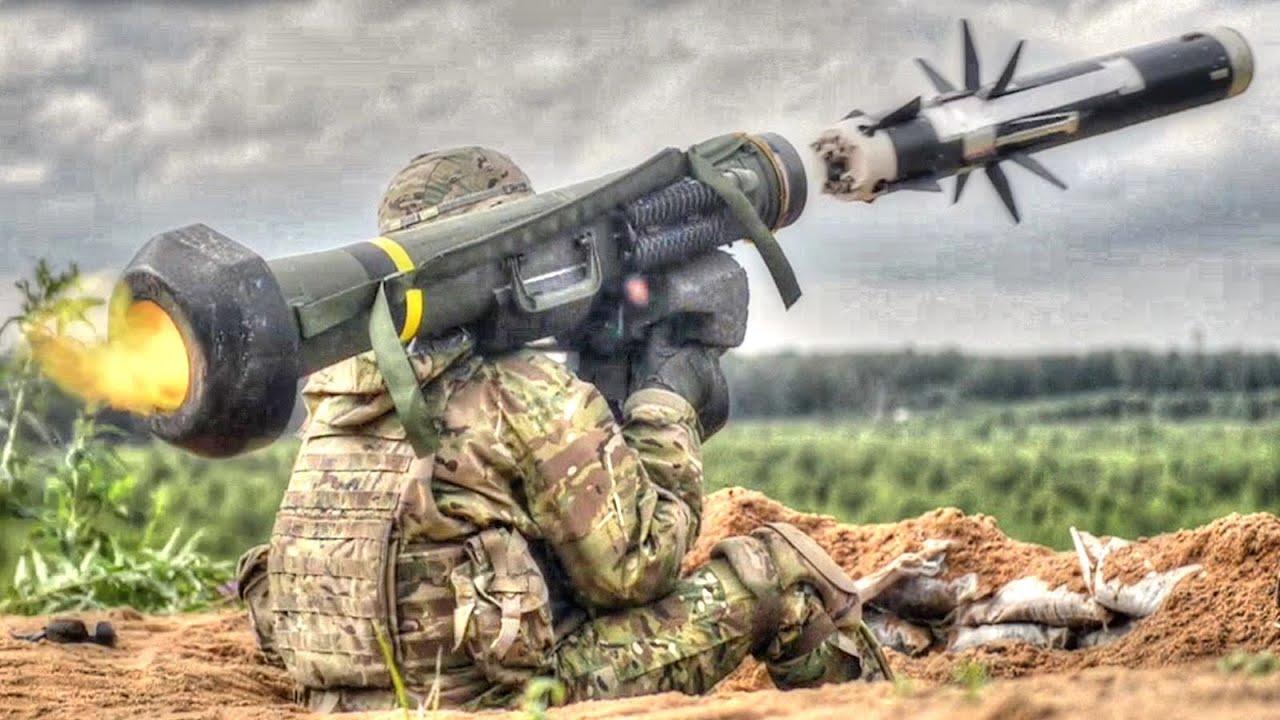 It was only months ago that President Trump for the first time voiced public support to Haftar's forces, which are engaged in a renewed civil war against the UN-supported Government of National Accord (GNA) in Tripoli. The president's April comments signaled a complete reversal of US policy, given that up to that point the US had officially backed the GNA.
"We take all allegations of misuse of U.S. origin defense articles very seriously," a State Department official said in a statement following the Javelin anti-tank missile recovery.
"We are aware of these reports and are seeking additional information. We expect all recipients of U.S. origin defense equipment to abide by their end-use obligations," the statement continued. 
When the world's most capable shoulder-fired anti-tank guided missile falls into unknown rebel hands https://t.co/HWBZZn3WV4

— John Ismay (@johnismay) June 29, 2019
https://platform.twitter.com/widgets.js
The Times report noted further, "If the Emirates transferred the weapons to General Hifter, it would likely violate the sales agreement with the United States as well as a United Nations arms embargo."
Gen. Haftar — who solidified control of Eastern Libya over the past two years and swept through the south early this year, has sought to capture Tripoli and seize military control of the entire country, with the support of countries like the UAE and France, but is strongly opposed by Turkey and most European countries. 
Haftar has long been described by many analysts as "the CIA's man in Libya" — given he spent a couple decades living in exile a mere few minutes from CIA headquarters in Langley, Virginia during Gaddafi's rule.
He was inserted back onto the Libyan battlefield before Gaddafi's eventual capture and field execution at the hands of NATO supported Islamist fighters in 2011.  
#Libya: Weapons captured from #LNA when the #GNA captured Garyan, including M79 Osa, HMGs, a 9K113, and at least 4 FGM-148 Javelin!

Also included was Chinese GP-1 155mm Guided Artillery Shells, known to be in Libya & other arms marked as from the UAE.

Partially via @Oded121351 pic.twitter.com/aEksokPl8G

— Cᴀʟɪʙʀᴇ Oʙsᴄᴜʀᴀ (@CalibreObscura) June 28, 2019
https://platform.twitter.com/widgets.js
The NYT offered further details of the US weapons recovered this week as follows:
Markings on the missile crates identify their joint manufacturer, the arms giants Raytheon and Lockheed Martin, and a contract number that corresponds with a $115 million order for Javelin missiles that was placed by the United Arab Emirates and Oman in 2008.
Again, isn't it a little late for the mainstream media to somehow only now discover and care about the "scandal" of major US weapons systems in "unknown rebel hands"?
For a trip down memory lane, and to review just what Obama and Hillary's original Libya war has wrought, see Dan Sanchez's 2015 essay, "Where Does ISIS Get Those Wonderful Toys?"
Zero Hedge's mission is to widen the scope of financial, economic and political information available to the professional investing public, to skeptically examine and, where necessary, attack the flaccid institution that financial journalism has become, to liberate oppressed knowledge, to provide analysis uninhibited by political constraint and to facilitate information's unending quest for freedom. Visit https://www.zerohedge.com
---
This post has been republished with permission from a publicly-available RSS feed found on Zero Hedge. The views expressed by the original author(s) do not necessarily reflect the opinions or views of The Libertarian Hub, its owners or administrators. Any images included in the original article belong to and are the sole responsibility of the original author/website. The Libertarian Hub makes no claims of ownership of any imported photos/images and shall not be held liable for any unintended copyright infringement. Submit a DCMA takedown request.