Millennials, already the most indebted generation of all time, are now flocking to high-interest loans to tie the knot, reported the Washington Post.
Demand for wedding loans has quadrupled in the past year, said David Green, chief product officer at Earnest, a San Francisco-based online lender, noting that couples spend approximately $16,000 on wedding loans and pay it off in three years. Interest rates range from 7% to 18%, is seen as a cheaper alternative to credit cards.
"People are carrying more debt, they want to get married but don't have the funds to do so," Green said.
The explosive popularity of these loans, experts say, has been in the last three years, shows how the bride's parents aren't picking up the tab anymore, but more of a collective effort by parents, grandparents, and even the bride and groom.
"Couples are getting married later, so they are more willing to pay," said David Wood, president of the Association of Bridal Consultants. "At the same time, their parents are older, they may be on a retirement income and not have the means to pay for the wedding either."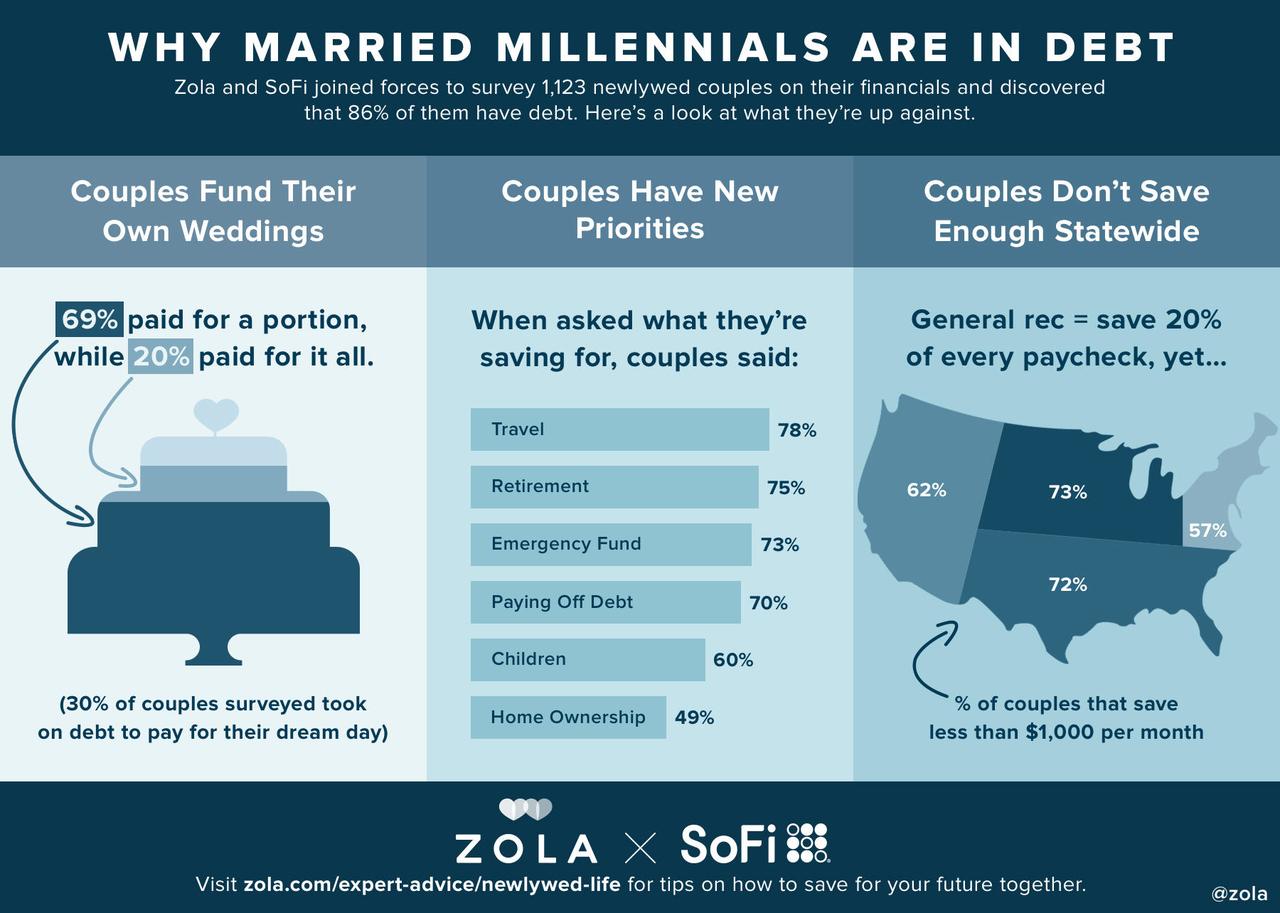 President Trump and the Federal Reserve are aboustely clueless in how they measure inflation. Considering the average cost of a wedding is skyrocketing, according to financial advisers. This comes as student loan debt hits $1.5 trillion and millennials have absolutely no savings.
"What's driving this growth? Weddings are getting more expensive and people are waiting longer to get married," said Todd Nelson, director of strategic partnerships for LightStream, a lending division of SunTrust bank. "It used to be, generally speaking, the father of the bride was on the hook for paying for the wedding. That's not necessarily the expectation anymore."
Personal finance experts said they've noticed more and more millennial clients who are taking out loans to fund their big day. Experts have told their clients that they don't need an expensive Instagram-worthy wedding.
"The problem is, you don't want to rely on a personal loan for something that isn't necessary — and there is nothing necessary about an expensive wedding," said Stefanie O'Connell, a personal finance expert and author of "The Broke and Beautiful Life." "Everything about weddings is discretionary, aside from what you pay the county clerk."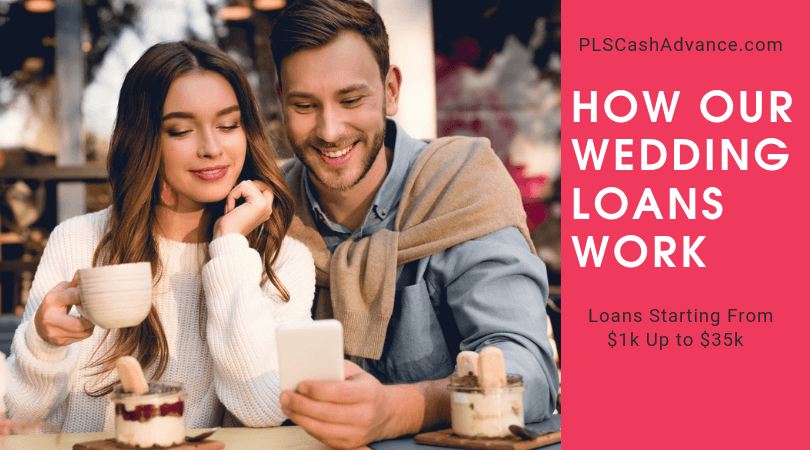 O'Connell, who is getting married later this year will not use loans but rather cash to pay for her big day, said she also helps clients understand that they need to look past their wedding day and see the big picture if a sustainable life without insurmountable debts.
"You have to put it in context," she said. "You could spend $30,000 on a one-day celebration, or you could use it to put a down payment on a house. These loans sound great when you're planning your wedding, but afterward, I hear a lot of regret."
Brad Pritchett and David Chadd expected to pay for their wedding in cash, but a month before their wedding in February, they realized they went over budget.
"Quite frankly, we both have a taste level where we weren't willing to compromise," said Pritchett, 38, vice president of marketing for the American Heart Association. "It was important for us to have a great party to celebrate our love."
So having a great, Instagram-worthy, one-day celebration, or otherwise called a wedding in 2019, is now being funded by high-interest loans that are putting millennials into further debt – thus their long term financial survivability will be in question in the next downturn.
Zero Hedge's mission is to widen the scope of financial, economic and political information available to the professional investing public, to skeptically examine and, where necessary, attack the flaccid institution that financial journalism has become, to liberate oppressed knowledge, to provide analysis uninhibited by political constraint and to facilitate information's unending quest for freedom. Visit https://www.zerohedge.com
---
This post has been republished with permission from a publicly-available RSS feed found on Zero Hedge. The views expressed by the original author(s) do not necessarily reflect the opinions or views of The Libertarian Hub, its owners or administrators. Any images included in the original article belong to and are the sole responsibility of the original author/website. The Libertarian Hub makes no claims of ownership of any imported photos/images and shall not be held liable for any unintended copyright infringement. Submit a DCMA takedown request.