A federal judge appointed by former President Barack Obama after contributing heavily to his campaigns has blocked the Trump administration from reallocating $2.5 billion to construct border barriers, according to the Daily Caller.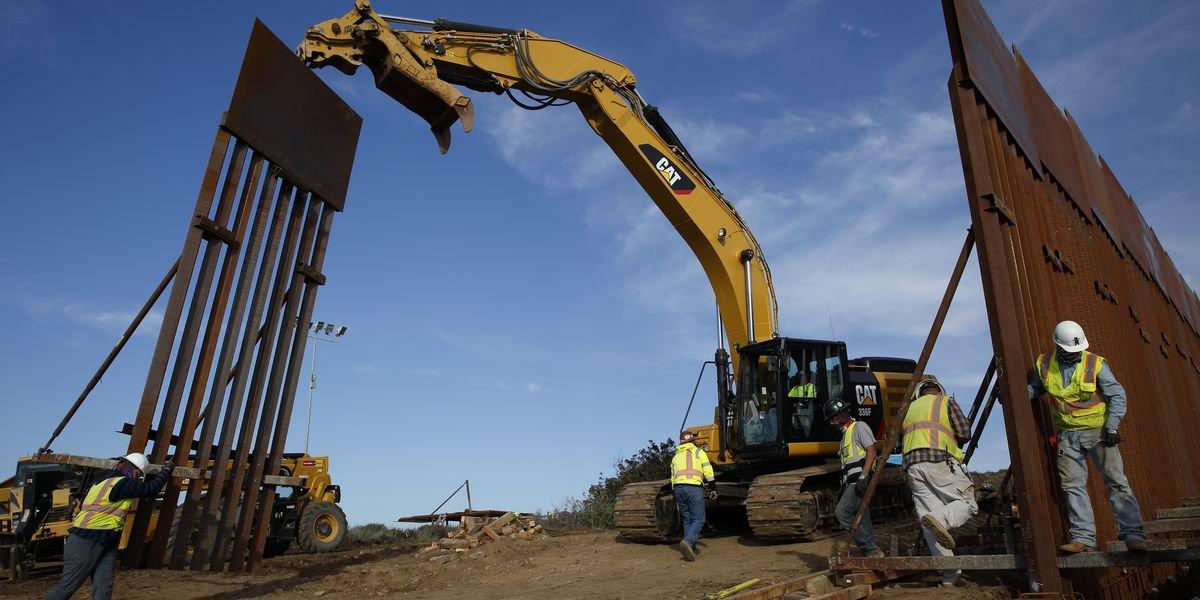 US District Judge Haywood Gilliam expanded on a May 24 order, forbidding the Trump administration from breaking ground on specific border wall projects in California, Texas, Arizona and New Mexico. He also turned his previous order into a permanent injunction, according to the Caller's Kevin Daley. 
After declaring a national emergency at the southern border, the administration announced it would reprogram $600 million from the Treasury Department's forfeiture fund, $2.5 billion from Defense Department counter-narcotics activities, and $3.6 billion from military construction projects to finance construction of the wall. The $2.5 billion for counter-drug efforts were at issue in Friday's case.

The plaintiff in Friday's case is the Sierra Club, an environmentalist group that claims "recreational and aesthetic interests" in habitats near the border, like "hiking, birdwatching, photography and other professional, scientific, recreational, and aesthetic uses." A border wall will inevitably restrict their access to those habitats, the plaintiffs say, thereby diminishing their quality of life. They also fear heightened racial tensions and environmental damage. –Daily Caller
"Congress considered all of defendants' proffered needs for border barrier construction, weighed the public interest in such construction against defendants' request for taxpayer money, and struck what it considered to be the proper balance — in the public's interest — by making available only $1.375 billion in funding, which was for certain border barrier construction not at issue here," reads Gilliam's order. 
As the Epoch Times noted last month, "U.S. District Court Judge Haywood Gilliam Jr. was confirmed in 2014 after being nominated by Obama and receiving a recommendation by Sen. Dianne Feinstein (D-Calif.)."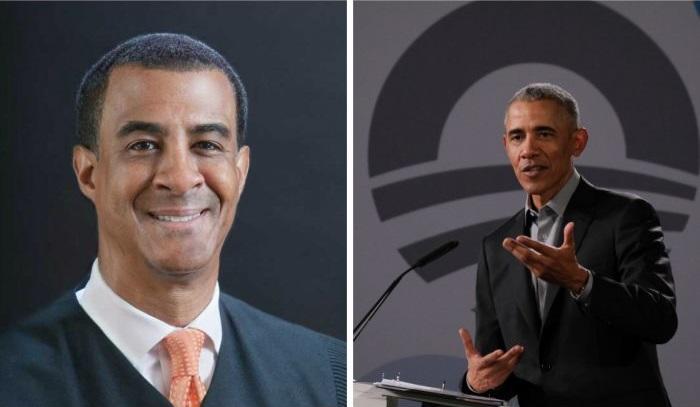 Gilliam also donated tens of thousands of dollars towards electing and reelecting Obama.  
According to federal election records, Gilliam donated $6,900 to Obama's campaign for president—$4,600 to Obama for America and $2,300 to the Obama Victory Fund.

Gilliam donated additional funds to Obama's re-election campaign, sending $13,500 to Obama for America and Obama Victory Fund 2012. He also donated $4,500 to the Democratic National Committee. From 2012 to November 2014, he sent $3,100 to the Covington and Burling LLP PAC. –Epoch Times
"Congress was clear in denying funds for Trump's xenophobic obsession with a wasteful, harmful wall" said ACLU staff attorney Dror Ladin, who argued the case. "This decision upholds the basic principle that the president has no power to spend taxpayer money without Congress' approval. We will continue to defend this core principle of our democracy, which the courts have recognized for centuries." 
Gilliam denied the Trump administration's request to stay his ruling pending appeal to the 9th US Circuit Court of Appeals. 
Zero Hedge's mission is to widen the scope of financial, economic and political information available to the professional investing public, to skeptically examine and, where necessary, attack the flaccid institution that financial journalism has become, to liberate oppressed knowledge, to provide analysis uninhibited by political constraint and to facilitate information's unending quest for freedom. Visit https://www.zerohedge.com
---
This post has been republished with permission from a publicly-available RSS feed found on Zero Hedge. The views expressed by the original author(s) do not necessarily reflect the opinions or views of The Libertarian Hub, its owners or administrators. Any images included in the original article belong to and are the sole responsibility of the original author/website. The Libertarian Hub makes no claims of ownership of any imported photos/images and shall not be held liable for any unintended copyright infringement. Submit a DCMA takedown request.