While all major powers and signatories to the JCPOA are cautioning Iran in the wake of its declared uranium enrichment ramp-up, there's been mixed reaction and a blame game already emerging. 
Early this week Israel's Foreign Minister went so far as to say Israel may "act alone" to prevent Iran from acquiring nuclear weapons, while China's reaction was very different, slamming US policy and its "maximum pressure" campaign as the "root cause of the current tensions," according to Reuters. EU signatories, meanwhile, urged further dialogue and expressed "extreme concern" over Iran's breaching the 300km uranium enrichment ceiling. 
To be expected, Tel Aviv has remained the most bellicose in reaction to Iranian enrichment activity. Israeli Foreign Minister Israel Katz told Israel Army Radio that the Jewish state would not "allow Iran to obtain nuclear weapons, even if it has to act alone on that".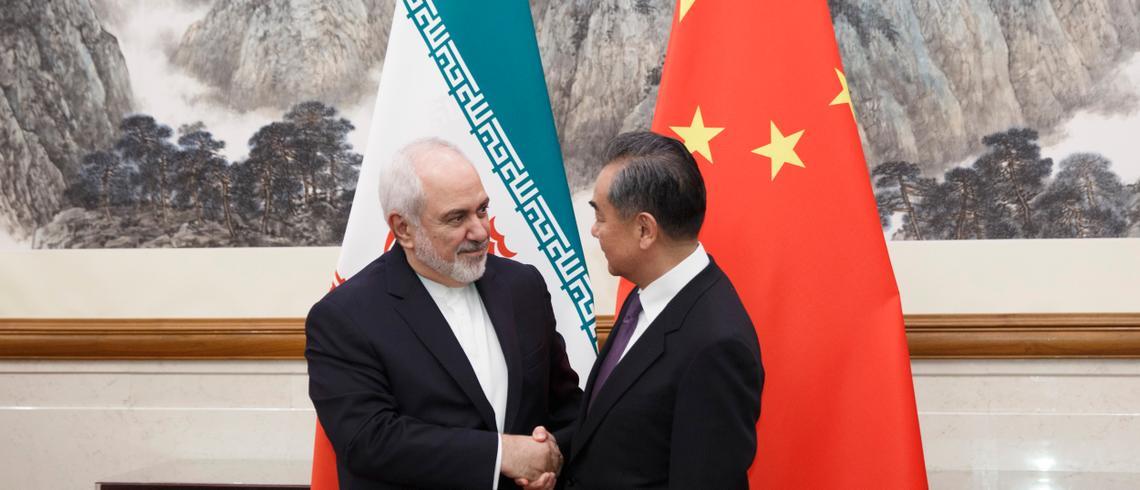 And Katz further told an international security forum in separate comments that Iran was on its way out of what he called the "gray zone". "It should be taken into account that mistaken calculations by the (Iranian) regime … are liable to bring about a shift from the 'gray zone' to the 'red zone' – that is, a military conflagration," he said in a speech, according to Reuters. 
"We must be prepared for this, and thus the State of Israel continues to devote itself to building up its military might for the event that it will have to respond to escalation scenarios," Katz added. 
Additionally, even mainstream media reporting now acknowledges that Israel has long been on record as mulling a preemptive strike scenario, per Reuters:
Israel has long threatened to take preemptive military action to deny Iran the means of making nuclear weapons. Tehran says it has no such designs. One of its senior lawmakers warned on Monday that Israel would be destroyed within "only half an hour" should the United States attack Iran.
This followed President Trump's condemnation that Iran was "playing with fire" in breaking prior terms of the nuclear deal, something Iran's leaders have slammed as full of hypocrisy given it was the US which unilaterally pulled out of the 2015 deal in May a year ago. 
However, China has grown bolder in its pushing back against threats and the "pressure campaign" out of Washington and Tel Aviv. 
Only two weeks ago China urged the world to stand down from opening "Pandora's Box" in the Middle East amid the soaring tensions in the Persian Gulf. 
A top Beijing official, Chinese State Councillor Wang Yi, had specifically called on the United States to cease its "extreme pressure" campaign against Iran. Notably, this came after he met Syria's foreign minister in the Chinese capital. 
"We call on all sides to remain rational and exercise restraint, and not take any escalatory actions that irritate regional tensions, and not open a Pandora's box," Wang said. "In particular, the U.S. side should alter its extreme pressure methods," Wang said.
But if indeed both the US and its ally Israel get bogged down in yet another lengthy Middle East quagmire, China and Russia would sit back and emerge the likely winners. 
Zero Hedge's mission is to widen the scope of financial, economic and political information available to the professional investing public, to skeptically examine and, where necessary, attack the flaccid institution that financial journalism has become, to liberate oppressed knowledge, to provide analysis uninhibited by political constraint and to facilitate information's unending quest for freedom. Visit https://www.zerohedge.com
---
This post has been republished with permission from a publicly-available RSS feed found on Zero Hedge. The views expressed by the original author(s) do not necessarily reflect the opinions or views of The Libertarian Hub, its owners or administrators. Any images included in the original article belong to and are the sole responsibility of the original author/website. The Libertarian Hub makes no claims of ownership of any imported photos/images and shall not be held liable for any unintended copyright infringement. Submit a DCMA takedown request.