Yesterday, we reported about the increasingly dejected atmosphere at Deutsche Bank's Wall Street headquarters, where the looming fear that the bank is going to gut, shutter or sell most, if not all, of its US i-banking business has inspired those remaining employees to openly hunt for other jobs, while some managers and more junior employees are treating every day like its a Summer Friday.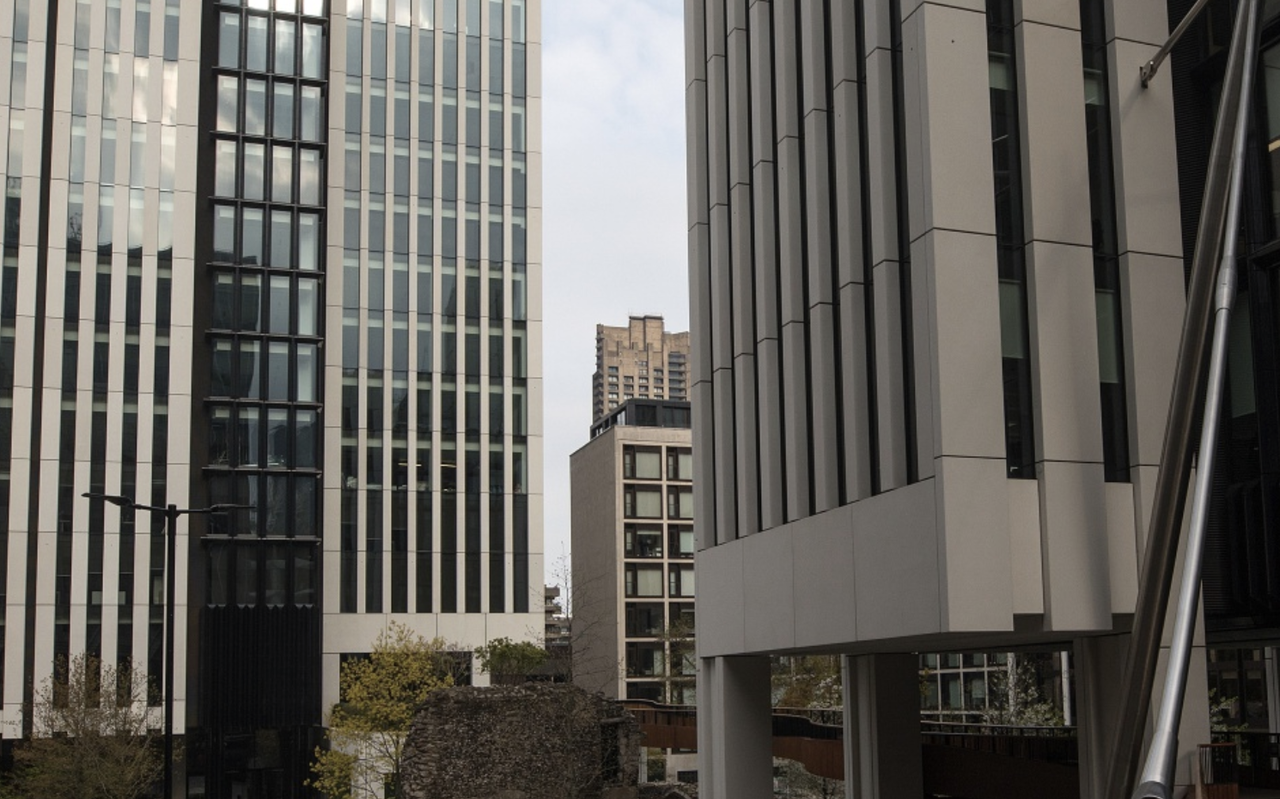 But while things are certainly looking dire at 60 Wall Street, in the UK, where the looming uncertainty over Brexit is being compounded by a continent-wide slowdown, the impact on the financial services industry is being acutely felt, particularly among interns and junior analysts who are worried that they won't be able to find permanent jobs in the City as thousands of job cuts loom.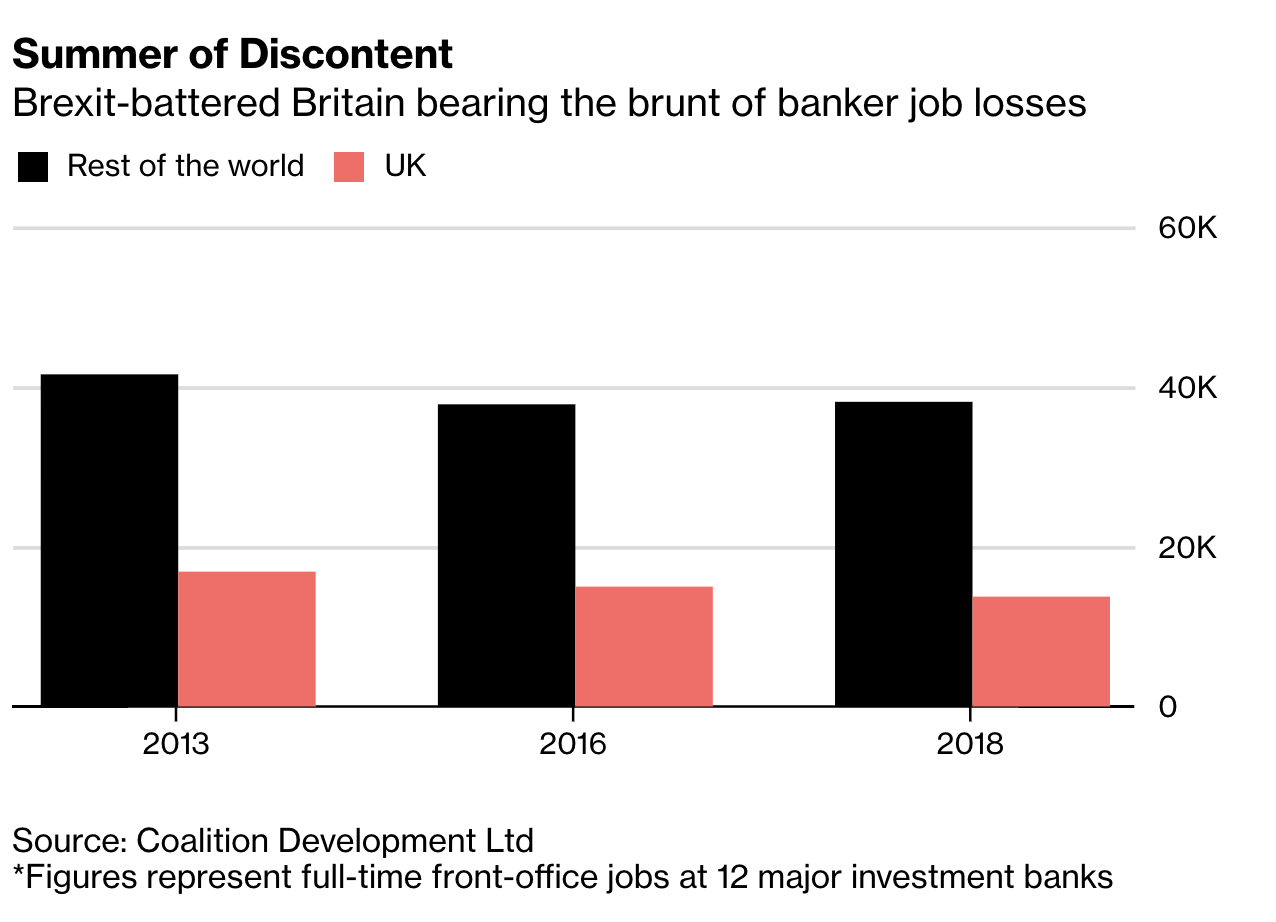 According to Bloomberg, which apparently sent a team of reporters to hang out in some popular London pubs frequented by finance types. Though it's hardly a lasting comfort, some who have lost their jobs are finding camaraderie and a "safe space" with others in a similar position.
Recently, Nomura slashed dozens of brokerage jobs. Afterwards, those who lost out met in the pub to share a few round of goodbye drinks. The expectations for job losses this summer are so severe, that at least one of BBG's sources deemed the summer of 2019, the "summer of gloom".
Japan's biggest brokerage let about 30 people go that day in April. Summer has arrived in London, but the smiles are likely to remain frozen in the financial community as HSBC Holdings Plc and Deutsche Bank AG join Nomura in implementing thousands of job reductions. In an atmosphere that may be the gloomiest since the financial crisis, some are jumping before they're pushed.

"It's one of the worst London job markets I have ever seen outside of a crisis," said Stephane Rambosson, founder of Vici Advisory, a London-based executive search firm. "I think there's a real possibility that you could see more than 5,000 jobs lost by the end of the year.

"Cuts are concentrated at non-U.S. investment banks. European lenders, hobbled by weak domestic growth and negative interest rates, have been losing market share for years. Experienced bankers have seen contractions before, but there's a feeling this time is different. It's not just shaky markets, trade tensions and Brexit: Automation is making some banking skills obsolete.
One now-former banker even joked to BBG that some of his ex-colleagues have been forced to give up their dream of working in finance, and are instead pursuing employment at…a blockchain startup. Others are exploring opportunities in the cannabis industry.
In the City, the anxiety is palpable as some bankers quit rather than wait to be laid off.
"People are stressed out and desperately looking for new things, because they know it's not going to be easy to find a job at another bank," said Rambosson, himself a former investment banker. "We see people quitting before the cuts come and taking the view that now's the right time to get out."
With all of this in mind, we can't blame traders for being cynical.
eeThings will get worse," said Amrit Shahani, research director at Coalition. "We expect a further 10% reduction in investment bank headcount in the U.K. over the next two years, partly due to Brexit job moves."
It's as good a time as any to learn that money can't buy happiness. And while some former bankers might struggle to get over it, for others, it's never too late to pivot to fintech.
---
This post has been republished with implied permission from a publicly-available RSS feed found on Zero Hedge. The views expressed by the original author(s) do not necessarily reflect the opinions or views of The Libertarian Hub, its owners or administrators. Any images included in the original article belong to and are the sole responsibility of the original author/website. The Libertarian Hub makes no claims of ownership of any imported photos/images and shall not be held liable for any unintended copyright infringement. Submit a DCMA takedown request.