Attorney General William Barr said on Monday that the Trump administration can legally add a citizenship question to the 2020 census, which had been excluded for the first time in US history by President Obama.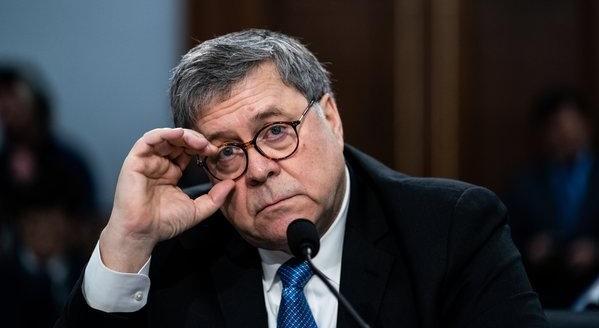 Barr told the Associated Press that he has been in regular contact with President Trump over the matter. 
"I agree with him that the Supreme Court decision was wrong," said Barr – referring to the USSC's June Decision to block the citizenship question, adding that there is "an opportunity potentially to cure the lack of clarity that was the problem and we might as well take a shot at doing that." 
[youtube https://www.youtube.com/watch?v=9icNOCVrvjk]
According to the report, President Trump is likely to issue a presidential memorandum to the Commerce Department over the next several days ordering it to include the citizenship question.
Last week the Justice Department appeared to cave to legal pressure to keep the question off the census, only for President Trump to reverse course the next day – tweeting that the efforts to print the question would move forward. 
"The tweet this morning was the first I had heard of the president's position on this issue, just like the plaintiffs and Your Honor. I do not have a deeper understanding of what that means at this juncture other than what the president has tweeted," DOJ attorney Joshua Gardner told a federal judge during a Wednesday teleconference, adding "But obviously, as you can imagine, I am doing my absolute best to figure out what's going on." 
The DOJ on Sunday also announced that it would be replacing its entire legal team dealing with the citizenship issue – replacing them with other government attorneys. 
Barr recuses from Epstein
On Monday, Barr told reporters that he had recused himself from the case involving billionaire pedophile Jeffrey Epstein, who was arrested over the weekend on charges of sex-trafficking minors, according to the Washington Times. 
Barr says that he used to work for one of the law firms representing Epstein "long ago," though he did not name the firm. 
Zero Hedge's mission is to widen the scope of financial, economic and political information available to the professional investing public, to skeptically examine and, where necessary, attack the flaccid institution that financial journalism has become, to liberate oppressed knowledge, to provide analysis uninhibited by political constraint and to facilitate information's unending quest for freedom. Visit https://www.zerohedge.com
---
This post has been republished with permission from a publicly-available RSS feed found on Zero Hedge. The views expressed by the original author(s) do not necessarily reflect the opinions or views of The Libertarian Hub, its owners or administrators. Any images included in the original article belong to and are the sole responsibility of the original author/website. The Libertarian Hub makes no claims of ownership of any imported photos/images and shall not be held liable for any unintended copyright infringement. Submit a DCMA takedown request.