Billionaire investor Tom Steyer has failed in his quest to inspire House Democrats to impeach President Trump (even as his 'impeach Trump' petition has garnered a few million signatures). But, as the old saying goes, if you want something done right, you need to do it yourself.
Which is perhaps why Steyer has told staffers of two progressive groups that he finances that he will jump into the race on Tuesday, despite the fact that some two dozen candidates are already vying for the Democratic nomination, and the first round of debates has already passed, the Atlantic reports.
But the fact that the self-funding billionaire is joining the race is surely a boon for Democratic political consultants, who are already enjoying one of the most lucrative campaign seasons in American history.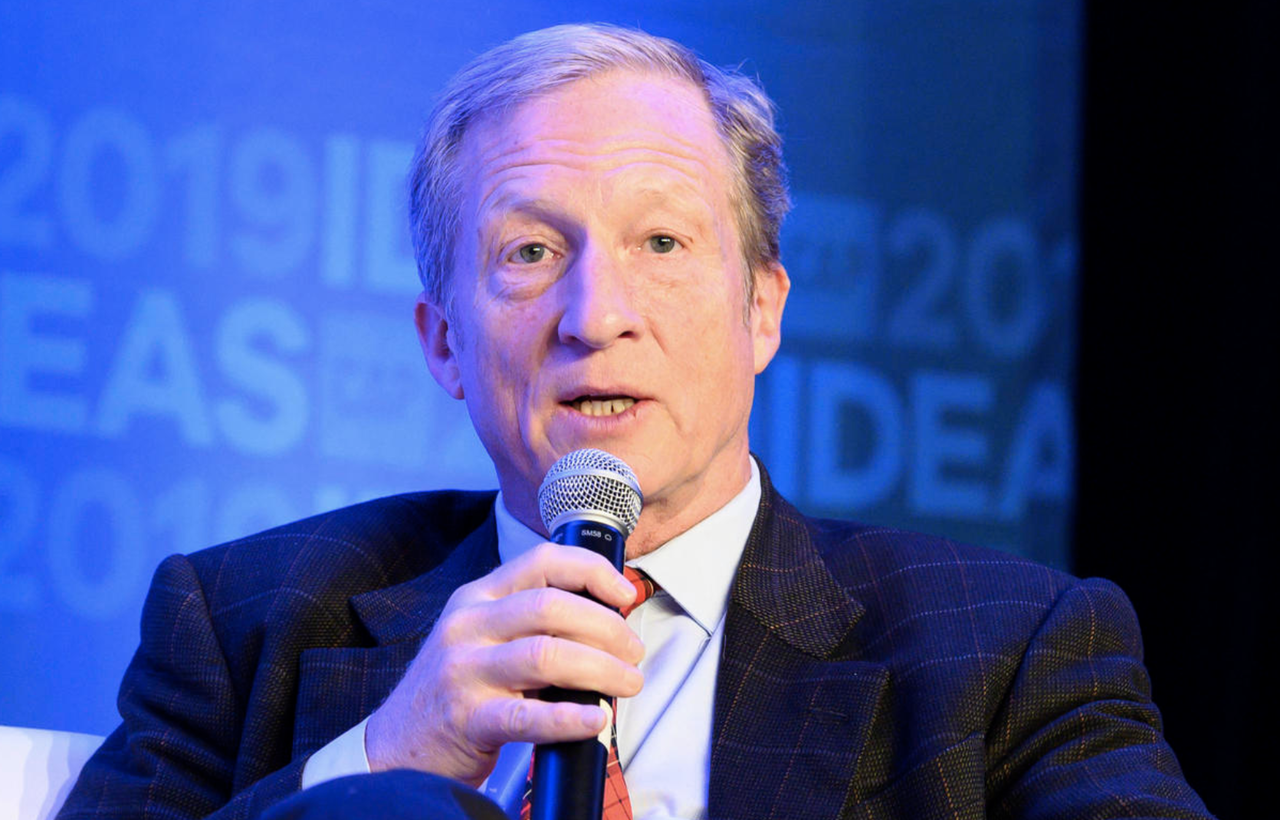 Billionaire Tom Steyer
Aside from impeaching Trump, the 62-year-old former Democratic donor is also "passionate" about combating climate change.
According to the Atlantic, Steyer would face some unique challenges, like building his name recognition (few voters outside the financial and political spheres know who he is). But he has already committed $40 million to his campaign to impeach Trump, which is just a taste of what he could spend during his own campaign.
There is reason to disbelieve these reports, however. Earlier this year, Steyer promised that he wouldn't seek the nomination. However, there's reason to believe that Steyer's decision to enter the race might be motivated by his personal animus against President Trump, who has mocked him as "wacky" Tom Steyer and insinuated that Steyer "doesn't have the guts or the money" to run for president.
If the turnout during Steyer's impeach Trump tour is any indication of the support for a Steyer candidacy, there's a long road ahead.
Zero Hedge's mission is to widen the scope of financial, economic and political information available to the professional investing public, to skeptically examine and, where necessary, attack the flaccid institution that financial journalism has become, to liberate oppressed knowledge, to provide analysis uninhibited by political constraint and to facilitate information's unending quest for freedom. Visit https://www.zerohedge.com
---
This post has been republished with permission from a publicly-available RSS feed found on Zero Hedge. The views expressed by the original author(s) do not necessarily reflect the opinions or views of The Libertarian Hub, its owners or administrators. Any images included in the original article belong to and are the sole responsibility of the original author/website. The Libertarian Hub makes no claims of ownership of any imported photos/images and shall not be held liable for any unintended copyright infringement. Submit a DCMA takedown request.