Are the walls closing in yet? A new Washington Post-ABC News poll released Sunday shows President Trump's approval rating has hit the highest level of his presidency. As The Hill reports of the numbers: 
The survey, which was released Sunday, found that 47 percent of registered voters approve of the job Trump is doing in the White House, a figure that represents a 5-point increase from April. Fifty percent of registered voters disapprove of Trump's performance as president, however.

Meanwhile, 44 percent of voting-age Americans said they approve of Trump's job performance, while 53 percent said they disapprove of it. Just 39 percent of voting-age Americans said they approved of Trump's job performance in April.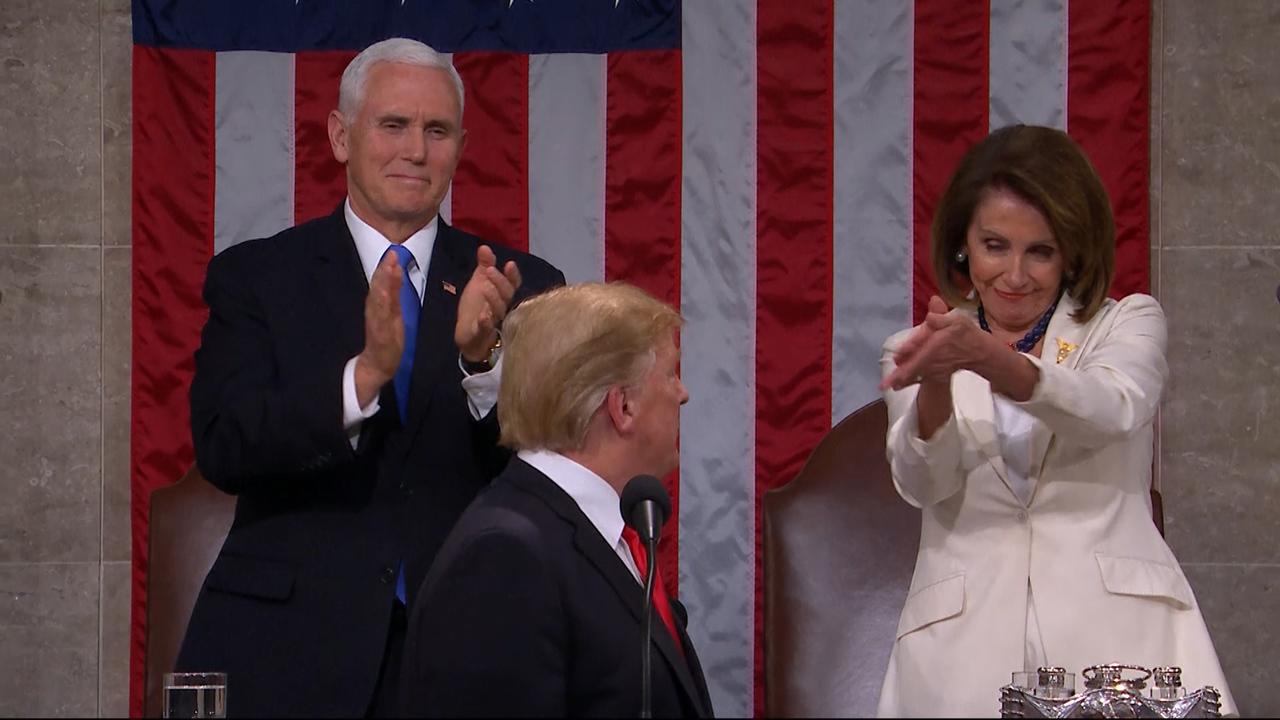 And the Washington Post grudgingly acknowledged: "The survey highlights the degree to which Trump has a narrow but real path to reelection."
Trump was seen as strong on the economy, with a majority of those polled (51%) saying they approve of the president's handling of the economy, with 42% voicing disapproval. 
Source: The Washington Post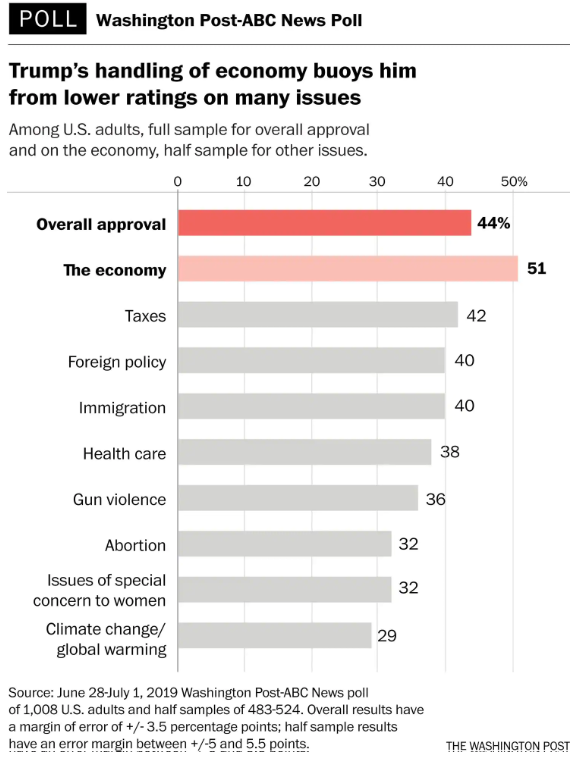 But on a host of other issues the majority of respondents were unhappy with Trump's performance, with a firm majority, 65%, answering affirmative when asked if he's acted in an "unpresidential" way since taking office. Only 28% agreed that he has acted in "fitting and proper" way as president. 
A majority disapproved of his handling immigration, health care, women's specific issues, abortion, climate change, gun violence, foreign policy, as well as taxes. 
The poll comes at a key moment when Democratic primary candidate early front-runners are emerging ahead of 2020, notably former Vice President Joe Biden, Sen. Bernie Sanders (D-Vermont), Sen. Kamal Harris (D-Calif.) and Sen. Elizabeth Warren (D-Mass.).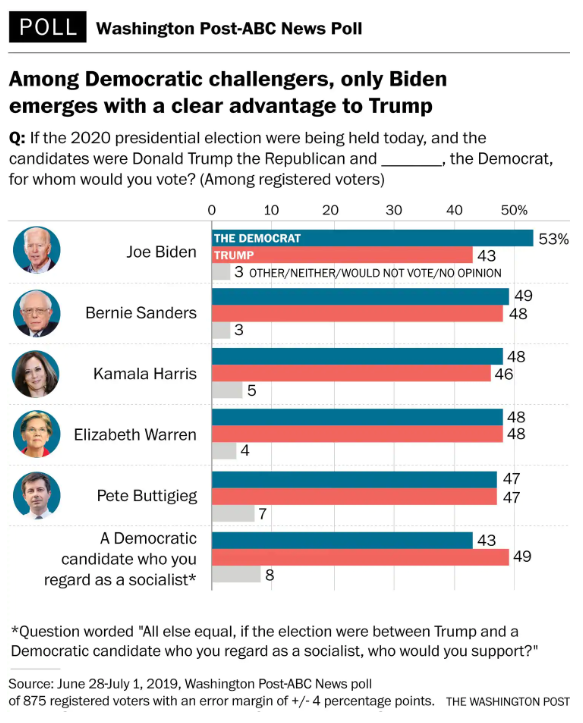 The poll also asked respondents how they saw Trump matching up to five potential Democratic nominees, of which Biden was the only to emerge with any clear advantage. 
Per the Post's summary of the figures: 
Among registered voters, only Biden emerges with a clear advantage, leading Trump by 53 percent to 43 percent. Trump runs very close against Harris (46 percent Trump, 48 percent Harris) and Sanders (48 percent Trump, 49 percent Sanders), and he runs even against Warren (both at 48 percent) and Buttigieg (both at 47 percent).
We should note that the words 'Russia' and 'election meddling' and 'Russiagate' or anything related to it or its impact after three years of almost non-stop coverage were conspicuously absent from the survey.
[youtube https://www.youtube.com/watch?v=MdHtAzFNwjE]
Whatever happened to that? …The walls are closing in!
Zero Hedge's mission is to widen the scope of financial, economic and political information available to the professional investing public, to skeptically examine and, where necessary, attack the flaccid institution that financial journalism has become, to liberate oppressed knowledge, to provide analysis uninhibited by political constraint and to facilitate information's unending quest for freedom. Visit https://www.zerohedge.com
---
This post has been republished with permission from a publicly-available RSS feed found on Zero Hedge. The views expressed by the original author(s) do not necessarily reflect the opinions or views of The Libertarian Hub, its owners or administrators. Any images included in the original article belong to and are the sole responsibility of the original author/website. The Libertarian Hub makes no claims of ownership of any imported photos/images and shall not be held liable for any unintended copyright infringement. Submit a DCMA takedown request.