The gradual liberalization of Saudi Arabia's repressive laws and social mores continued on Thursday with WSJ reporting that Crown Prince MBS plans to drop restrictions barring women from traveling out of the country without a male guardian's permission. Though we suspect that this time, there will be no glowing NYT op-ed praising the young crown prince – the kingdom's de facto ruler – for his reformist tendencies and his respect for human rights.
It won't happen right away: WSJ says the kingdom plans to end the ban some time this year. The plan would end guardianship laws relating to travel for men and women over 18 years old. As it stands, women of any age, and men under 21, must have a guardian's permission to travel internationally. Soon, that won't be the case.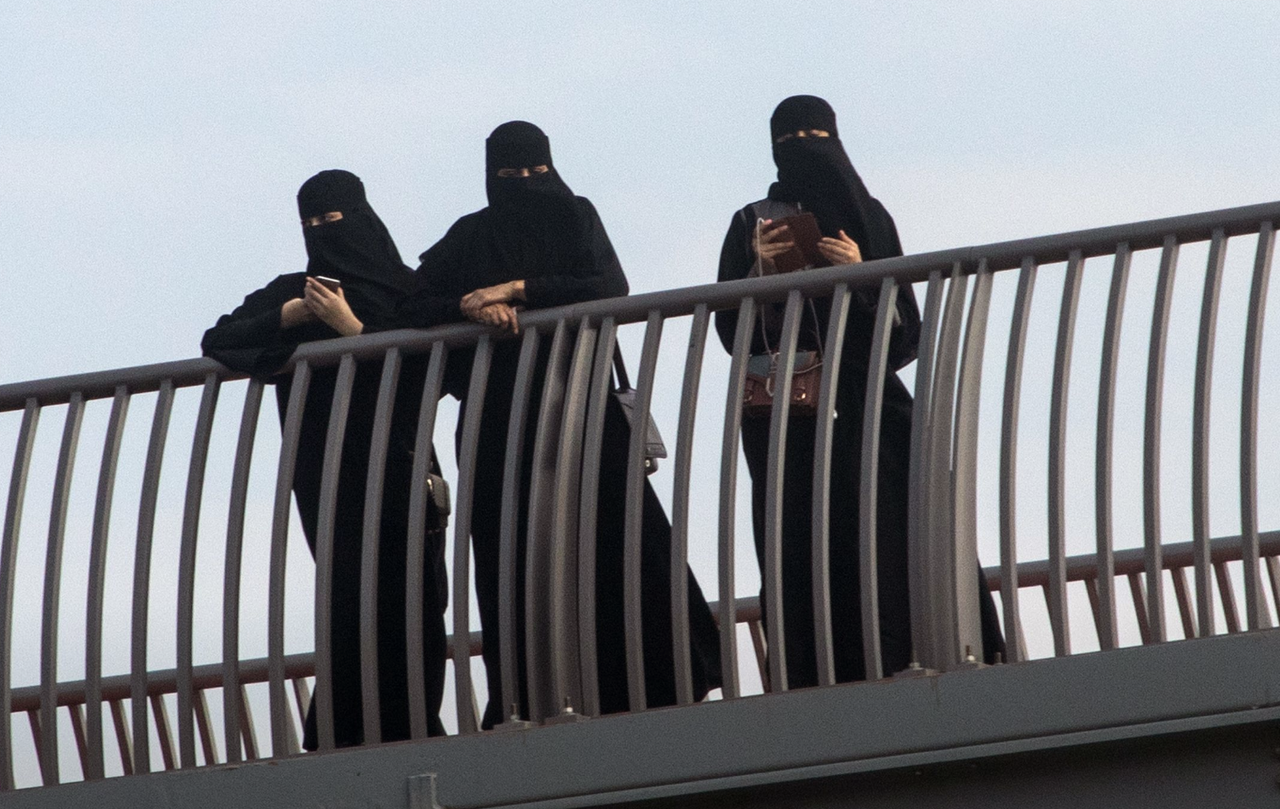 But even more notably is the timing: It has been just over eight months since the murder of Jamal Khashoggi, the Saudi insider-turned-critic who lived in Virginia and wrote for the Washington Post. US intelligence suspects that MBS personally ordered that an execution squad lure Khashoggi to the Saudi consulate in Istanbul. Once inside, the journalist was ambushed, killed, dismembered and his remains were never recovered.
The Saudi government's presumed involvement (after all, the killing happened in an official diplomatic setting) set off an international wave of condemnation that prompted companies to cut ties with the kingdom, spoiling MbS's "Davos in the Desert".
But the killing marked a turning point in MBS's reputation. The myth that he was a reformer because he lifted bans on women driving and theaters and music was shattered – a myth that had been propagated by the New York Times and other establishment American media organizations.
Now, it appears MBS feels enough time has passed to once again burnish his reputation as a reformer. Though guardianship laws relating to travel will be lifted, restrictions related to marriage and a woman's living situation remain in place. Human Rights groups have blasted these rules for impinging on womens' fundamental human rights.
While some other Muslim countries have guardianship systems, Saudi Arabia's goes the furthest to enshrine it in law. One Saudi woman who barricaded herself in her hotel room in Thailand was recently granted asylum in Canada after she claimed she'd be killed if she went back to the kingdom.
Saudi authorities this year created a government committee to revamp guardianship laws. The committee's work helped led to the lifting of the ban. Notably, at around the time MBS lifted the ban on female driving last year, the government arrested a group of female activists calling for lifting of the driving ban and the scrapping of the guardianship law system.
The timing couldn't be better. Pretty much everybody in the West has forgotten about the Khashoggi murder and the brutal proxy war in Yemen, which people briefly cared about last year. This latest reform will give western companies and governments cover to reengage with the kingdom publicly.
Zero Hedge's mission is to widen the scope of financial, economic and political information available to the professional investing public, to skeptically examine and, where necessary, attack the flaccid institution that financial journalism has become, to liberate oppressed knowledge, to provide analysis uninhibited by political constraint and to facilitate information's unending quest for freedom. Visit https://www.zerohedge.com
---
This post has been republished with permission from a publicly-available RSS feed found on Zero Hedge. The views expressed by the original author(s) do not necessarily reflect the opinions or views of The Libertarian Hub, its owners or administrators. Any images included in the original article belong to and are the sole responsibility of the original author/website. The Libertarian Hub makes no claims of ownership of any imported photos/images and shall not be held liable for any unintended copyright infringement. Submit a DCMA takedown request.