Census data show that 4 out of 10 Americans over the age of 65 have moved at least once, which is hardly surprising: retirees must adjust to living on a fixed income, and sometimes that requires moving somewhere more affordable.
Ideally for many, that place will be somewhere along the sun belt with warm weather year round. But what state is truly the best option for America's retirees?
Well, Bankrate.com decided to rank every state according to an aggregation of 10 categories, and it came up with an answer – and it's probably one that most retirees wouldn't expect, or even appreciate: Nebraska.
Not exactly known as a mecca for aging Americans, the Cornhusker state lagged behind on weather compared with other states, but it fared well on the other measures in the ranking: affordability, crime, culture and wellness.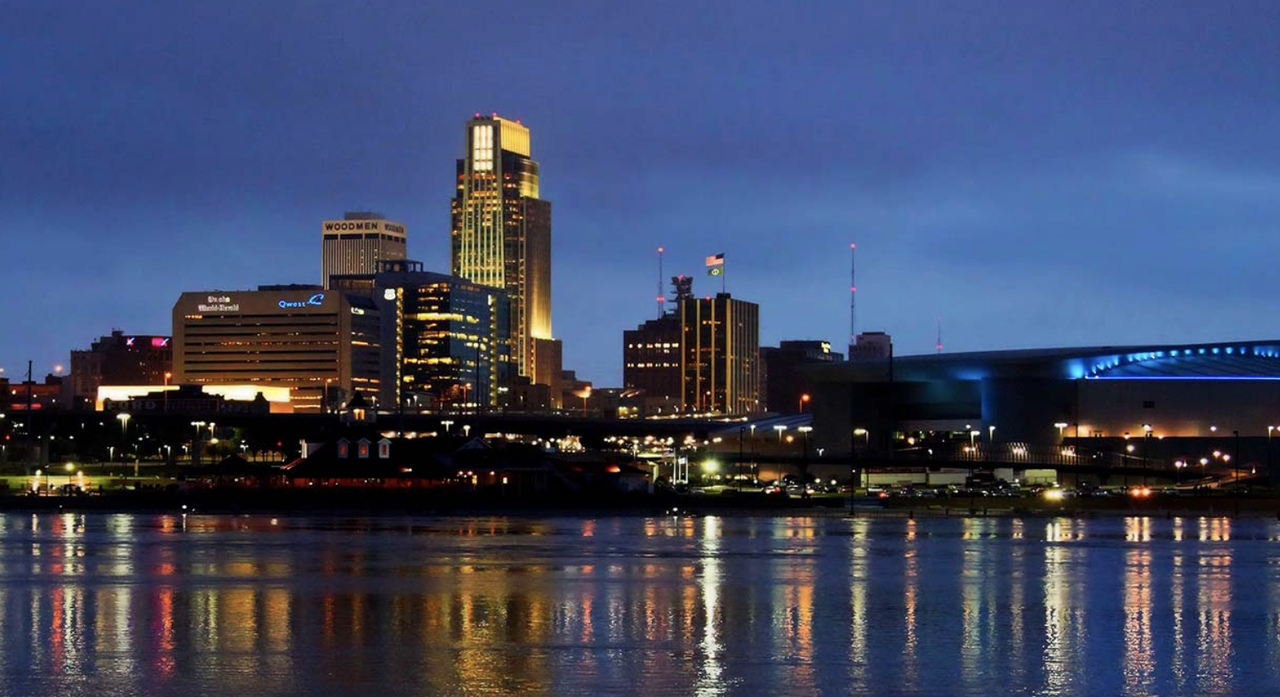 The state's Wellness score was notably high, ranking No. 8 out of 50 states. When it comes to health care specifically, Nebraska had 61% of the health measures met, according to the National Healthcare Quality and Disparities Report, a higher percentage than about two-thirds of the other states, the data show.
After Nebraska, the highest ranking states were Iowa, Missouri, South Dakota and, finally, Florida.
Here's a full list of the top ten best states…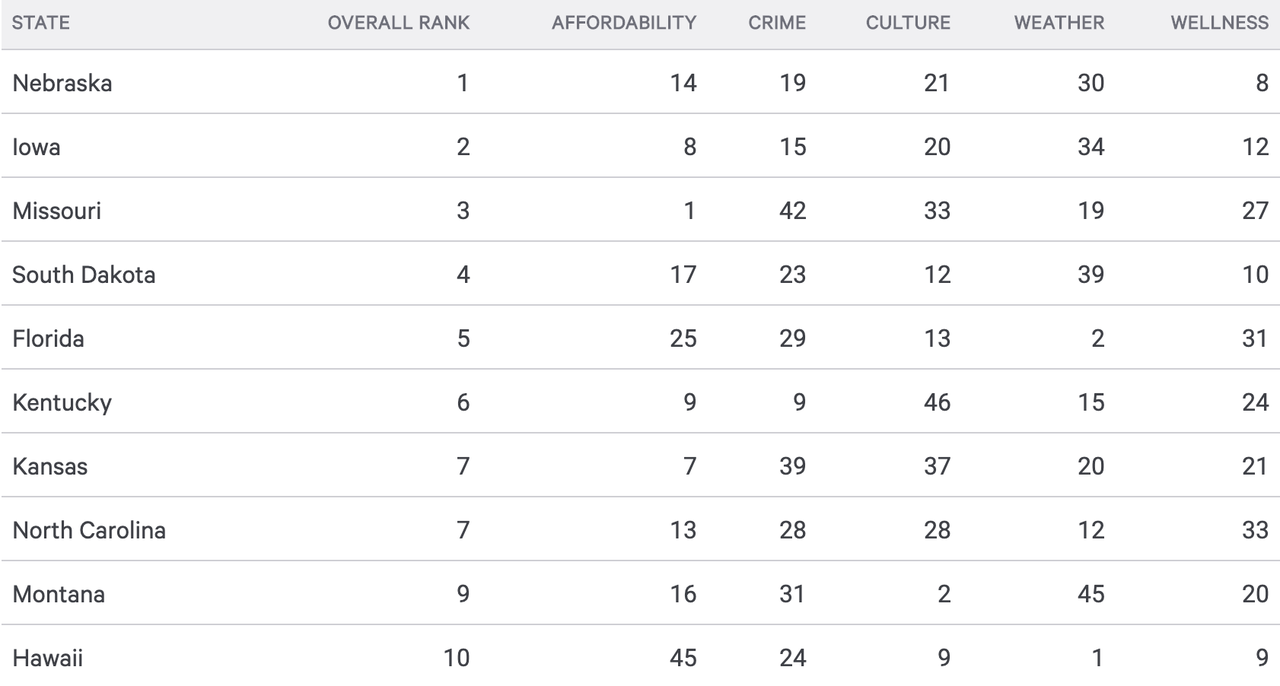 …and ten worst states.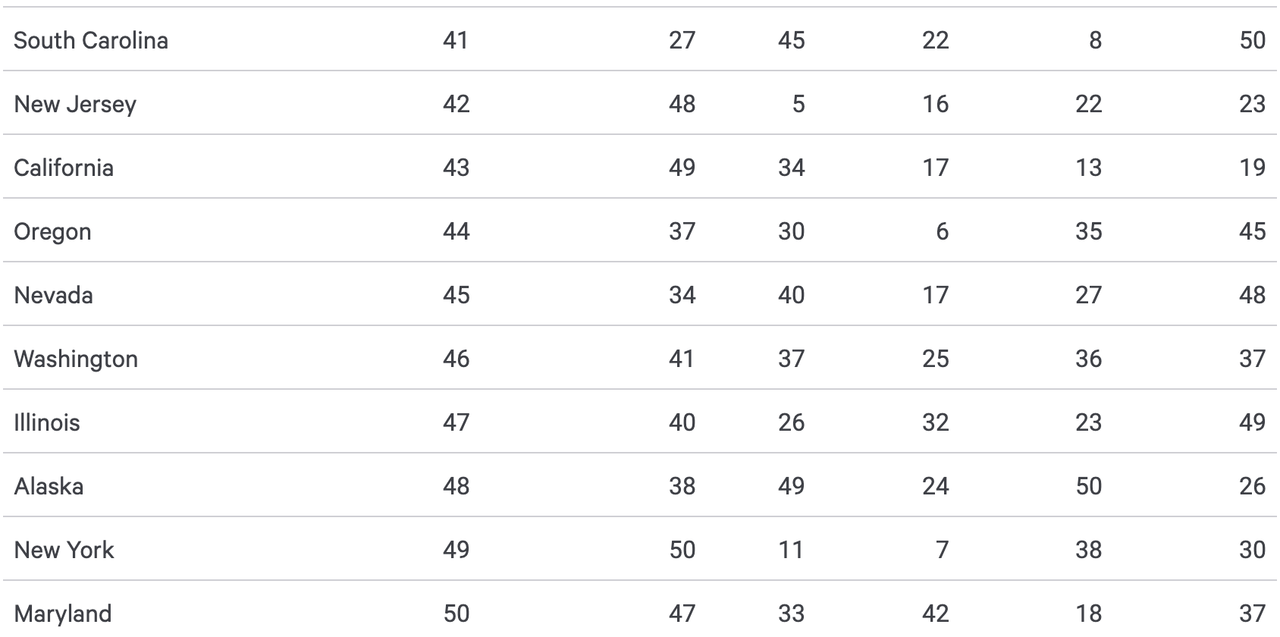 On the other end of the spectrum, Maryland came in dead last in BR's rankings, making Maryland the worst state for retirees. New York and Alaska took second- and third-to-worst, respectively.
For this study, Bankrate looked at affordability, weather and a number of other factors important to retirees.
When choosing where to live, retirees most value proximity to family and friends, low cost of living, access to excellent health care and hospitals, good weather and a low crime rate, Bank Rate found.
"Obviously, a primary area of concern for older Americans is health care costs," said Mark Hamrick, Bankrate's senior economic analyst. "The older we get, the more likely it is we're going to have an increasing need for health care services. In some cases, there will be illness and, in some cases, there will catastrophic illness. That can be very expensive."
Of course, not everybody has the same priorities. If you find that your priorities are markedly different than the above ranking, BankRate has created an interactive tool allowing prospective retirees to weigh how important each category is to them. The tool will then show them which states would be the best, and which would be the worst, according to their standards.
Zero Hedge's mission is to widen the scope of financial, economic and political information available to the professional investing public, to skeptically examine and, where necessary, attack the flaccid institution that financial journalism has become, to liberate oppressed knowledge, to provide analysis uninhibited by political constraint and to facilitate information's unending quest for freedom. Visit https://www.zerohedge.com
---
This post has been republished with permission from a publicly-available RSS feed found on Zero Hedge. The views expressed by the original author(s) do not necessarily reflect the opinions or views of The Libertarian Hub, its owners or administrators. Any images included in the original article belong to and are the sole responsibility of the original author/website. The Libertarian Hub makes no claims of ownership of any imported photos/images and shall not be held liable for any unintended copyright infringement. Submit a DCMA takedown request.