The SEC is making sure that the next time Jon Corzine takes to Wall Street, he will be restricted from wagering his own capital separately from his investor's money, according to Bloomberg. This was the type of trading that sunk his prior firm, MF Global Holdings Limited, just eight years ago.
Despite this, many are going to be asking an obvious question: why is he allowed to return to Wall Street to begin with?
Corzine was banned from the futures industry when his firm MF Global went bankrupt and despite his new fund, JDC–JSC, not generating much buzz, it still launched early last year in New York.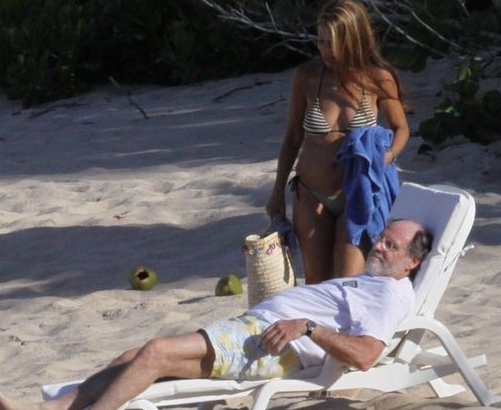 Corzine was, of course, a US senator and governor of New Jersey and has pitched his new fund as a way to leverage his experience on Wall Street to anticipate how Donald Trump's policies would affect markets. In other words, he'll probably just be buying S&P futures and SPY ETFs.
He set out with the goal of raising $100 million to $300 million during his first year of trading, but the fund had only taken about $53 million from US investors as of early February. This number jumped to over $600 million in late March, but could be a result of the firm taking on leverage – just what he needs.
Since the firm's assets exceeded $150 million, it was forced to register with the SEC. Even though most applications are approved automatically, some managers with a disciplinary record can face restrictions. One of Corzine's lawyers worked with the SEC to develop these new restrictions to improve the likelihood that the fund's registration would be granted.
In a proposed agreement with the SEC, Corzine can contribute to his fund but is prohibited from trading outside of it. The firm must also adopt new procedures to protect customer cash and hire an independent compliance consultant.
Jason Scharfman of Corgentum Consulting said:
"It's more of a burden, but it's not insurmountable for Corzine. There are going to be more eyes on him, but as a result, he will be more careful and more insulated."
Corzine famously crashed and burned at MF Global after making $6 billion in proprietary bets on European sovereign debt. The firm was then hit by a cash crunch tied to the trades and $1 billion in client funds went temporarily missing. The fund was then forced to file for bankruptcy and the Commodity Futures Trading Commission later filed a lawsuit against the fund and Corzine.
Corzine settled allegations in 2017 by paying a paltry $5 million penalty and consenting to a lifetime ban from the futures industry.
The CFTC didn't block him from other parts of Wall Street, so he was able to start this new hedge fund. Now, he's trying to win SEC approval approval to expand it.
"If Corzine wants people to give him money, he will do what he has to do to make sure that happens," Scharfman concluded.
Zero Hedge's mission is to widen the scope of financial, economic and political information available to the professional investing public, to skeptically examine and, where necessary, attack the flaccid institution that financial journalism has become, to liberate oppressed knowledge, to provide analysis uninhibited by political constraint and to facilitate information's unending quest for freedom. Visit https://www.zerohedge.com
---
This post has been republished with permission from a publicly-available RSS feed found on Zero Hedge. The views expressed by the original author(s) do not necessarily reflect the opinions or views of The Libertarian Hub, its owners or administrators. Any images included in the original article belong to and are the sole responsibility of the original author/website. The Libertarian Hub makes no claims of ownership of any imported photos/images and shall not be held liable for any unintended copyright infringement. Submit a DCMA takedown request.