According to an internal poll within the Democratic party, Reps. Alexandria Ocasio-Cortez and Ilhan Omar are decidedly radioactive to swing voters, who have a highly unfavorable view of both according to Axios.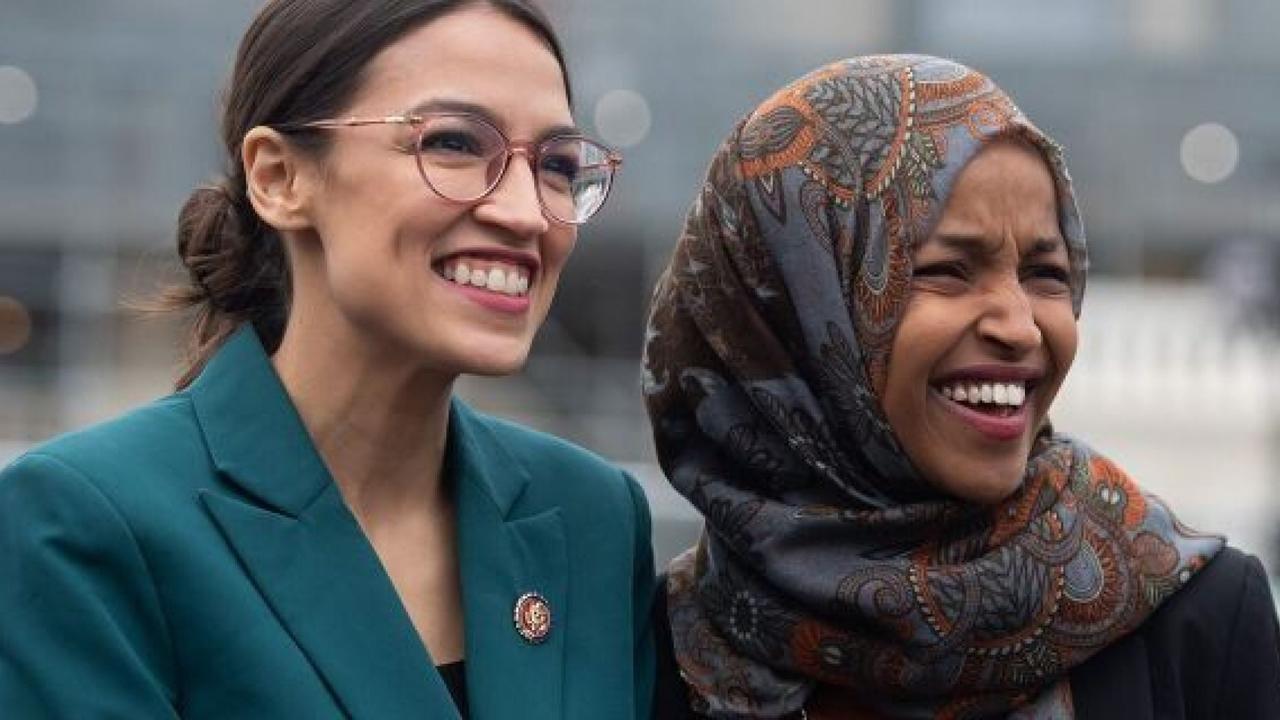 In short, it's a bloodbath – with just 22% of those polled having a favorable view of AOC, and 9% when it came to Omar. In other words – and it couldn't be any more clear, moderates don't like the 'new face' of the Democratic party.
The poll — taken in May, before Speaker Pelosi's latest run-in with AOC and the three other liberal House freshmen known as "The Squad" — included 1,003 likely general-election voters who are white and have two years or less of college education.

These are the "white, non-college voters" who embraced Donald Trump in 2016 but are needed by Democrats in swing House districts.
The group that took the poll shared the results with Axios on the condition that it not be named, because the group has to work with all parts of the party.

The findings:

Ocasio-Cortez was recognized by 74% of voters in the poll; 22% had a favorable view.
Rep. Ilhan Omar of Minnesota — another member of The Squad — was recognized by 53% of the voters; 9% (not a typo) had a favorable view.

Socialism was viewed favorably by 18% of the voters and unfavorably by 69%.

Capitalism was 56% favorable; 32% unfavorable.
"Socialism is toxic to these voters," said the top Democrat.
Brushing it off…
The much-hated progressive Democrats didn't let the haters get to them – defending themselves during an appearance in Philadelphia yesterday at the annual Netroots Nation conference. 
"We never need to ask for permission or wait for an invitation to lead," said Omar, confidently – adding that there is a "constant struggle oftentimes with people who have power about sharing that power." 
Except that when you drive all of the swing voters to the right, that power is nothing more than a mirage.
Zero Hedge's mission is to widen the scope of financial, economic and political information available to the professional investing public, to skeptically examine and, where necessary, attack the flaccid institution that financial journalism has become, to liberate oppressed knowledge, to provide analysis uninhibited by political constraint and to facilitate information's unending quest for freedom. Visit https://www.zerohedge.com
---
This post has been republished with permission from a publicly-available RSS feed found on Zero Hedge. The views expressed by the original author(s) do not necessarily reflect the opinions or views of The Libertarian Hub, its owners or administrators. Any images included in the original article belong to and are the sole responsibility of the original author/website. The Libertarian Hub makes no claims of ownership of any imported photos/images and shall not be held liable for any unintended copyright infringement. Submit a DCMA takedown request.