Sen. Cory Booker (D-NJ) can get in line behind Joe Biden as the second 2020 presidential candidate who wants to assault President Trump.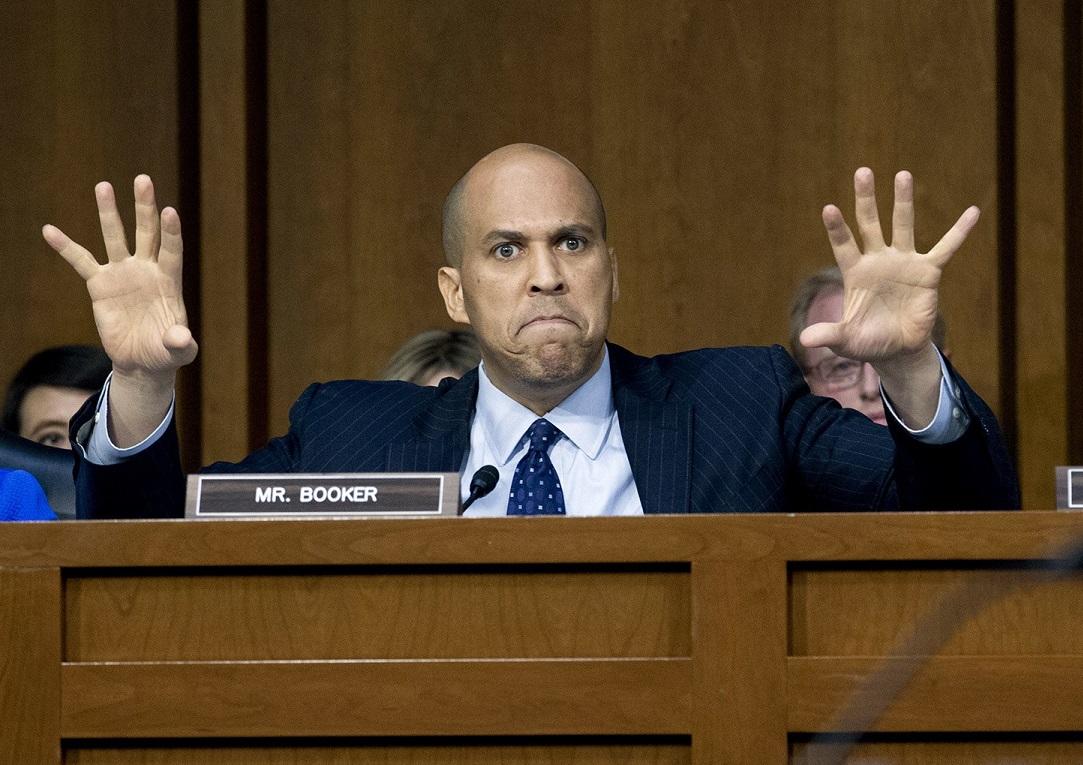 In a Monday night appearance on "Late Night with Seth Meyers," booker relayed a story from an Iowa campaign event where dozens of people showed up – one of whom told him to "punch Donald Trump in the face." 
"Dude, that's a felony man," Booker replied, before launching into his deep seated desire to assault the president. 
"Donald Trump is a guy who you understand- he hurts you and my testosterone sometimes makes me want to feel like punching him, which would be bad for this elderly, out-of-shape man that he is if I did that," said Booker," calling Trump a "physically weak specimen." 
And after Booker calls Trump an "elderly, out-of-shape man," he adds that Trump is "the body shamer." 
"That's his tactics and you don't beat a bully like him, fighting him on his tactics, on his terms, using his turf. He's the body shamer, he's the guy that tries to drag people in the gutter." 
[youtube https://www.youtube.com/watch?v=CLpPWiyilqQ]
Did Booker's testosterone make him similarly feel like sexually assaulting a girl in high school when he "slowly reached for her breast," only for her to push his hand away once he reached his "mark?"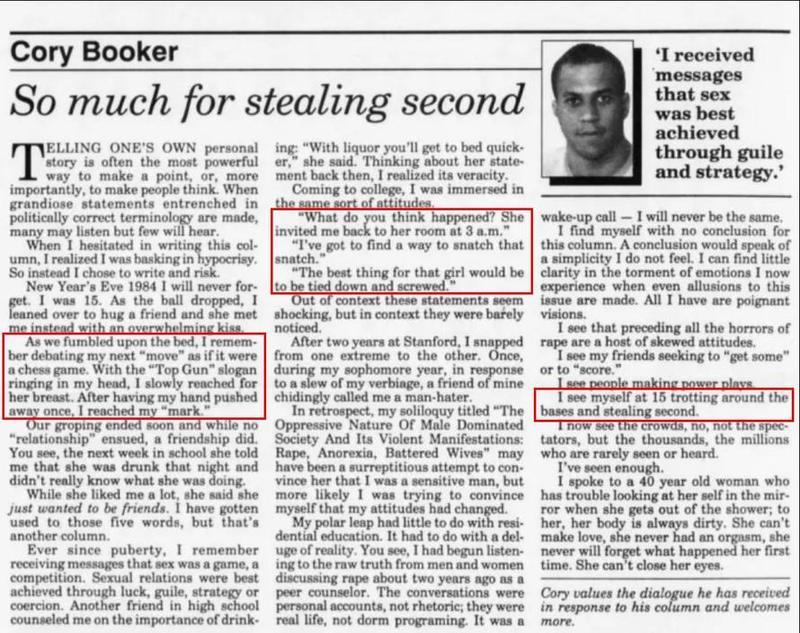 Was Booker's out-of-control testosterone responsible for a credible allegation (his phrase) that he sexually assaulted a man in a public restroom?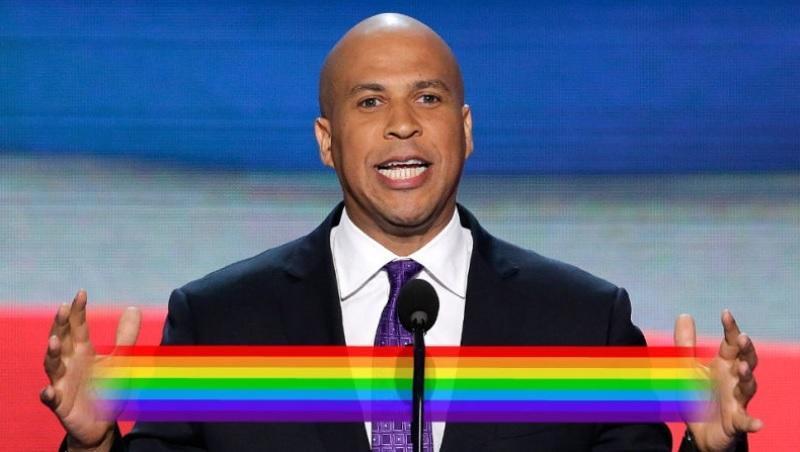 #CoryBooker Sexually Assaulted Me
and why it won't matter to the #metoo movement. https://t.co/8VQuMGY8bj pic.twitter.com/D5DWnFmfzd

— Deep Throat (@TheeDeepThroat) October 20, 2018
https://platform.twitter.com/widgets.js
And did Booker fail to constrain his toxic masculinity when he browbeat former DHS Secretary Kristjen Nielsen last January over President Trump's comment that Haiti and parts of Africa are 'shithole countries.'
Cory Booker: "We have a history that is beautiful and grand and also ugly. From this nation to others, we know what happens when people are bystanders and say nothing." (via CBS) pic.twitter.com/I43rklf1JB

— Kyle Griffin (@kylegriffin1) January 16, 2018
Sounds like Spartacus needs to get this under control. 
https://platform.twitter.com/widgets.js
Zero Hedge's mission is to widen the scope of financial, economic and political information available to the professional investing public, to skeptically examine and, where necessary, attack the flaccid institution that financial journalism has become, to liberate oppressed knowledge, to provide analysis uninhibited by political constraint and to facilitate information's unending quest for freedom. Visit https://www.zerohedge.com
---
This post has been republished with permission from a publicly-available RSS feed found on Zero Hedge. The views expressed by the original author(s) do not necessarily reflect the opinions or views of The Libertarian Hub, its owners or administrators. Any images included in the original article belong to and are the sole responsibility of the original author/website. The Libertarian Hub makes no claims of ownership of any imported photos/images and shall not be held liable for any unintended copyright infringement. Submit a DCMA takedown request.