Deutsche Bank uncovered suspicious transactions in which Jeffrey Epstein moved money out of the United States, according to the New York Times.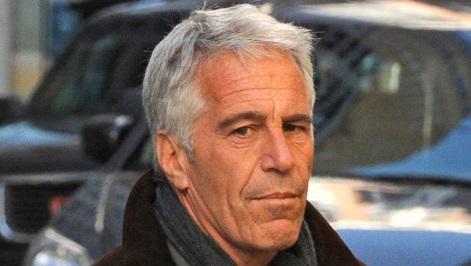 The bank reported the transactions to a federal agency in charge of policing financial crimes after the bank began to look for signs that Epstein was using his funds for sex trafficking, according to the report. 
Epstein is said to have moved his moey to Deutsche Bank's private-banking division after JP Morgan Chase cut ties with himn in 2013, five years after he pleaded guilty to state prostitution charges – one of which involved a minor. 
Deutsche Bank executives are still trying to understand the depth and scope of the bank's relationship with Mr. Epstein, who has been a client of its private-banking division since at least 2013 — years after his conduct became public in a prostitution case involving a teenage girl.

Deutsche Bank has been contacted by prosecutors and other government authorities investigating Mr. Epstein. Joerg Eigendorf, a Deutsche Bank spokesman, said the bank was "absolutely committed to cooperating with all relevant authorities." –New York Times
Following a series of investigative reports by the Miami Herald earlier this year, Deutsche Bank followed suit, severing ties with the wealthy financier. Doing so proved difficult for the bank, as its antiquated systems. "On a number of occasions, Deutsche Bank executives had thought they had shut down all of Mr. Epstein's accounts, only to learn that there were others that they had not previously been aware of," according to the Times. By late spring, there were still transactions occurring in Epstein's Deutsche Bank accounts, however company officials now believe they have closed them all down. 
Epstein, who is currently sitting in a Manhattan jail cell pending trial, has been accused of operating a sex-trafficking ring involving dozens of victims – some as young as 14. 
He has a byzantine network of businesses and personal holdings, which include real estate, an island and private planes valued at more than $500 million. –New York Times
Deutsche Bank first flagged Epstein's accounts in 2015 and 2016, after anti-money laundering compliance officers in the bank's New York and Jacksonville, FL offices raised a wide spectrum of concerns over the bank's relationship with the financier. 
The employees were concerned that the bank's reputation could be harmed if it became public that Mr. Epstein was a client, according to the people familiar with the internal processes.

In addition, the compliance officers on at least one occasion noticed potentially illegal activity in one of Mr. Epstein's accounts, including transactions in which money was moving outside the United States, the people said. The compliance officers produced a so-called suspicious activity report, but it is unclear whether the report was ever filed with the Treasury Department's financial-crimes division.

Despite the compliance officers' misgivings, the bank continued to do extensive business with Mr. Epstein. –New York Times
"We're still trying to get our arms around it," said a bank employee.
Zero Hedge's mission is to widen the scope of financial, economic and political information available to the professional investing public, to skeptically examine and, where necessary, attack the flaccid institution that financial journalism has become, to liberate oppressed knowledge, to provide analysis uninhibited by political constraint and to facilitate information's unending quest for freedom. Visit https://www.zerohedge.com
---
This post has been republished with permission from a publicly-available RSS feed found on Zero Hedge. The views expressed by the original author(s) do not necessarily reflect the opinions or views of The Libertarian Hub, its owners or administrators. Any images included in the original article belong to and are the sole responsibility of the original author/website. The Libertarian Hub makes no claims of ownership of any imported photos/images and shall not be held liable for any unintended copyright infringement. Submit a DCMA takedown request.