Once you're looking for them, it's difficult not to notice a slew of food app delivery riders all across New York City.
A New York Times reporter went undercover this past spring to try and learn about the occupation and how technology was transforming food delivery.
The article calls delivery riders a "street-level manifestation of an overturned industry, as restaurants are forced to become e-commerce businesses, outsourcing delivery to the apps who outsource it to a fleet of freelancers."
And for these riders, it's often a job that requires significant strategy. Deliverymen try to attend to the needs of several food delivery apps at once while managing the chaos that is Manhattan. They're forced to think quickly in order to seek out delivery app bonuses.
The job definitely comes with its risks. About 33% of delivery cyclists missed out on work due to on-the-job injuries last year and at least four riders or bike messengers have been killed in crashes with cars this year.
Maria Figueroa, director of labor and policy research for the Cornell University Worker Institute in Manhattan says food delivery couriers are  "the most vulnerable workers in digital labor."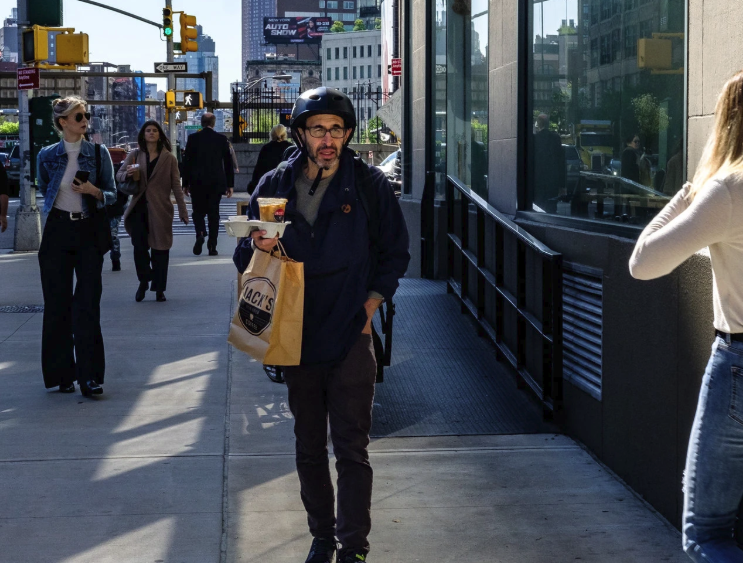 She continued: 
"People think digital economy or the future of work, we're all going to be these hipsters sitting by their computers or driving these luxury cars. That's not the case with these guys."
Delivery couriers share a lot in common with Uber and Lyft drivers and, while those drivers have successfully lobbied the city for a $17 minimum wage, delivery app couriers are not guaranteed anything. One app even "subtracts the amount the customer tips from the amount it pays the courier — effectively pocketing the tip."
Werner Zhanay, 23, who delivers for Postmates and Caviar said: 
"The whole thing is like gambling. You have to be at a spot. You have to hope that there are orders there and then — do you stay at that spot?"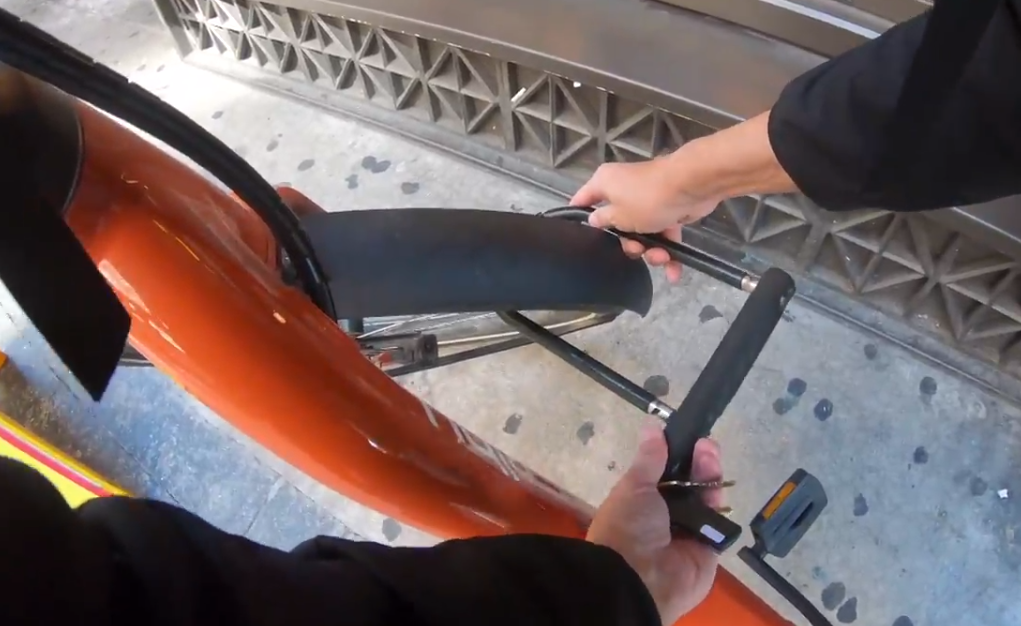 Postmates says that its carriers average $18.50 an hour, but it only counts time when they're out on orders as part of that calculation. It doesn't account for the long stretches that riders spend waiting for their phone to ring with an order.
The company got rid of its guaranteed minimum of $4 per order in May.
Overall, delivery is becoming a more flexible and better paying gig thanks to the technology. In other ways, it is becoming less stable.
"This is what happens with an already precarious work force — what happens to an already invisibilized work force — when these platforms come to town," said Niels van Doorn, an assistant professor of new media and digital culture at the University of Amsterdam who spent six months in New York studying app riders last year.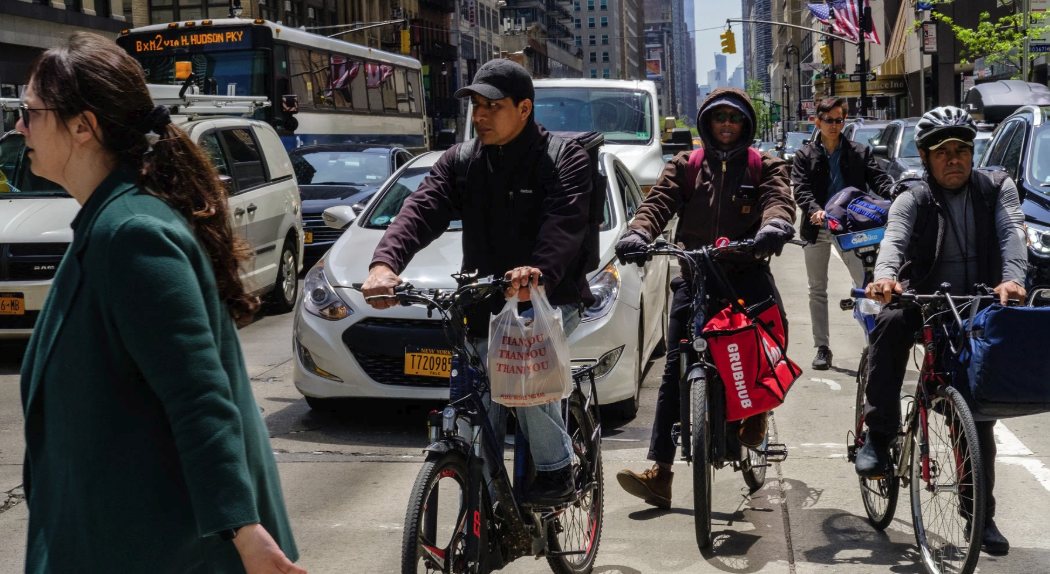 Deliverymen constantly have to be on their guard to accept new deliveries – as the reporter notes, even if it is delivering two bagels 40 blocks uptown – so that they don't miss their bonuses.
You can read the full, longform NYT writeup here. 
Zero Hedge's mission is to widen the scope of financial, economic and political information available to the professional investing public, to skeptically examine and, where necessary, attack the flaccid institution that financial journalism has become, to liberate oppressed knowledge, to provide analysis uninhibited by political constraint and to facilitate information's unending quest for freedom. Visit https://www.zerohedge.com
---
This post has been republished with permission from a publicly-available RSS feed found on Zero Hedge. The views expressed by the original author(s) do not necessarily reflect the opinions or views of The Libertarian Hub, its owners or administrators. Any images included in the original article belong to and are the sole responsibility of the original author/website. The Libertarian Hub makes no claims of ownership of any imported photos/images and shall not be held liable for any unintended copyright infringement. Submit a DCMA takedown request.