"The beginning of the end of the Trump presidency…"

"The tipping point…"

"The walls are closing in…"

"Trump's going down…"

"He will not serve out his term…"

"Bombshell!"

"Trump is in trouble…"

"Trump's going down…"

"He will not serve out his term – no way, no how"

"He's done!" 

"This will be the watershed week…"

"Today is a turning point…" 

"Rumblings of the word 'impeachment'…"

"A new bombshell…"

"Trump will resign…"

"Tipping point!"
Back by popular demand: two years of Russiagate coverage in two minutes | pic.twitter.com/vMekLDO3Kt

— Mike (@Doranimated) July 24, 2019
https://platform.twitter.com/widgets.js
Meanwhile, in July 2019 no less than The New York Times editorial board laments that Trump-Kremlin relations are not close enough, as Trump's "approach has been ham-handed" – the 'paper of record' now tells us.
Is this some kind of mea culpa? Not quite, perhaps more like being shamelessly self-unaware.
"President Trump is correct to try to establish a sounder relationship with Russia…"  — Editorial Board, New York Times, 7-22-19

* * *
The above Times statement from this week is certainly real — absurd and astoundingly hypocritical as it all is (given the NY Times for years led the way with Russophobic and fear-mongering headlines, effectively undermining the ability of the US to establish a sounder relationship with Moscow, which it now calls for without an inkling of shame over its recent record) — but the below, unfortunately, is not…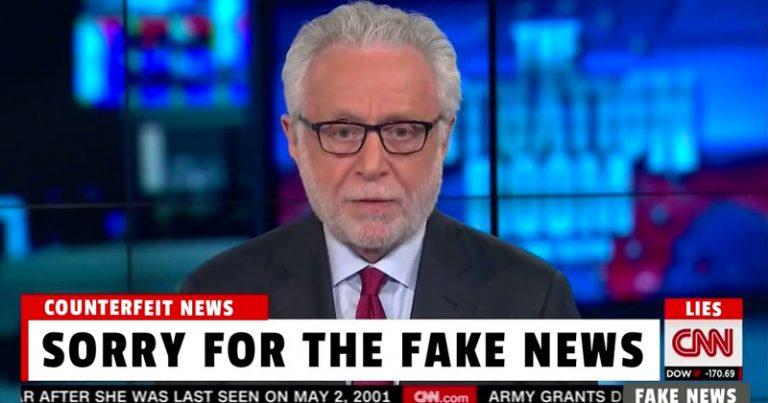 Zero Hedge's mission is to widen the scope of financial, economic and political information available to the professional investing public, to skeptically examine and, where necessary, attack the flaccid institution that financial journalism has become, to liberate oppressed knowledge, to provide analysis uninhibited by political constraint and to facilitate information's unending quest for freedom. Visit https://www.zerohedge.com
---
This post has been republished with permission from a publicly-available RSS feed found on Zero Hedge. The views expressed by the original author(s) do not necessarily reflect the opinions or views of The Libertarian Hub, its owners or administrators. Any images included in the original article belong to and are the sole responsibility of the original author/website. The Libertarian Hub makes no claims of ownership of any imported photos/images and shall not be held liable for any unintended copyright infringement. Submit a DCMA takedown request.