Turkey has another trick up its sleeve to up the ante in its current showdown with Washington over blocked F-35 transfers resulting from Ankara's controversial S-400 deal with Russia. 
Erdogan spoke publicly about increasingly strained ties with the US for the first time in almost two weeks Friday. Addressing a ruling AK Party assembly, he said Turkey might have to "reconsider" existing orders for 100 Boeing aircraft, worth $10 billion.
"Even if we're not getting F-35s, we are buying 100 advanced Boeing aircrafts, the agreement is signed…" Erdogan was quoted as saying by Reuters.
"We are good customers. But if our conflict continues, we will have to reconsider this issue," he added.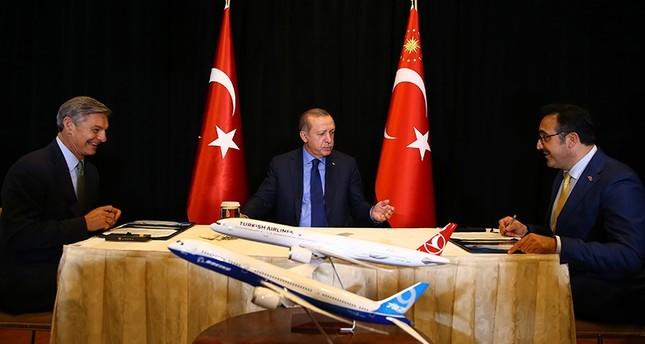 Starting in 2013, Turkish Airlines – the country's national carrier – announced plans to purchase 75 Boeing 737 MAX aircraft; and in 2018 this was further expanded to include 25 additional Boeing 787-9 Dreamliners, with an expected delivery date by 2023.
The Turkish government owns 49% of Turkish Airlines. Erdogan's comments came in the context of addressing the F-35 issue, orders of which the US announced last week it would block over newly received S-400 components flown into NATO member Turkey by the Russian military.
"Are you not giving us the F-35s? Okay, then excuse us but we will once again have to take measures on that matter as well and we will turn elsewhere," Erdogan said in his comments. Previously he had called Washington's move to blocked the Lockheed F-35 transfer "theft".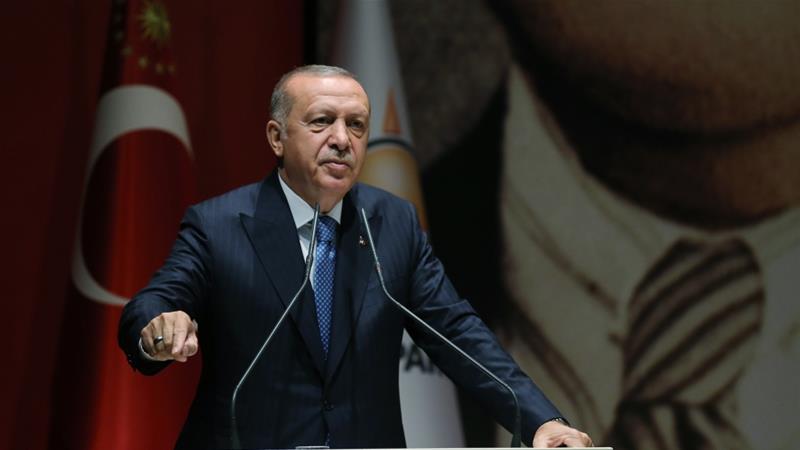 "Even if we're not getting F-35s, we are buying 100 advanced Boeing aircrafts, the agreement is signed… At the moment, one of the Boeing planes has arrived and we are making the payments, we are good customers," he said.
"But, if things continue like this, we will have to reconsider this," he threatened.
Earlier this month Russian defense giant Rostec offered to supply its Su-35 jets to Turkey should Ankara request them; however Turkish officials called the offer "premature" and said there were no new negotiations with Moscow related to jets. 
Zero Hedge's mission is to widen the scope of financial, economic and political information available to the professional investing public, to skeptically examine and, where necessary, attack the flaccid institution that financial journalism has become, to liberate oppressed knowledge, to provide analysis uninhibited by political constraint and to facilitate information's unending quest for freedom. Visit https://www.zerohedge.com
---
This post has been republished with permission from a publicly-available RSS feed found on Zero Hedge. The views expressed by the original author(s) do not necessarily reflect the opinions or views of The Libertarian Hub, its owners or administrators. Any images included in the original article belong to and are the sole responsibility of the original author/website. The Libertarian Hub makes no claims of ownership of any imported photos/images and shall not be held liable for any unintended copyright infringement. Submit a DCMA takedown request.