16-year-old Kyle "Bugha" Giersdorf of Pennsylvania has won a record-breaking $3 million prize in the Fortnite World Cup finals. 
Congratulations @bugha! pic.twitter.com/nchRlL3wUC

— Fortnite Competitive (@FNCompetitive) July 28, 2019
https://platform.twitter.com/widgets.js
Giersdorf pwn3d 99 other opponents, earning a total of 59 points over six matches. The runner up, 'Psalm', racked up 33 points, according to IGN.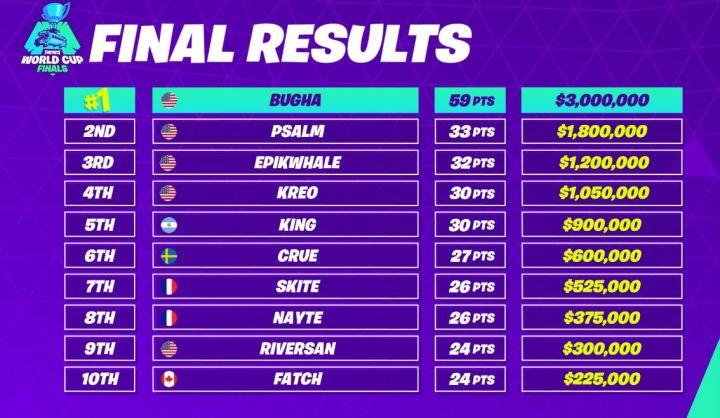 "Words can't even explain [how I feel] right now," said Giersdorf, speaking from the Champion's circle. "I'm just so happy. Everything I've done, the grind, it's all paid off. It's just insane."
Epic Games set aside a total of $40 million in prize money for the Fortnite World Cup, of which $10 million was awarded over the 10-week qualifying stage, and $30 million reserved for the New York City finals, according to Statista.
As the following chart illustrates, you could win the Tour de France, the Hawaii Ironman, the New York Marathon and the Masters Tournament in Augusta and still walk (or limp) away a poorer person than the world's best Fortnite player. The tournament is part of Epic Games' campaign of making Fortnite the most lucrative game in esports. Last year, the company pledged to put up $100 million in prize money for Fortnite events through the end of 2019. –Statista
So to all the Fortnite players who can't seem to put the controller down, just tell Mom you're working on your retirement when she yells at you to turn off the game and come upstairs for dinner. You've only got 250 million players to compete with.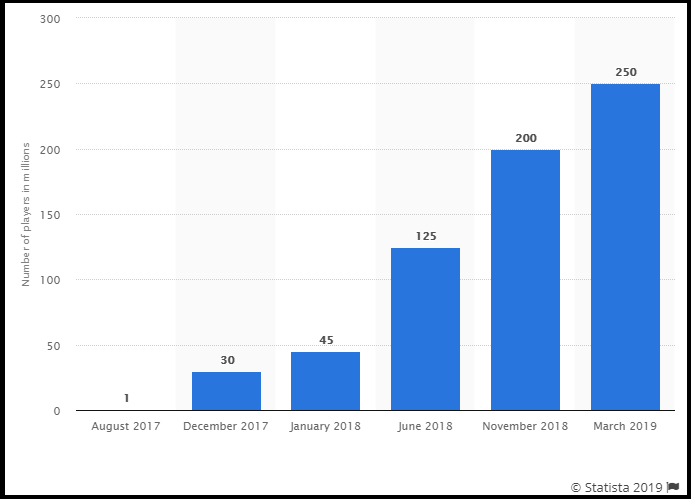 Zero Hedge's mission is to widen the scope of financial, economic and political information available to the professional investing public, to skeptically examine and, where necessary, attack the flaccid institution that financial journalism has become, to liberate oppressed knowledge, to provide analysis uninhibited by political constraint and to facilitate information's unending quest for freedom. Visit https://www.zerohedge.com
---
This post has been republished with permission from a publicly-available RSS feed found on Zero Hedge. The views expressed by the original author(s) do not necessarily reflect the opinions or views of The Libertarian Hub, its owners or administrators. Any images included in the original article belong to and are the sole responsibility of the original author/website. The Libertarian Hub makes no claims of ownership of any imported photos/images and shall not be held liable for any unintended copyright infringement. Submit a DCMA takedown request.