For some unexplained reason, investors naively believe that in a country where, by now everyone knows that all the official government data is fake and manipulated and goalseeked to serve specific political goals, the corporate data is somehow more accurate or credible.
Hopefully that will now change, because as Shanghai's Yicai Global reports, China's securities regulator has suspended 43 IPOs and refinancings handled by the country's second-largest accounting firm, including IPOs on the country's new Star Market "Nasdaq-style" trading venue, as the company is probed for allegedly falsifying information.
Ruihua Certified Public Accountants, which audits almost a third of all listed companies in China, has been implicated in a scandal involving the infamous chemical maker Kangde Xin Composite Material, which we profiled back in January when we noted that the bankrupt company was reporting cash 15 times greater than due debt, up until the moment it defaulted.
Specifically, the accounting firm is accused of inflating profits by CNY11.9 billion (USD1.7 billion) from January 2015 to last December. As the CPA responsible for the company's auditing all those years, Ruihua is also under scrutiny, the China Securities Regulatory Commission said in a statement on its website on July 26.
The Zhangjiagang, Jiangsu province-based firm is also suspected of bumping up its operating income through fictitious sales, exaggerated operating costs and fictional expenses on research, development and sales according to Yicai. If found guilty, the company and its controllers will be issued with the maximum penalty and will be banned for life from the stock market, the CSRC added.
In response, the Beijing-based accountancy denied any wrongdoing – of course – and said that is has fully performed its auditing duties regarding the chemical makers' earnings report, it said in a statement yesterday.
Nevertheless, at least 29 IPO projects it was handling have been suspended, the CSRC said, and 10 of these were for main board IPOs, seven were for the small and medium-sized enterprise board, and 12 were for Shenzhen's ChiNext board. One of Ruihua's clients has actively withdrawn its IPO application. Furthermore, of the 511 companies awaiting regulatory review of their IPO applications, some 30 are audited by Ruihua and all of those have been turned down, according to financial information service provider Wind.
The accounting scandal has also spread to Shanghai's new science and technology innovation board, the Star Market, which debuted a week ago today, and we profiled it here. It is probably not a shock that one day after the initial euphoria fizzled, the STAR market's return have been disappointing as the buying enthusiasm from the first day disappeared, as did the easy gains.
Four of Ruihua's clients, Beijing LongRuan Technologies, Beijing Transuniverse Space Technologies, Luoyang Jianlong Micro-Nano Materials and Shenzhen JPT Opto-Electronics have all been stopped from going public.
It's not just IPOs that are being scrutinized – Ruihua's refis have not been spared either. Seven listed companies' refinancing plans have been halted as the CPA comes under investigation, the firms said on July 26. Two other public companies audited by Ruihua had to stop their refinancing for the same reason, they said in statements yesterday.
Another client of Ruihua is under investigation, this time by the Shanghai Stock Exchange. Despite CNY1.8 billion on its balance sheet, Furen Group Pharmaceutical was unable to issue cash dividends of CNY60 million. The bourse's enquiry discovered over CNY1.7 billion missing, and that the Shanghai-based drugmaker only has CNY3.8 million in liquidity.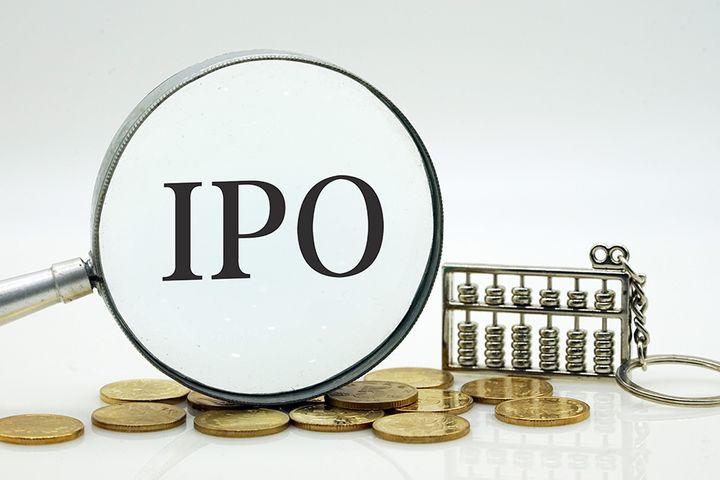 Last year, Guangdong Zhengzhong Zhujiang CPA's IPO projects were also halted pending investigation.
The report of potential pervasive accounting fraud follows our report from Sunday that a major Chinese bank with over $100 billion in assets – Bank of Jinzhou – was bailed out over the weekend.
"For Baoshang Bank, the government took a state takeover, while for Bank of Jinzhou, the government introduced some state-owned strategic investors," said Dai Zhifeng, analyst with Zhongtai Securities Co; in reality both were government rescues, only in the latest case Beijing used state-owned bank intermediaries.
We expect that the efficient market purists will soundly mock China for its wholesale data fabrication and fraud, but considering that US non-GAAP profits are at all time highs, while the US Government's Bureau of Economic Analysis on Friday revised US corporate operating profits to a 5 year low, one wonder who is worse in fabricating and manipulating data – China or the US, and keep in mind that in the US accountants collectively participate in the non-GAAP fraud and regulators bless it by allowing such data manipulation to continue quarter after quarter.  At least China is pretending to do something about the problem.
Alas, at the end of the day the reality is clear: the "adjusted profit" data in both the US and China is not worth the paper it is printed on.
Zero Hedge's mission is to widen the scope of financial, economic and political information available to the professional investing public, to skeptically examine and, where necessary, attack the flaccid institution that financial journalism has become, to liberate oppressed knowledge, to provide analysis uninhibited by political constraint and to facilitate information's unending quest for freedom. Visit https://www.zerohedge.com
---
This post has been republished with permission from a publicly-available RSS feed found on Zero Hedge. The views expressed by the original author(s) do not necessarily reflect the opinions or views of The Libertarian Hub, its owners or administrators. Any images included in the original article belong to and are the sole responsibility of the original author/website. The Libertarian Hub makes no claims of ownership of any imported photos/images and shall not be held liable for any unintended copyright infringement. Submit a DCMA takedown request.