Just one day before convicted pedophile Jeffrey Epstein was found in his jail cell with mysterious injuries, the accused child sex-trafficker was served with legal documents claiming that he forcibly raped a 15-year-old girl in his New York mansion in 2001, according to CNBC.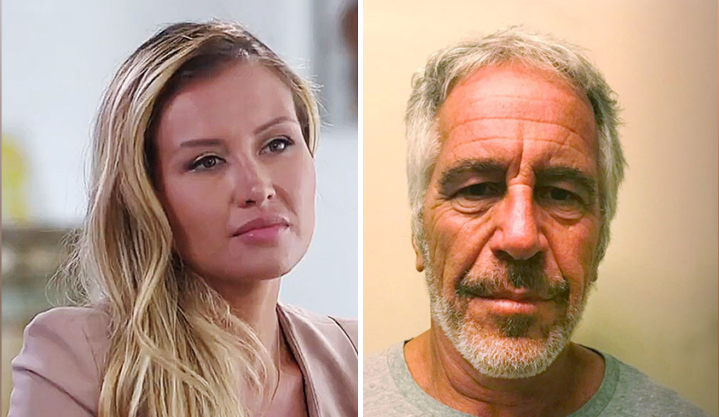 The accuser, Jennifer Araoz, plans to sue Epstein next month for claims of sexual assault, battery and rape, which she alleges he started committing when she was a New York high school student in 2001, according to a court filing earlier this month.

But first, Araoz is asking a judge to order Epstein to submit to a deposition, where he can be asked by Araoz's lawyers the identity of a female "recruiter"who allegedly conspired with him to identify her "as a potential sexual abuse victim" and "facilitated the grooming" of Araoz. –CNBC
Araoz first detailed the alleged sexual assault on July 10, days after Epstein's arrest. 
Epstein gave her a tour of his mansion that culminated in a visit to what he described as his "favorite room in the house," Araoz said. A massage table sat on the floor. A painting of a nude young woman hung from the wall.

Araoz would return to that room regularly over the next year, she said, manipulated into stripping down to her panties and giving Epstein massages that ended with him pleasuring himself to completion and her leaving with $300.

In the fall of 2002, Epstein pressured her to do more, Araoz said. He told her to remove her panties. Then he grabbed her 15-year-old body.

"He raped me, forcefully raped me," Araoz told NBC News in an exclusive interview. "He knew exactly what he was doing."

"I was terrified, and I was telling him to stop. 'Please stop,'" Araoz, now 32, added.
[youtube https://www.youtube.com/watch?v=pNCQeQuV6O0]
"Upon identification of the recruiter, she will be added as a defendant to" Araoz's pending lawsuit. "Further, the recruiter possesses critical evidence of [Araoz's] sexual assault claims," reads the filing. 
The unnamed recruiter is undoubtedly Ghislaine Maxwell, who has been accused by several women of actively seeking out young women to satisfy Epstein's sexual desires. Among others, Maxwell was accused by allgeged Epstein victim Virginia Giuffre of recruiting the then-15-year-old into sexual slavery while she was working at a towel girl at President Trump's Mar-a-Lago club.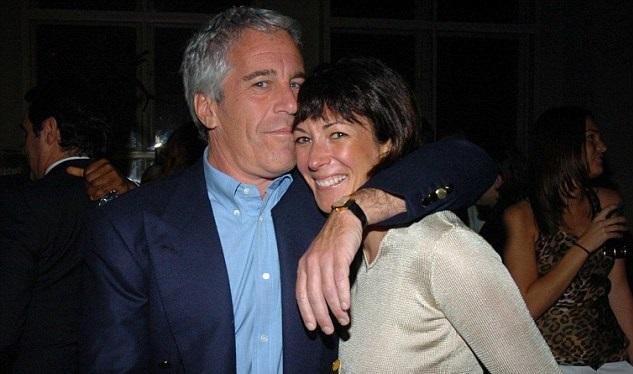 Araoz's filing also requests that a judge order Epstein to produce records of who worked for him between 2000 and 2003, as well as logs of "everyone who entered or exited his" Upper East Side townhouse over the same period. 
A New York City Sheriff's Office official gave Epstein — a former friend of Presidents Donald Trump and Bill Clinton — copies of that request and related documents on July 22 at the Metropolitan Correctional Center, according to an affidavit filed Monday in Manhattan Supreme Court.

Epstein, 66, has been held in that federal jail in lower Manhattan since early July, when he was arrested on child sex trafficking charges.

A day after he was given the court documents, Epstein was found injured and semi-conscious on the floor of his cell, with marks on his neck. He then was was put on suicide watch. –CNBC
According to a lawyer for one of Epstein's victims, the financier may have been injured in an attempted 'hit' in order to prevent him from implicating powerful people who may have participated in his sexual deviance. 
A lawyer for the now-32-year-old Araoz said "Jennifer endured unspeakable abuse by Jeffrey Epstein and his enablers, who robbed her of a piece of her childhood," adding "She brought this action to hold those responsible accountable and deliver a simple message: she's not afraid anymore." 
Zero Hedge's mission is to widen the scope of financial, economic and political information available to the professional investing public, to skeptically examine and, where necessary, attack the flaccid institution that financial journalism has become, to liberate oppressed knowledge, to provide analysis uninhibited by political constraint and to facilitate information's unending quest for freedom. Visit https://www.zerohedge.com
---
This post has been republished with permission from a publicly-available RSS feed found on Zero Hedge. The views expressed by the original author(s) do not necessarily reflect the opinions or views of The Libertarian Hub, its owners or administrators. Any images included in the original article belong to and are the sole responsibility of the original author/website. The Libertarian Hub makes no claims of ownership of any imported photos/images and shall not be held liable for any unintended copyright infringement. Submit a DCMA takedown request.