Israel Fought Behind The Scenes To Drop Turkey From US F-35 Program: Report
A new bombshell report making headlines in Israeli media alleges Tel Aviv went to great lengths to exert pressure on Washington to block the sale of US F-35 stealth fighter jets to Turkey.
"Israel worked behind the scenes to ensure the United States blocked the sale of its F-35 stealth fighter jets to Turkey as part of its efforts to preserve its military qualitative edge in the region," The Times of Israel revealed Thursday, citing a prior Israeli Channel 12 report.
"Israel in recent months lobbied Washington to drop Ankara from the F-35 program after President Recep Tayyip Erdogan went ahead with a purchase of a Russian-made missile defense system that would give Turkey advanced air capabilities," the report continued.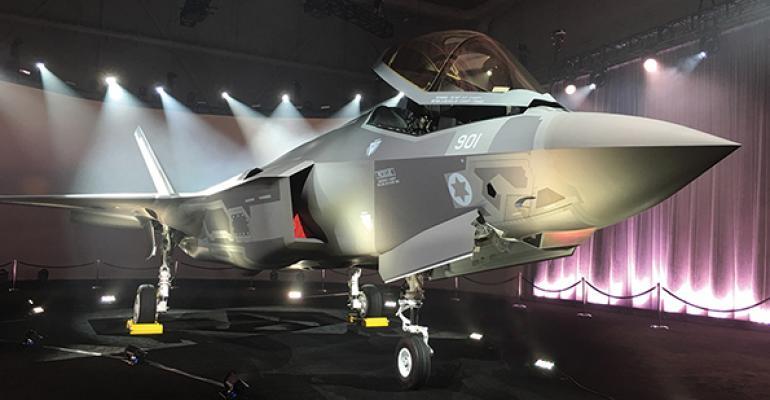 Though neither US nor Israeli officials have commented on the alleged lobbying campaign, it's consistent with the fact that Israel has seen growing Russian-Turkish defense ties as a significant threat to both its anti-Iran policy and actions in Syria. And further, Ankara and Tel Aviv have a long history of clashing over Palestinian related issues. 
Last month the White House announced Turkey has been effectively booted from the F-35 program for procuring Russia's S-400 anti-air defense system, further entrenching Moscow's growing influence and security arc in the Middle East. 
Crucially, both Israel and Turkey were set to be the only countries outside the United States which possessed the advanced Lockheed-made fighter. But it appears Israel did its best to ensure it'd be the only one, as The Times of Israel noted:
Israel has agreed to purchase at least 50 F-35 fighter jets from the US defense contractor Lockheed Martin. So far, 16 aircraft have been delivered, and the remaining planes are slated to arrive batches of twos and threes until 2024.

Israel is the second country after the US to receive the F-35 from Lockheed Martin and one of the few allowed to modify the state-of-the-art aircraft, known in Israel as the Adir.
Compare this to the more than 100 Turkey was slated to receive at around $1.4 billion before the program was halted. 
The White House has long been on record as saying the American fighter jet program "cannot coexist with a Russian intelligence collection platform that will be used to learn about its advanced capabilities."
Aside from the more pressing issues of both Russian and Iranian entrenchment in Syria, and growing Russia-Turkey defense ties, Israel and Turkey also stand on opposite sides of the Kurdish question.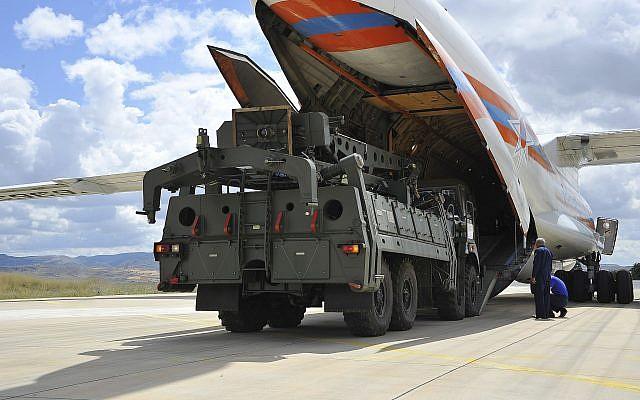 While President Erdogan has lately reiterated plans to crush "outlawed" armed Kurdish groups in Syria and Iraq, Israeli military and intelligence has over the past couple of years been rumored to be active in training and supporting these very groups alongside its US ally. 
All of this and more translates to Tel Aviv viewing Turkey's large-scale integration into the F-35 stealth program as a serious long term threat to its security interests in the region. 
---
This post has been republished with permission from a publicly-available RSS feed found on Zero Hedge. The views expressed by the original author(s) do not necessarily reflect the opinions or views of The Libertarian Hub, its owners or administrators. Any images included in the original article belong to and are the sole responsibility of the original author/website. The Libertarian Hub makes no claims of ownership of any imported photos/images and shall not be held liable for any unintended copyright infringement. Submit a DCMA takedown request.