Jeffrey Epstein's Weird Blue-Striped 'Temple' Completely Different From Approved Blueprints
A strange cube-shaped building sitting on Jeffrey Epstein's infamous 'pedophile island' differed significantly from blueprints which were submitted to the Department of Planning and Natural Resources, according to NBC News, which has seen the plans.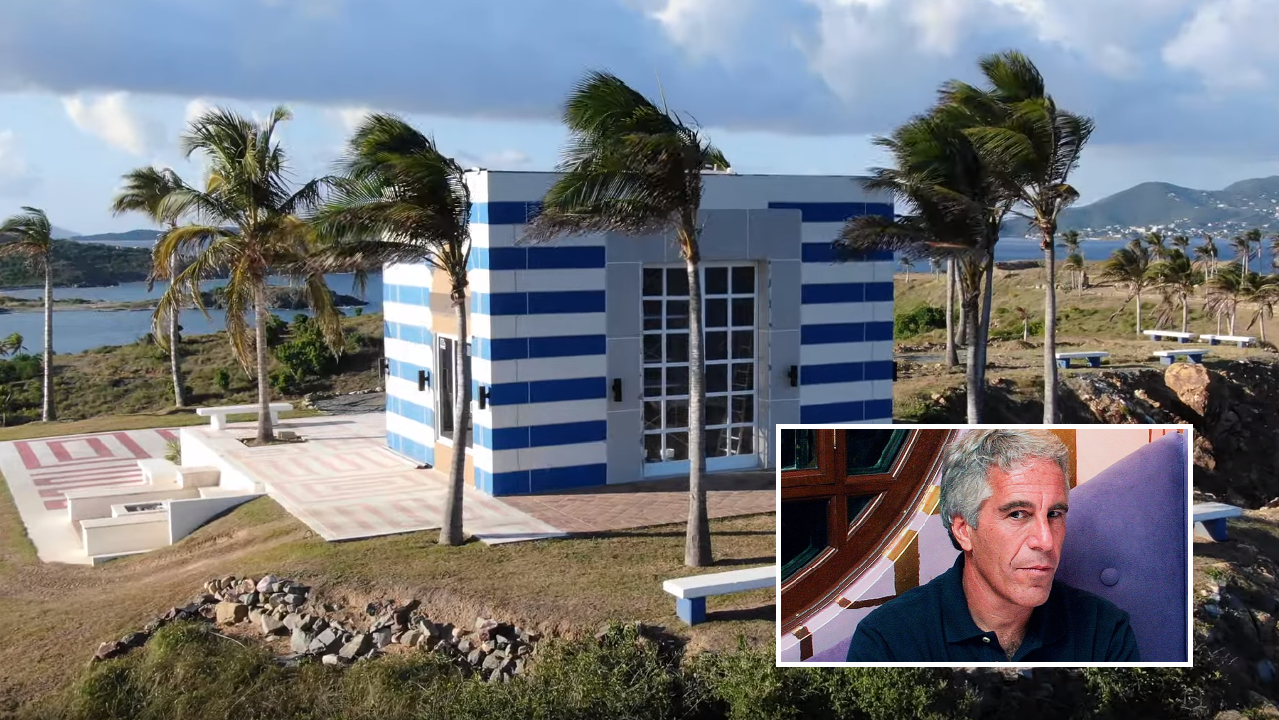 The building, shaped like a giant box and initially topped with a gold dome, has fueled rampant speculation and online conspiracy theories.

Drawings supplied by Epstein's architects to the U.S. Virgin Islands agency that oversees coastal development show that it was designed to be a haven for music: an octagonal 3,500-square-foot pavilion housing a grand piano. –NBC News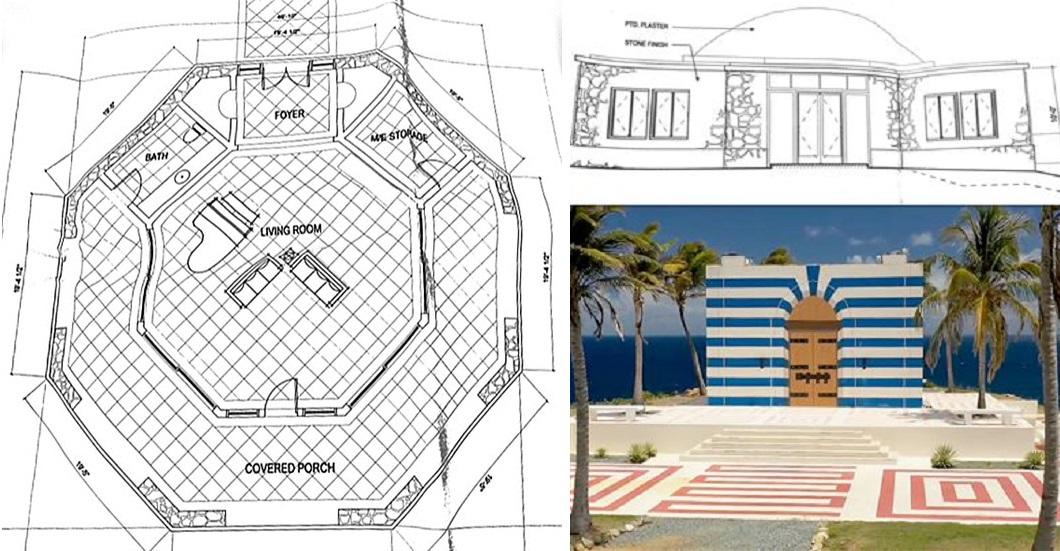 Epstein's 'haven for music' was recently seen with what appears to be a stack of mattresses on the floor while it undergoes renovations.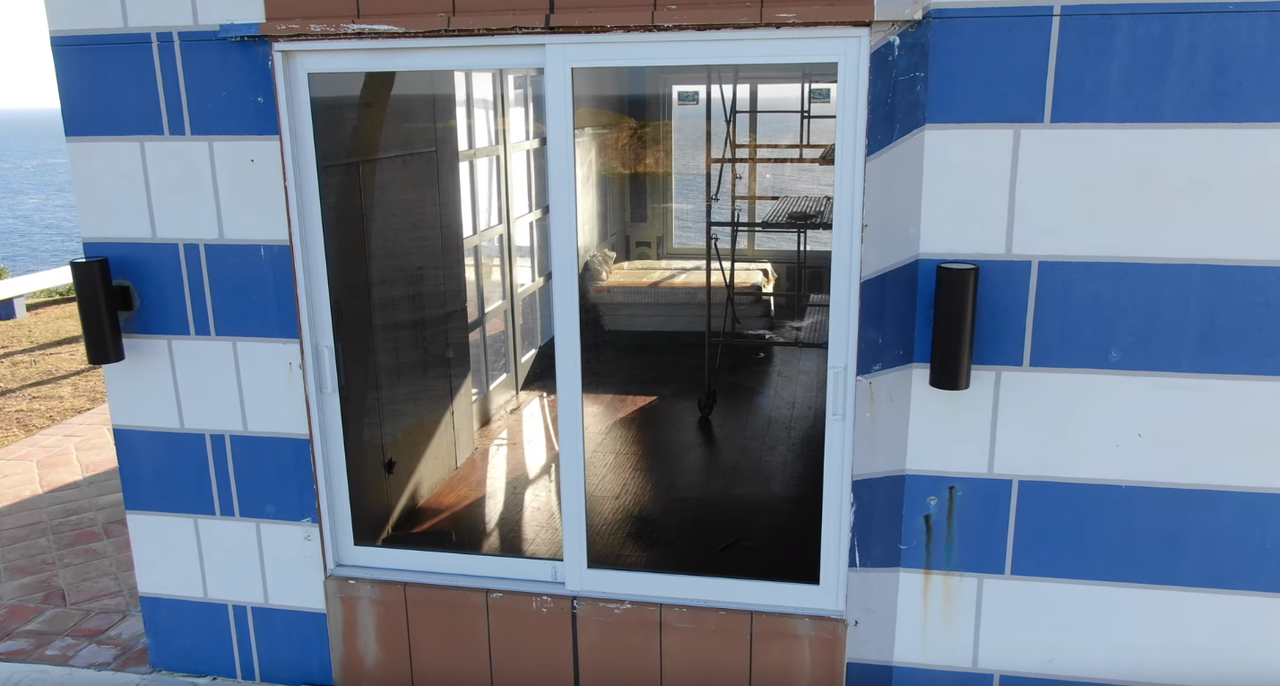 "The major difference seems to be in the shape of the building itself," said one astute Department of Planning and Natural Resources employee, Marlon Hibbert, adding "In the link you provided the building looks rectangular and in the drawings it looked octagonal." 
The blue-striped structure sits on a lookout point on the southeastern edge of Little St. James island, which Epstein purchased in 1998 for $7.95 million. The building is surrounded by an expansive terrace painted bright white with red shapes. Locals say the structure's gold dome was blown away during Hurricane Maria in 2017.

Records viewed by NBC News show that the building was among proposed new construction that raised alarm inside the Department of Planning and Natural Resources. In March 2011, a top official sent a letter to Epstein's attorney expressing concern over development on the island.

A few months earlier, Epstein's lawyer, Maria Tankenson Hodge, had submitted a request to add a 3,000-square-foot spa to a permit application that included the music pavilion, a pool and a 2,000-square-foot cabana with a coral stone deck, living space and rest room. That portion of the island already housed a gym, tiki hut, nature observation cabana and dive pavilion, according to the documents. –NBC News
"Rest room" indeed. 
[youtube https://www.youtube.com/watch?v=9azNq8BXBmU?start=178]
The 66-year-old Epstein faces 45 years in prison on charges of sex trafficking minors as young as 14 years old.
---
This post has been republished with permission from a publicly-available RSS feed found on Zero Hedge. The views expressed by the original author(s) do not necessarily reflect the opinions or views of The Libertarian Hub, its owners or administrators. Any images included in the original article belong to and are the sole responsibility of the original author/website. The Libertarian Hub makes no claims of ownership of any imported photos/images and shall not be held liable for any unintended copyright infringement. Submit a DCMA takedown request.