Prompted By Environmental Outrage, Coca-Cola Is Now Canning Its Dasani Water
It feels like it wasn't even that long ago that the plastic industry was lobbying beverage makers to switch to plastic, hilariously claiming that glass bottles were "dangerous" because they were at risk of exploding. In the decades since then, PET plastic has become the industry standard across the board for many soft drink and beverage manufacturers. 
But now, it looks as though we may be coming full circle once again. Coca-Cola has announced that it is putting its Dasani water brand into aluminum cans as a result of the beverage industry facing pressure to reduce its use of plastic, according to Bloomberg.
Coke will start selling canned water in the US Northeast next month and the company has plans to expand the product to the rest of the country in 2020. The announcement comes after Pepsi also said it would experiment with selling its mainstream water brand, Aquafina, in cans at restaurants and stadiums.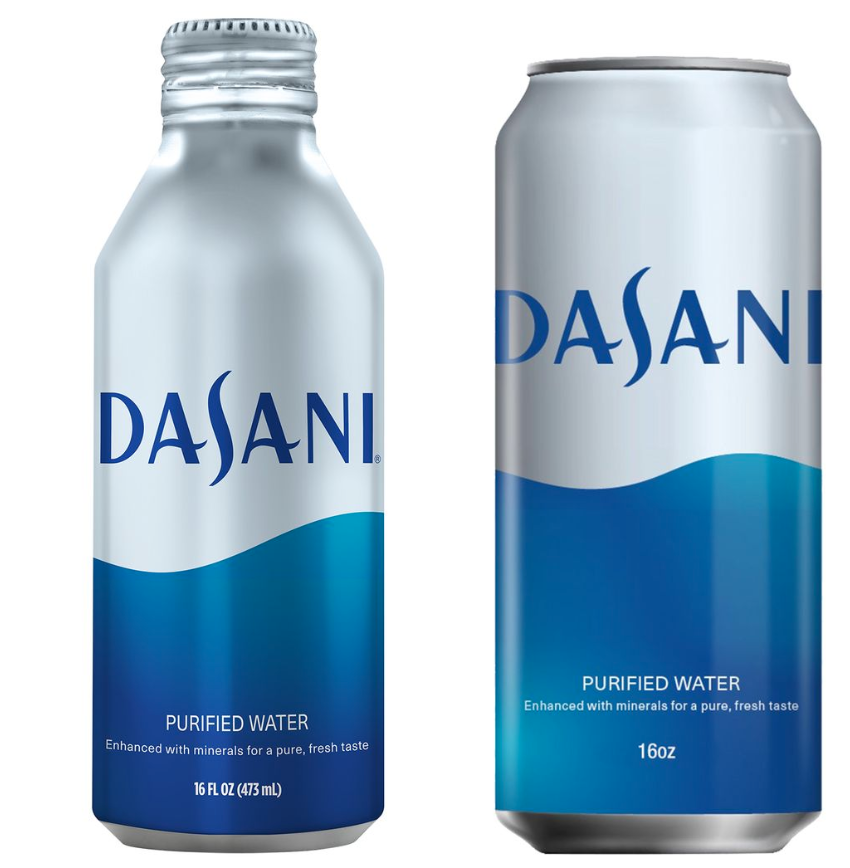 Coke and Pepsi are just two of the major beverage companies that are under pressure to be more environmentally friendly, including boosting recycling and cutting down on waste plastic. Aluminum cans generally have more recyclable material and recycled materials than plastic. They are also less likely to float away into the ocean.
Dasani and Aquafina are the two top bottled water brands in the US, with combined sales of more than $2 billion.
Coca-Cola is also working on designing a hybrid bottle, with half of its materials from a combination of plants and recycled plastic. The company is also trying to cut down on the weight of its bottles to try to use less material.
Coca-Cola is trying to work to meet its pledge to boost the use of recycled materials by 2030. The company's brand director, Lauren King, said the efforts will eventually also help boost profit. "Overall this is good for our bottom line," she said.
---
This post has been republished with permission from a publicly-available RSS feed found on Zero Hedge. The views expressed by the original author(s) do not necessarily reflect the opinions or views of The Libertarian Hub, its owners or administrators. Any images included in the original article belong to and are the sole responsibility of the original author/website. The Libertarian Hub makes no claims of ownership of any imported photos/images and shall not be held liable for any unintended copyright infringement. Submit a DCMA takedown request.