Hong Kong's "Gravity Defying" Property Market Can't Stay Afloat Forever
Hong Kong's "Gravity Defying" Property Market Can't Stay Afloat Forever
Despite its initial resilience to an increasingly aggressive protest movement, Hong Kong's housing market – previously one of the most unaffordable residential markets in the world – has started to weaken.
But in a story published on Tuesday, WSJ compared the HK housing market to the cartoon villian Wile E. Coyote. While pursuing the Road Runner, sometimes the coyote finds himself running on air, a realization that typically precipitates a steep fall.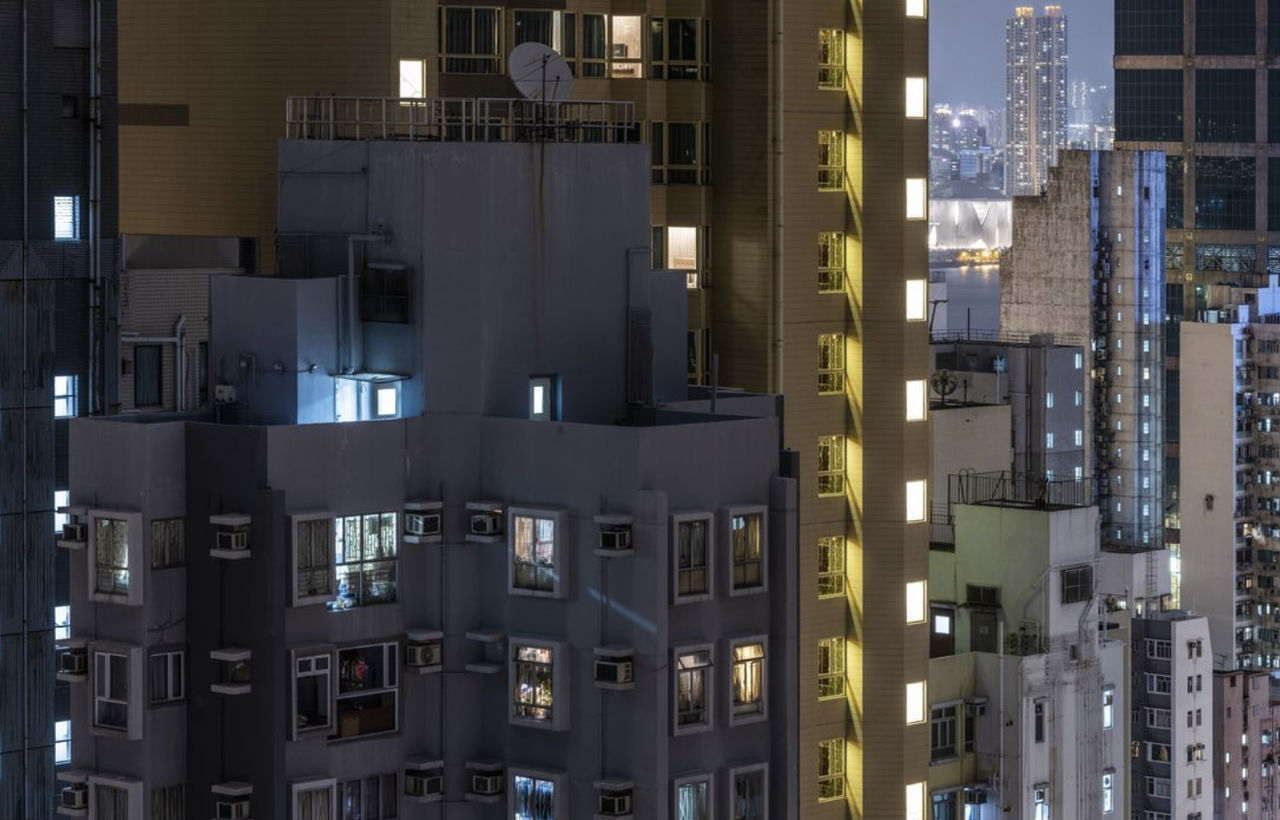 If the protests don't end soon, Hong Kong's "gravity defying" real-estate market could experience something similar; both residential and commercial markets could be on the cusp of a seriously brutal contraction.
According to recent data, Hong Kong's economy is in serious trouble. For the first time in a decade, the Special Administrative Region is in a recession. Business activity declined at the fastest pace in at least two decades in October.
But while the Hong Kong economy recorded its worst performance to date last month, in the real-estate market, transactions – i.e. home sales – actually rose in October (though we'd wager that most of this is simply speculators and investors hoping to take advantage of a slight dip in prices).
Still, HK remains one of – if not the most – unaffordable housing markets.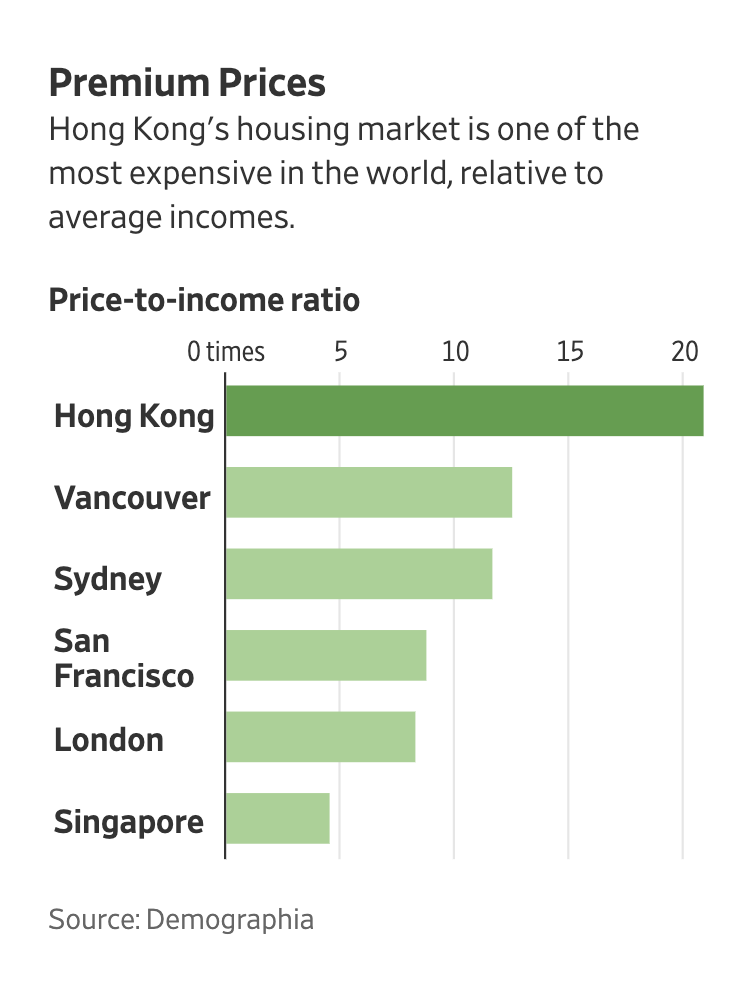 Commercial real-estate has taken a bigger hit. In October, local property agency Midland IC&I recorded only 242 registrations of commercial and industrial businesses, the second-lowest figure since 1996.
Savills, another real-estate agency, found that rents for stores in prime shopping centers around Hong Kong have fallen by more than 15% in the year to September.
HK home prices have more than doubled over the past ten years, and after all of this growth, a dip in property prices might help alleviate some of the economic inequality plaguing Hong Kong.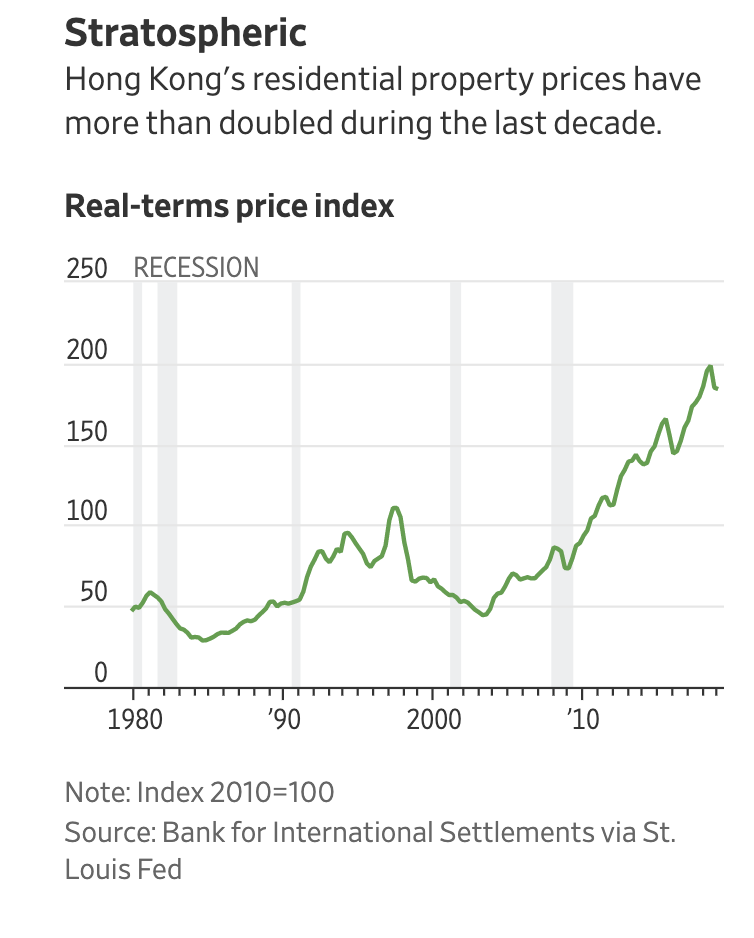 The only problem is that the banks who are on the hook for these mortgages might risk getting saddled with heavy losses. Since few buildings in the commercial real-estate market are owner occupied, falling commercial rents risk the most immediate harm to banks balance sheets. And there's one bank that is the most exposed to Hong Kong, it's UK-based HSBC.
Though residential could do some harm as well.

Tyler Durden

Wed, 11/13/2019 – 22:30
---
This post has been republished with permission from a publicly-available RSS feed found on Zero Hedge. The views expressed by the original author(s) do not necessarily reflect the opinions or views of The Libertarian Hub, its owners or administrators. Any images included in the original article belong to and are the sole responsibility of the original author/website. The Libertarian Hub makes no claims of ownership of any imported photos/images and shall not be held liable for any unintended copyright infringement. Submit a DCMA takedown request.