Fireworks Erupt As Matt Gaetz Goes Off On 'Non-Partisan' Democrat Impeachment Lawyer
Fireworks Erupt As Matt Gaetz Goes Off On 'Non-Partisan' Democrat Impeachment Lawyer
Rep. Matt Gaetz (R-FL) took the Democrats' 'non-partisan' impeachment attorney to task on Monday afternoon in a clip which quickly went viral.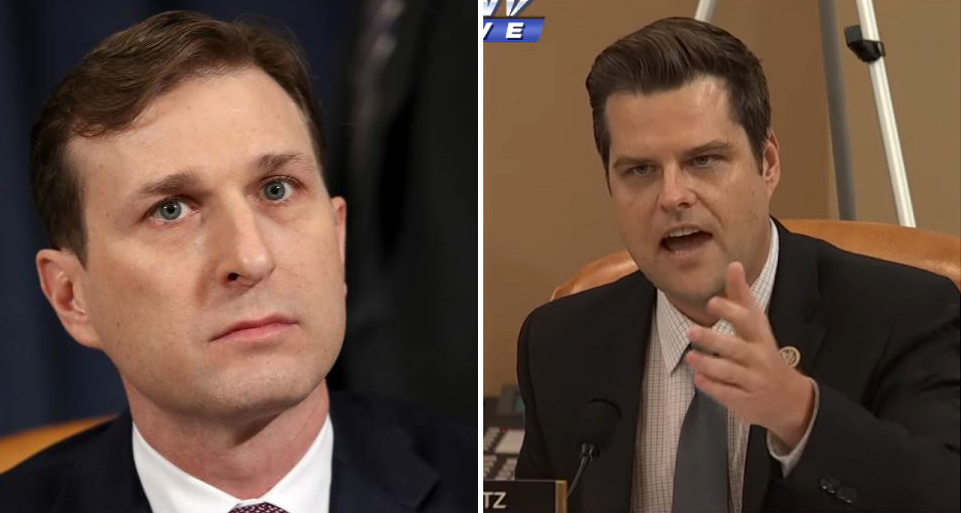 Gaetz first asked GOP impeachment attorney Stephen Castor if he'd ever made political donations, to which he replied "I don't remember any."
The Florida Republican then asked Democratic attorney Daniel Goldman the same question, to which Goldman replied "I do sir."
Gaetz took it from there – saying "matter of fact, you've given tens of thousands of dollars to Democrats, right?"
"Have you given over $100,000?" Gaetz asked. "Do you think if you'd given more money, you might have been able to ask questions – and answer them like Mr. Berke did?" referring to an incident earlier in the day in which House Judiciary Committee attorney Barry Berke was able to directly question Castor – despite him testifying just minutes earlier.
Gaetz then trots out Castor's anti-Trump tweets – asking him if he regrets tweeting "Nothing in the dossier has proved to be false (including your pee tape)" last August, then outlining all the things the dossier got wrong.
Castor was speechless – mostly because Gaetz wouldn't let him get a word in edgewise.
Watch:
[youtube https://www.youtube.com/watch?v=1tZvUE5pZXo?start=64]

Tyler Durden

Mon, 12/09/2019 – 18:40
---
This post has been republished with permission from a publicly-available RSS feed found on Zero Hedge. The views expressed by the original author(s) do not necessarily reflect the opinions or views of The Libertarian Hub, its owners or administrators. Any images included in the original article belong to and are the sole responsibility of the original author/website. The Libertarian Hub makes no claims of ownership of any imported photos/images and shall not be held liable for any unintended copyright infringement. Submit a DCMA takedown request.