Christmas Trees: The Battle Between Pine & Plastic
Christmas Trees: The Battle Between Pine & Plastic
Starting in early December, many U.S. families carry out an annual and important ritual: an outing to find the perfect Christmas tree. Once the most desirable tree is found, it's then lugged home and lavishly decorated while its piney smell wafts through the house.
As nice as that smell is, a real tree has numerous disadvantages such as prickly pines that shed and it eventually needs to be disposed of.
For some families, its just too much hassle and assembling a plastic three that spends most of the year in the basement is the preferred option. It also represents a once-off purchase, another advantage over its real counterpart.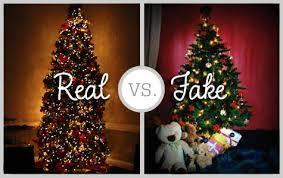 So, with America firmly experiencing prime Christmas tree shopping season, how do sales of real and plastic trees compare?
Interestingly, as Statista's Niall McCarthy notes, while sales of plastic trees have increased noticeably over the past decade, sales of real trees have remained fairly stable according to historic data from the National Christmas Tree Association of America.
You will find more infographics at Statista
32.8 million real trees were sold in the U.S. last year, the highest total since 2013. That's despite the huge increase in people buying fake trees with their sales numbers climbing from 10.9 million in 2012 to 23.6 million in 2018.
There is bad news for fans of real trees this year and that's a supply shortage. During the recession, farmers planted fewer trees and that's now impacting the industry a decade later. Industry workers say that everyone intent on buying a real tree will find one but that prices are going up, something that has the potential to drive more families towards plastic. In 2017, the average price of a real tree was $75 and that went up to $78 in 2018. Meanwhile, the average price of a plastic tree fell from $107 to $104 during the same period.

Tyler Durden

Tue, 12/24/2019 – 22:40
---
This post has been republished with permission from a publicly-available RSS feed found on Zero Hedge. The views expressed by the original author(s) do not necessarily reflect the opinions or views of The Libertarian Hub, its owners or administrators. Any images included in the original article belong to and are the sole responsibility of the original author/website. The Libertarian Hub makes no claims of ownership of any imported photos/images and shall not be held liable for any unintended copyright infringement. Submit a DCMA takedown request.