30-Year Auction Prices At Lowest Yield On Record
30-Year Auction Prices At Lowest Yield On Record
One day after a solid 10Y auction, moments ago the US Treasury closed off the week's coupon issuance with a bang, when it sold $19 billion in 30Y bonds with a bang, thanks to a high yield of 2.061%, which not only stopped through the When Issued 2.068% (the third consecutive stop through), but more importantly, with the yield sliding sharply from last month's 2.341%, it was the lowest 30Y auction yield on record! And because stocks are trading at all time highs, it only makes "sense" that the 30Y should also price at the lowest yield on record.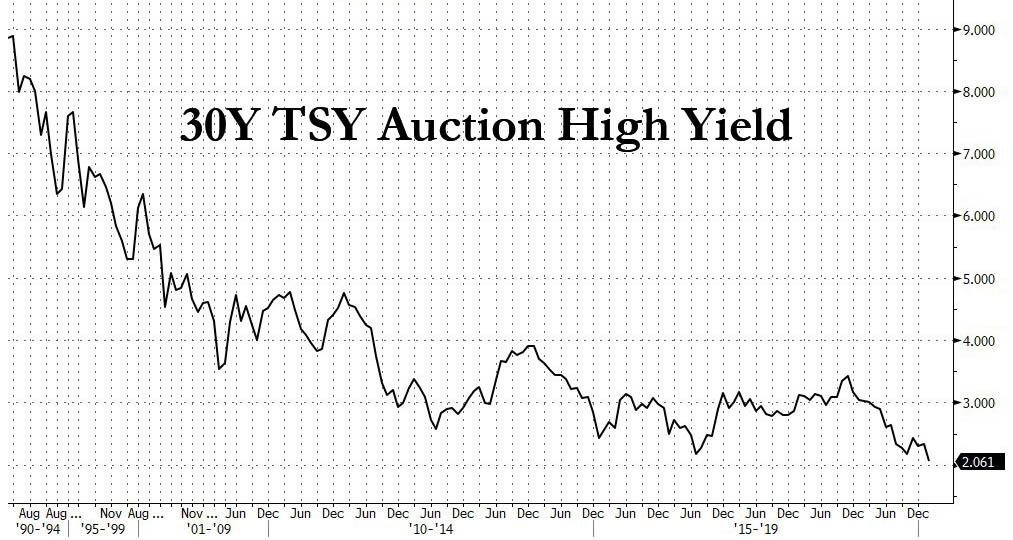 The internals were solid as well, with the Bid to Cover dipping modestly from 2.54 to 2.43, which was still above the 2.32 six auction average. And with Indirect demand fading modestly from 63.0% in January to 61.5%, Directs were allotted 19.4%, leaving Dealers holding 19.1%, modestly below the recent average of 21.8%.
The beast of an auction sent yields across the curve sharply lower, and since we live in a world in which the lower rates slide, the highest stocks rise, we can only assume that as bond yields plumb ever lower record levels, stocks will eventually rise to infinity especially since fundamentals no longer matter.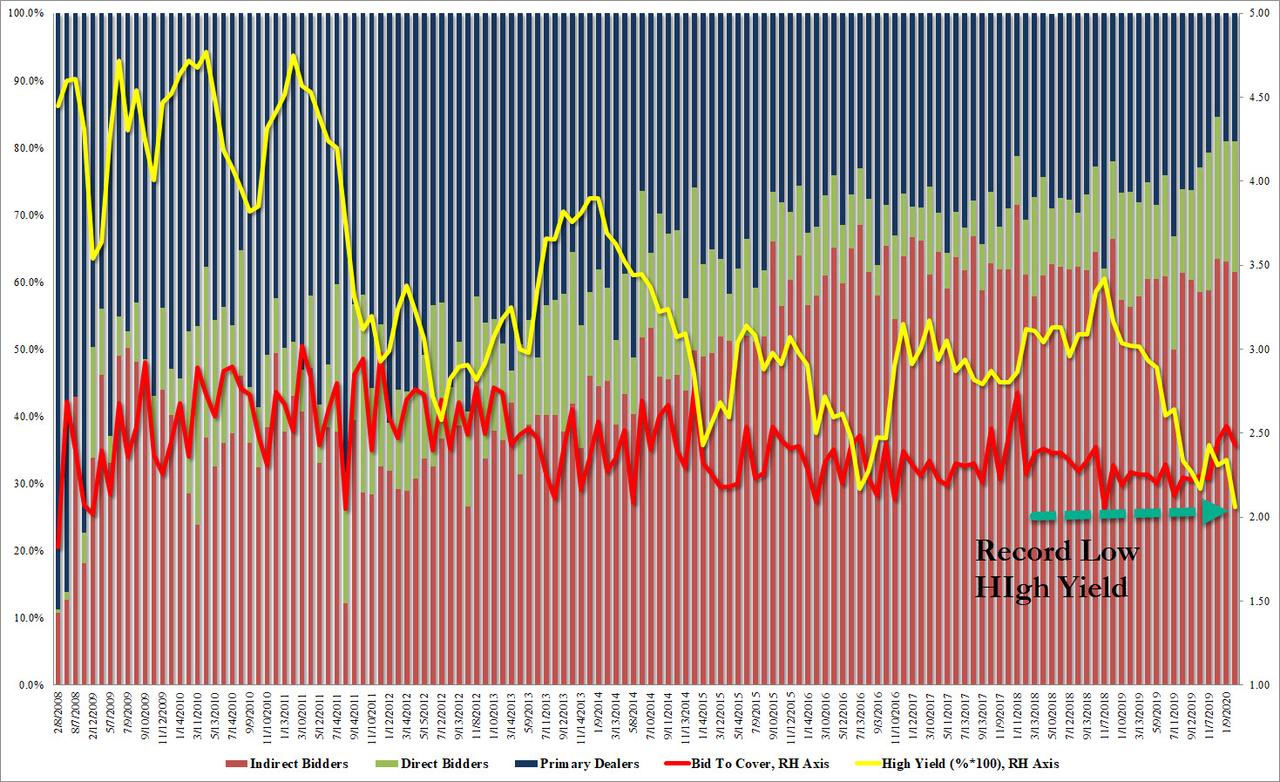 Tyler Durden

Thu, 02/13/2020 – 13:13
---
This post has been republished with permission from a publicly-available RSS feed found on Zero Hedge. The views expressed by the original author(s) do not necessarily reflect the opinions or views of The Libertarian Hub, its owners or administrators. Any images included in the original article belong to and are the sole responsibility of the original author/website. The Libertarian Hub makes no claims of ownership of any imported photos/images and shall not be held liable for any unintended copyright infringement. Submit a DCMA takedown request.