World Suffers 3rd Straight Record Jump In New COVID-19 Cases As US Sees Disturbing Spike In Deaths: Live Updates
World Suffers 3rd Straight Record Jump In New COVID-19 Cases As US Sees Disturbing Spike In Deaths: Live Updates

Tyler Durden

Fri, 07/10/2020 – 08:23
Summary:
World suffers 3rd straight record jump in COVID-19 cases
US sees deaths top 800 for third straight day
US reports 2nd straight record jump
Philippines reports daily record
Ariz Gov orders indoor dining at max 50% capacity
Texas Gov warns outbreak going to get worse, pleads with people to wear masks
* * *
The market's torrid recovery rally has encountered some more resistance this week as a massive retail-driven market bubble in China and a resurgence of US deaths linked to COVID-19 (most of which are occurring in the Sun Belt) has stoked fears that we might have finally arrived at the top of another down-slope as the reality of massively inflated valuations accompanied by the inevitable return to lockdown, as the deaths that former FDA head Scott Gottlieb has warned about during his morning appearances on CNBC finally begin to emerge.
Investors appeared to focus on the number of deaths reported on Thursday, which eclipsed 800 for the third day in a row, pushing the 7-day average to levels that we haven't seen since early June.
According to Reuters, the US reported 60,565 new COVID-19 cases on Thursday, a record-breaking tally for the second day in a row. There was, as usual, some disagreement on the numbers, as AFP tweeted that the record sum reported yesterday was higher than 65,000, citing Johns Hopkins data.
Globally, we saw 227,038 new cases yesterday, the third consecutive record.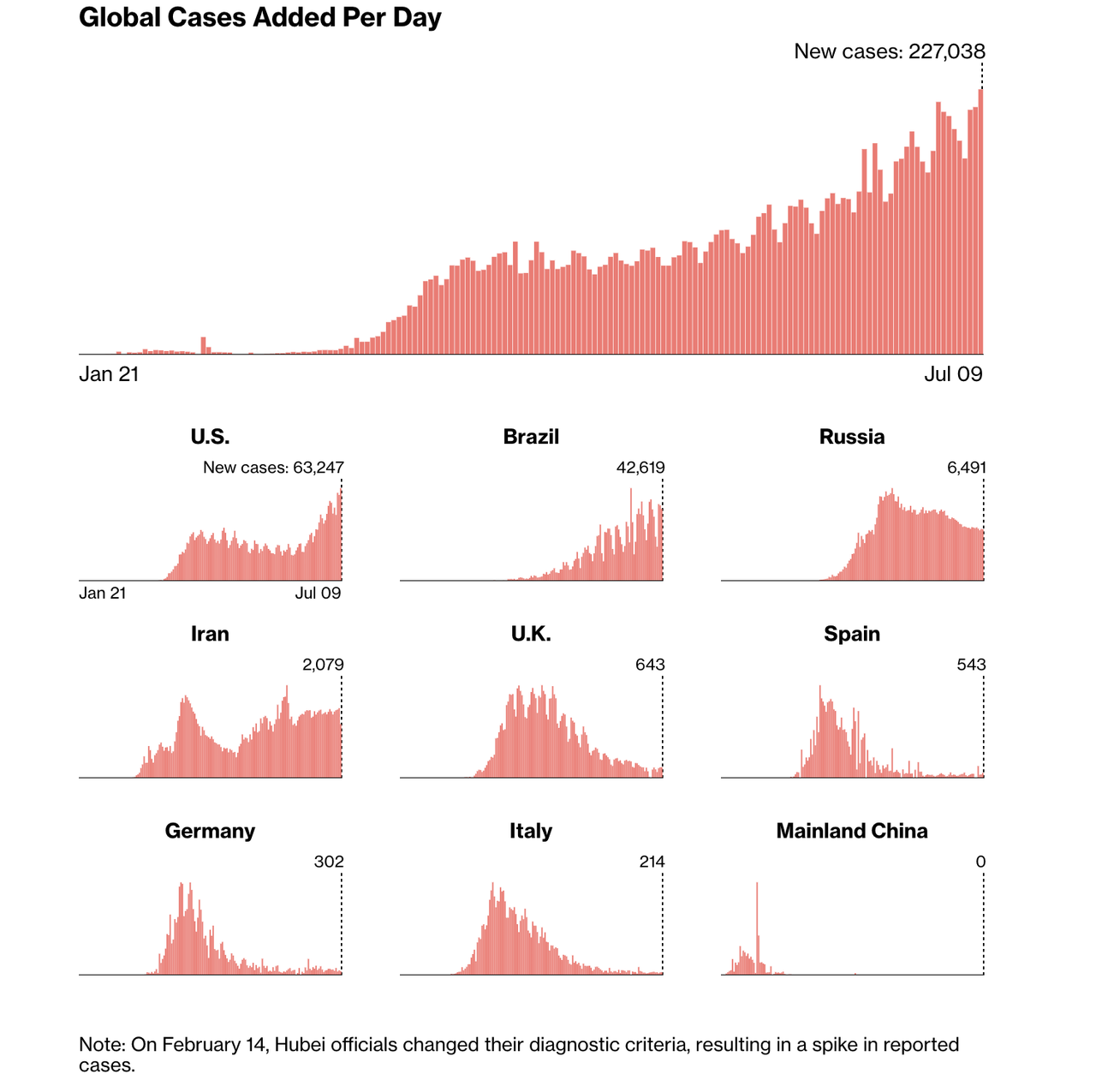 Those numbers were mostly driven by the "Big 4" states – Texas, Florida, California, Arizona – as Florida reported a record 120 deaths, as we reported yesterday, and California had 136 new deaths, just below the record sum it reported the day before, according to the tally. Texas reported a record number of new cases north of 10k.

But almost equally as depressing are the multiplying signs that the outbreak is spreading to other states in the Midwest and South which haven't seen the level of spread as the most troubled Sun Belt states.
Even outside the nation's three most populous states, cases are rising. Alabama, Montana and Wisconsin saw their biggest single-day increases yet on Thursday. Viral spread is climbing in 41 out of 50 states, according to a Reuters analysis of data collected over the past 2 weeks.
As Bloomberg reported, the Sun Belt states are seeing their highest levels of deaths yet (though most are nowhere near the mortality rates seen in New York earlier this year). Still, the virus is overrunning hospitals and exhausting supplies.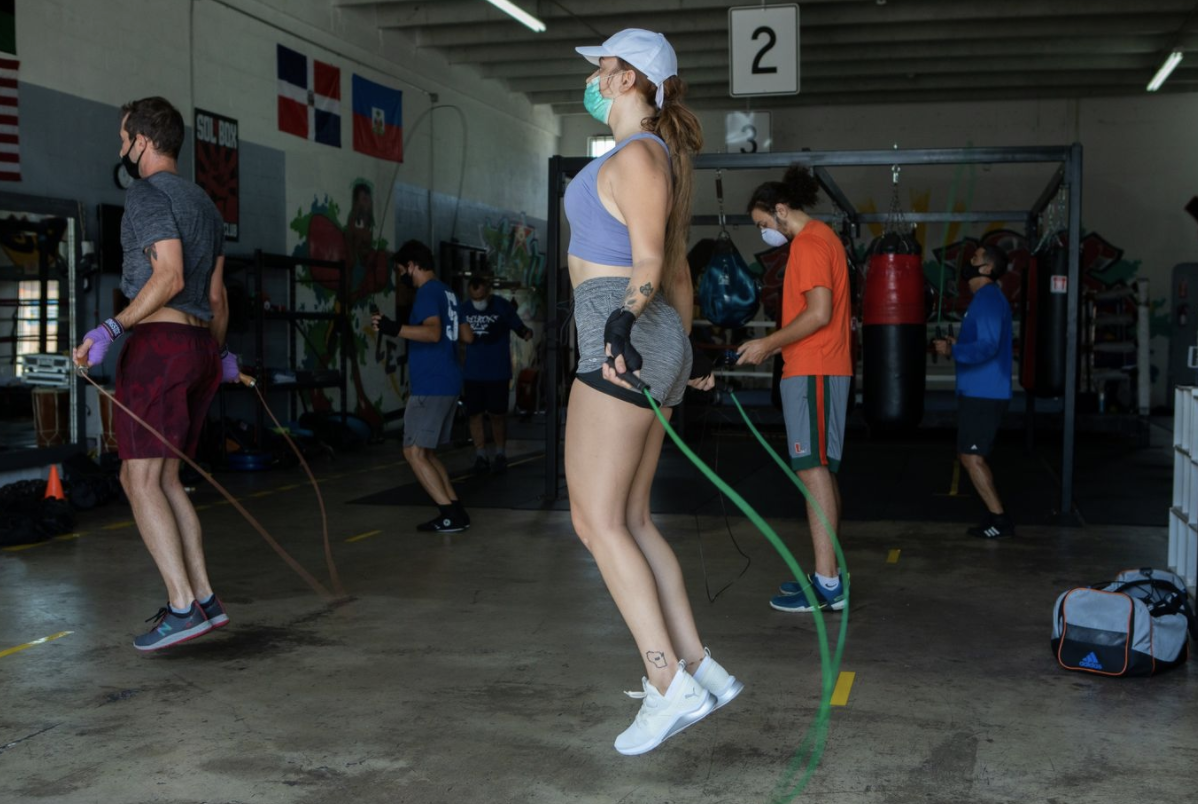 Yesterday, AZ Gov Doug Ducey announced measures including increasing testing capacity (testing across the country has continued to expand, though in many sun belt states, it hasn't been nearly fast enough to prevent hours-long lines) and limiting dine-in capacity to 50%.
In Mississippi, where many lawmakers are resisting wearing masks, 26 of them tested positive, including the leaders of both legislative chambers.
"We're not in a good situation. That may be a little too gentle. Probably what I really think is not fit to print," said Jaline Gerardin, an expert in disease modeling and an assistant professor of preventive medicine in epidemiology at Northwestern University Feinberg School of Medicine in Chicago. "I'm very worried."
Ariz. has seen a 50% jump in the number of new cases reported daily over the last three weeks. Governor Ducey said Thursday: "We have had a brutal June."
Meanwhile, more Republican governors are pleading with the public to take steps like wearing masks when in public. In Kentucky, which is now reporting at least 200 or so new cases a day, Gov Andy Beshear said he would order mask-wearing statewide beginning 5pmET.
Of course, the US isn't the only country struggling with a disturbing resurgence. In Asia, Tokyo, Hong Kong, the Philippines (which reported another single day record of new cases earlier on Friday) and Indonesia are all struggling with new clusters (or outbreaks that never really went away).
Just look at those curves (source: BBG):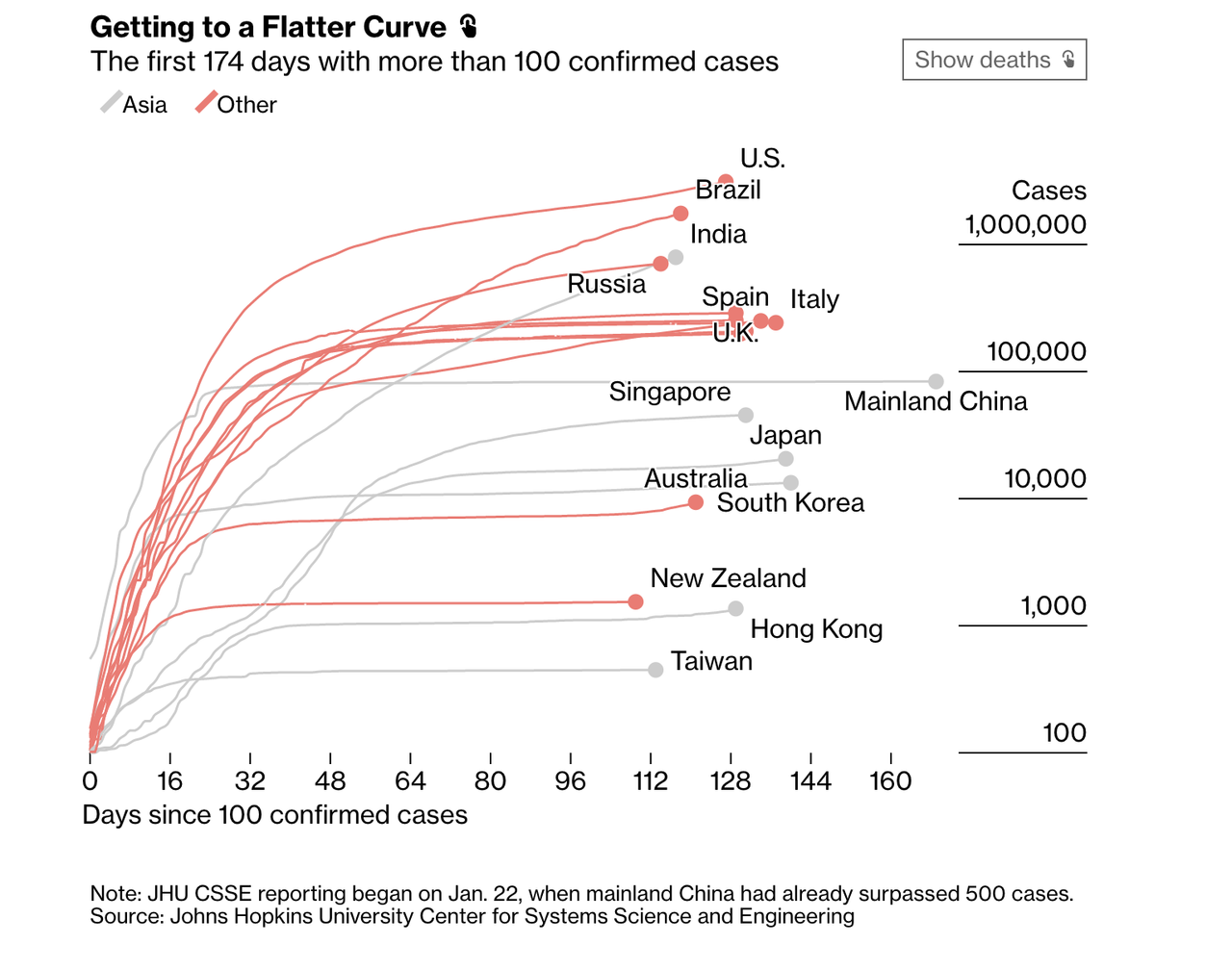 ---
This post has been republished with permission from a publicly-available RSS feed found on Zero Hedge. The views expressed by the original author(s) do not necessarily reflect the opinions or views of The Libertarian Hub, its owners or administrators. Any images included in the original article belong to and are the sole responsibility of the original author/website. The Libertarian Hub makes no claims of ownership of any imported photos/images and shall not be held liable for any unintended copyright infringement. Submit a DCMA takedown request.