Greece Imposes New Restrictions After Reporting Record COVID-19 Jump: Live Updates
Greece Imposes New Restrictions After Reporting Record COVID-19 Jump: Live Updates

Tyler Durden

Wed, 08/19/2020 – 09:45
Global COVID-19 cases have passed more than 22 million, with the US and Brazil still leading with the most cases globally. Here's a quick breakdown of the countries and numbers.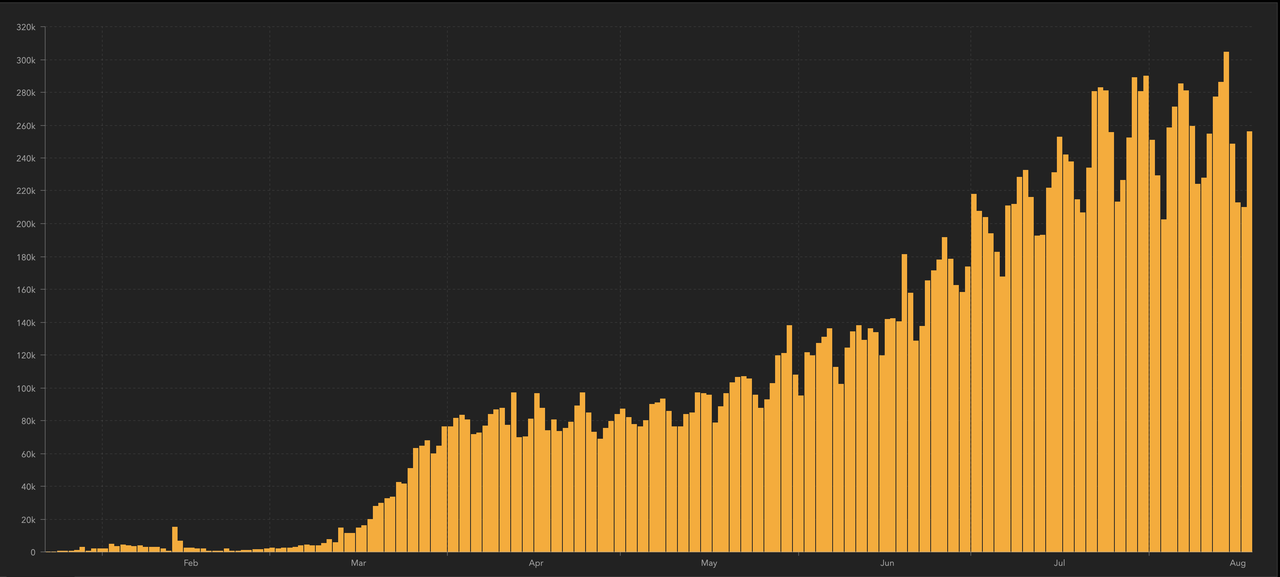 Coronavirus cases:
US – 5,481,557
Brazil – 3,407,354
India – 2,702,742
Russia – 930,276
South Africa – 592,144
Coronavirus deaths:
US – 171,687
Brazil – 109,888
Mexico – 57,023
India – 51,797
UK – 41,466
Meanwhile, global deaths are nearing 800,000, with 781,756 deaths total. A trend of slowing cases has emerged in recent days, but it's still unclear whether it will hold.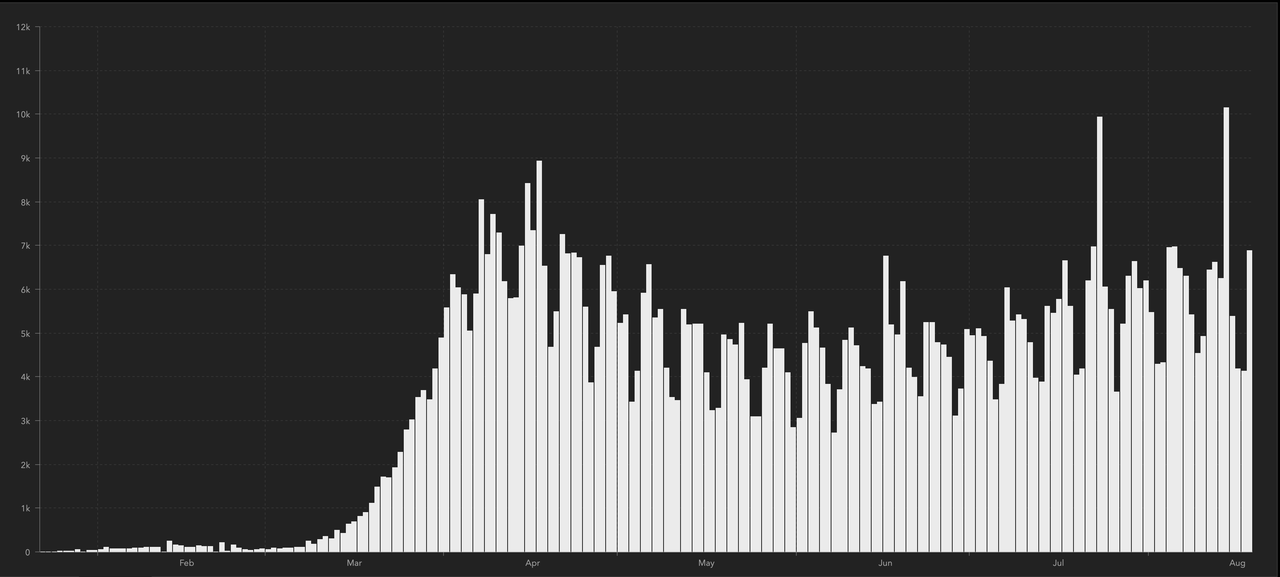 On Tuesday, signs of resurgence continued to appear in Europe and Asia, as the world's biggest outbreaks in the US, Brazil and India have continued to slow, and it looks like we're headed for a similar trend on Wednesday.
First, Iran surpassed 20,000 confirmed deaths on Wednesday, according to its health ministry. It's the highest death toll for any Middle Eastern country. The milestone comes as Iran moves ahead with university entrance exams for more than one million students. Nearby, the UAE, fresh off its landmark deal with Israel, reported a resurgence, reporting 435 new infections on Wednesday, the biggest number in more than a month.
After reporting another alarmingly high number yesterday, South Korea returned with an even bigger number on Wednesday, counting 297 new coronavirus cases, the highest daily tally since March.
As Norway and Denmark ponder reopening their borders to neighboring Swedes, Nordic neighbor Finland has removed most EU countries from its "green travel list," effectively imposing "Europe's toughest" border restrictions, with only a handful of arrivals from a small number of states now allowed to enter the country without any restrictions.
Only people coming from Italy, Hungary, Slovakia, Estonia and Lithuania will now be allowed into Finland without proving they have a valid reason for travel. They must also self-isolate for 2 weeks. Arrivals from a number of non-EU countries including Georgia, Rwanda and South Korea will continue to be freely permitted when the new measures take effect on Monday. Hong Kong recorded the lowest number of new coronavirus infections since its latest outbreak started last month.
Since June, the government has said it will allow arrivals from countries with fewer than eight new coronavirus cases per 100,000 population in the last two weeks, although ministers have now made exceptions for some countries with fewer than 10.
China and the US are beginning to ease restrictions on transnational flights, with the US Department of Transportation saying it would allow the four Chinese passenger airlines currently flying to the US to double flights to eight weekly round-trips, as China simultaneously agrees to allow US carriers to double their flights to China.
In today's dose of vaccine news, Brazil's health regulator has approved final-stage trials for J&J's vaccine candidate,  the fourth to win approval for testing in the country.
After reporting a record jump in new cases on Wednesday morning, Greece ordered citizens to wear masks both indoors and outdoors on the island of Mykonos and in the northern region of Chalkidiki, two of the country's biggest hotspots. The authorities also decided to suspend any kind of events and prohibit gatherings of more than nine people in both areas, which are popular with tourists. The measures come after Greece reported 269 new COVID-19 cases on Tuesday, a record single-day spike since the beginning of the pandemic.
---
This post has been republished with permission from a publicly-available RSS feed found on Zero Hedge. The views expressed by the original author(s) do not necessarily reflect the opinions or views of The Libertarian Hub, its owners or administrators. Any images included in the original article belong to and are the sole responsibility of the original author/website. The Libertarian Hub makes no claims of ownership of any imported photos/images and shall not be held liable for any unintended copyright infringement. Submit a DCMA takedown request.