Florida Positivity Rate Holds Below 10%, NY COVID-19 Hospitalizations Below 500: Live Updates
Florida Positivity Rate Holds Below 10%, NY COVID-19 Hospitalizations Below 500: Live Updates

Tyler Durden

Fri, 08/21/2020 – 11:24
Summary:
Florida hospitalizations fall dramatically
NY hospitalizations drop below 500
Lebanon revives lockdown
India nears 3 million cases
Russia nears 1 million
Germany sees 1k+ new cases for 4th day
Hong Kong rolls out mandatory testing
Argentina outbreak worsens
Brazil outbreak slows
* * *
Update (1055ET): After California saw hospitalizations decline sharply yesterday, Florida continued to show that the US coronavirus outbreak is indeed rolling over after the state saw hospitalizations fall again on Friday, even as case crept higher for a 4th day.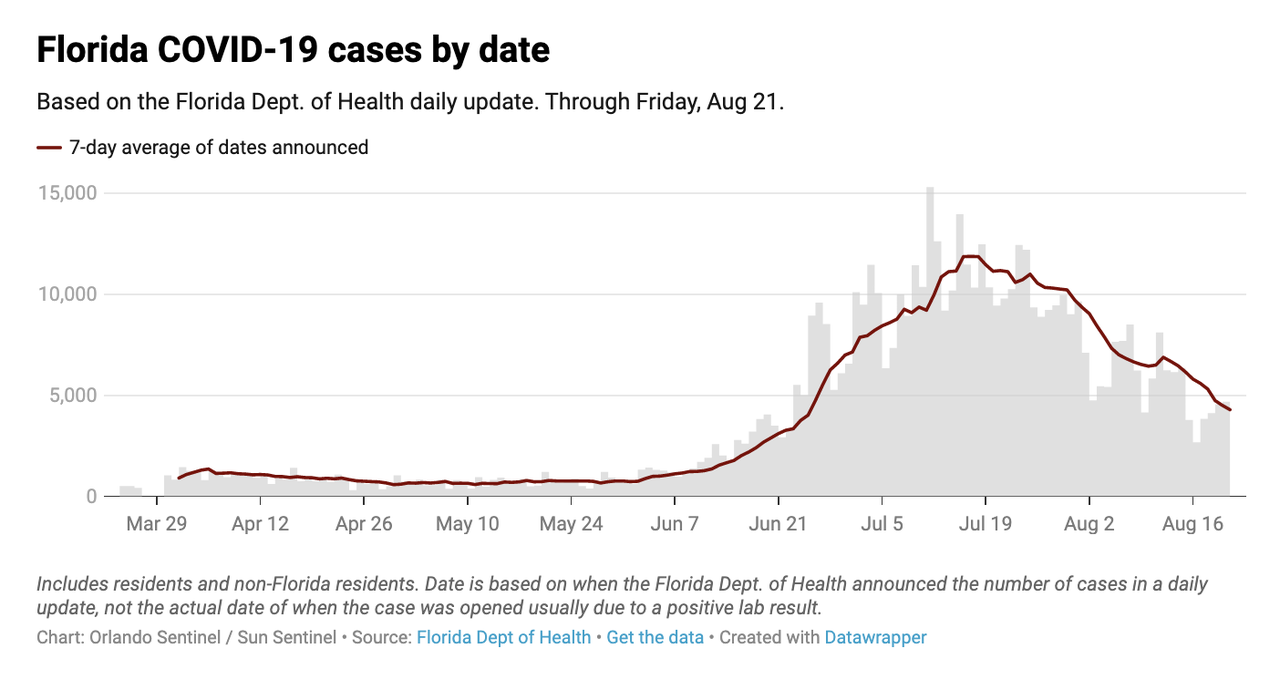 The Florida Department of Health reported another 4,684 cases on Friday, bringing the statewide total to 593,286. Another 119 more deaths were reported, bringing the total to 10,168. The state reported that 4,958 patients are currently hospitalized, dipping below 5,000.
Meanwhile, the state's positivity rate was under 10% for the second day in a row.
On Friday, New York reported a record number of COVID-19 tests, and the lowest hospitalizations since March 16, Governor Andrew Cuomo announced. 98,880 test results were reported, beating the previous high of 88,668. Hospitalizations dropped below 500 for the first time, to 490, Cuomo said. There were three Covid-19 deaths in the state and none reported in New York City.
Nothing says #NewYorkTough better than today's numbers:

Lowest hospitalizations since March 16th.

14th straight day of an infection rate below 1.0%.

Keep it up, New York. https://t.co/38SfTcntk8

— Andrew Cuomo (@NYGovCuomo) August 21, 2020
* * *
Lebanon – or rather, what's left of Lebanon following this month's horrifying explosion – has imposed a new 'partial' lockdown and an overnight curfew to try and battle COVID-19 as the country's creaky health-care system is overrun by the confluence of the virus and the lingering aftermath of the blast.
The new measures, announced by the interior ministry, come into effect on Friday and will last for two weeks. The restrictions would not affect the clean-up and aid effort following the deadly blast in the capital that killed at least 180 people and pushed the government to resign.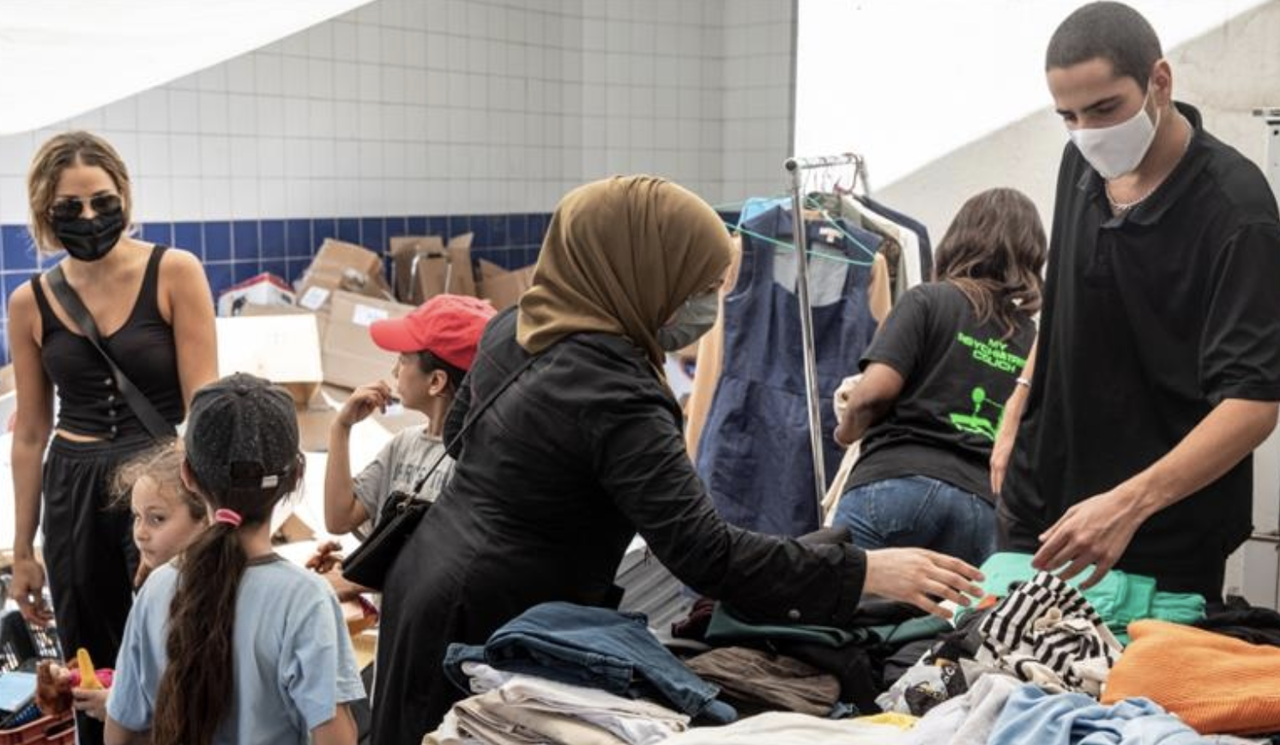 According to Al Jazeera, all markets, malls, gyms and pools, among other private businesses, have been ordered shut during the lockdown. Restaurants are restricted to delivery with curtailed operating hours. All social gatherings have also been banned.
The curfew will extend from 6 pm local time to 6 am local time, exempting workers in the medical and food sectors, as well as the army, diplomats and journalists.
Somehow, Beirut's airport will remain open, with travelers having to take a polymerase chain reaction test before boarding.
The country reported 605 new cases and four deaths on Thursday, taking its total caseload to 10,952 with 113 related deaths.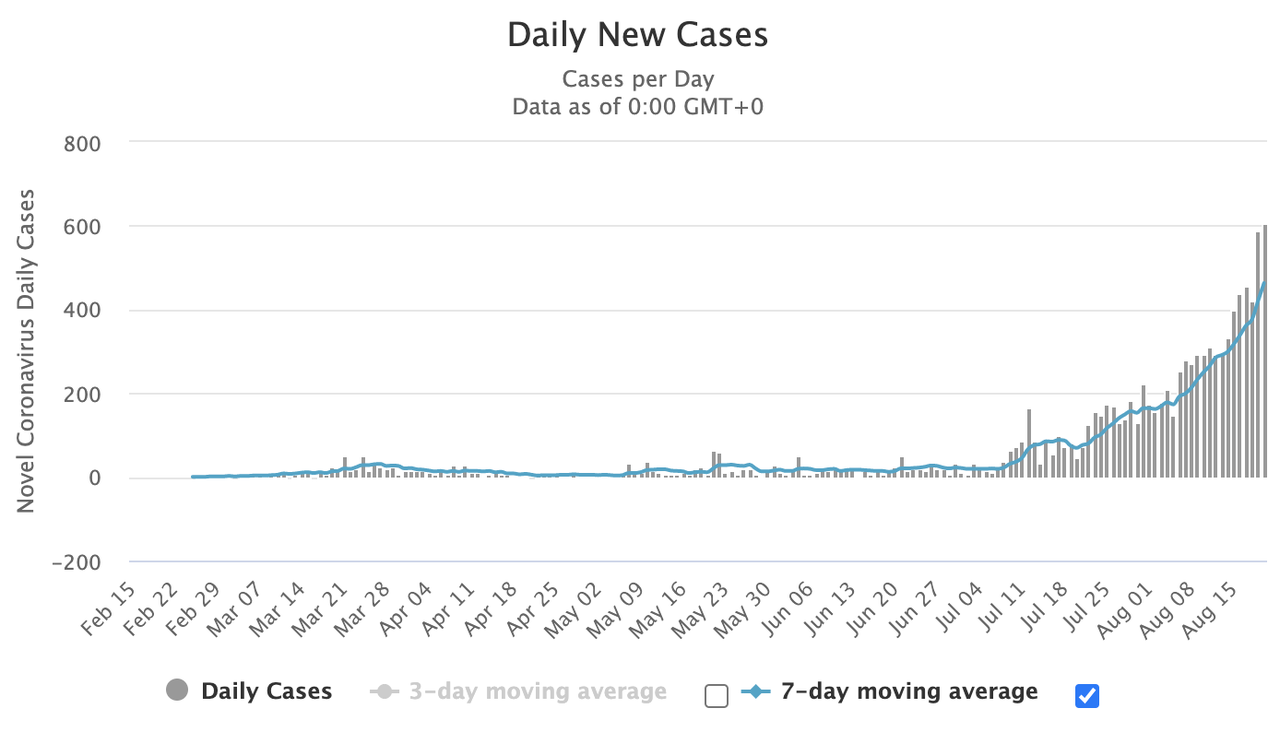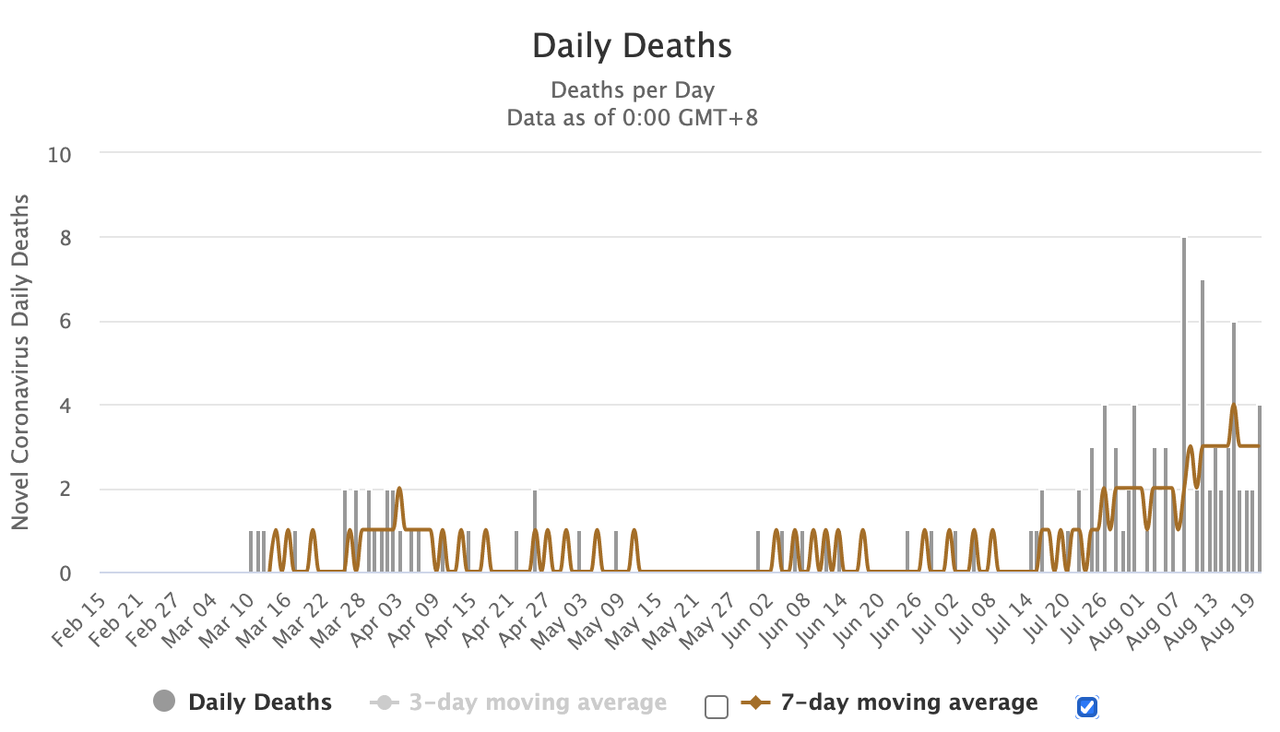 Moving on to the worst-hit countries, India has moved extremely close to the three million mark for coronavirus cases, reporting 68,898 new infections in the last 24 hours. This followed a study which we noted yesterday that found that some 30% of New Delhi residents had already been infected with the virus, and now have antibodies.
The total number of cases in the country now stands at 2.9 million, compared with more than 5 million in the US. Furthermore, India reported 983 new deaths on Thursday, bringing the total to 54,849.
India is the worst-hit country in Asia, and third globally behind the US and Brazil.
Russia reported 4,870 new cases, pushing its confirmed national tally to 946,976, just shy of 950k. As Russian scientists become pressed to deliver more vaccine-related 'good news' to prop up public and market confidence, the clinical trial of a Russian COVID-19 vaccine is now expected to be completed in September, according to Interfax, a month earlier than initially expected.
The agency cited Russia's healthcare watchdog as its source for the report. Poland reported 903 new coronavirus cases, yet another daily record. Poland has counted 60,281 cases in all, and 1,938 deaths. Slovakia reported 123 new infections, the largest daily total ever for the landlocked country of 5.4 million.
More than 22.5 million people have been diagnosed with COVID-19 around the world, and more than 14.4 million have recovered. More than 790,500 people have died, according to JHU data.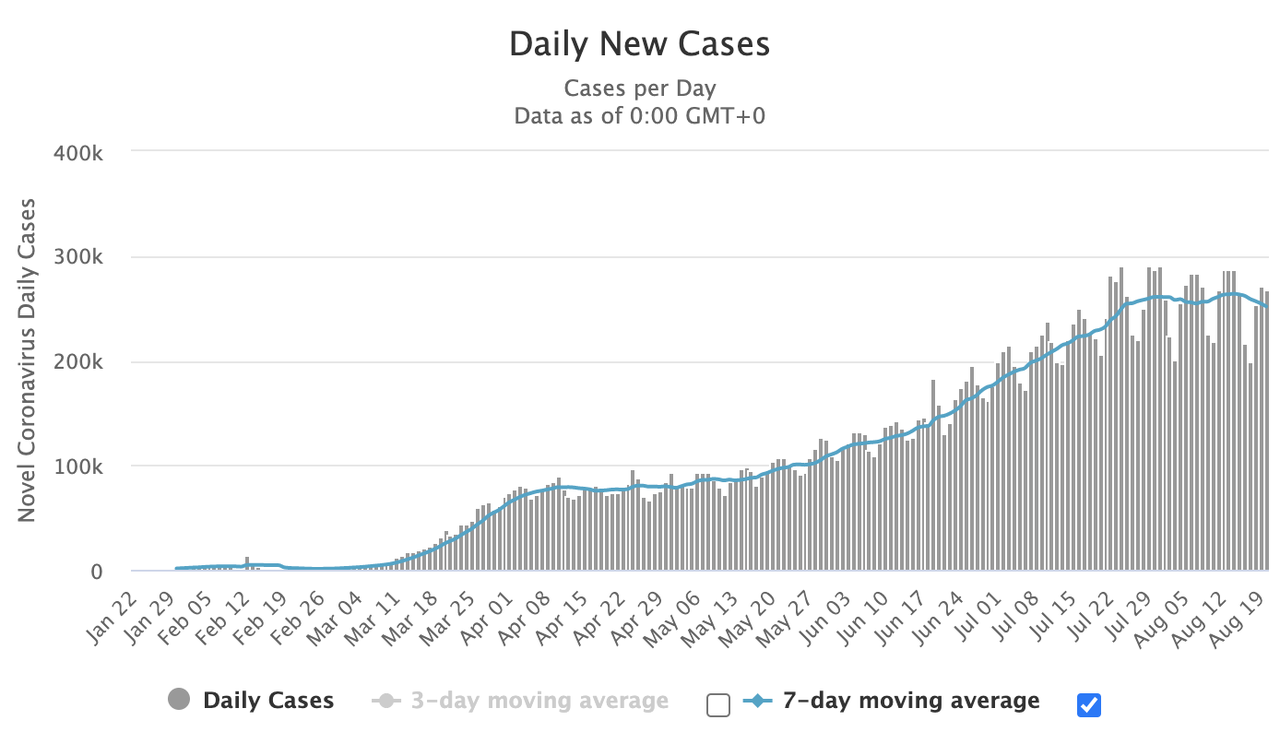 Moving on, as the virus continues to wane in Sweden, the country's leaders said Friday that they plan to ease pandemic rules to allow more spectators to attend cultural and sporting events, so long as they can be organized to prevent the risk of spreading the new virus. In March, Sweden limited public gatherings to 50 people to halt the spread of the virus, effectively preventing theaters, soccer clubs and concerts from being able to bring in revenues.
Elsewhere in Europe, Germany announced 1,586 new cases on Friday, the same number as Thursday, marking a 1,000+ reading for the 4th straight day.
Total cases rose to 231,292, while there were 14 new deaths, bringing the total to 9,263. Like many of its European neighbors, Germany has experienced an uptick in recent weeks that has been blamed on travelers and a rise in "illicit" parties and social gatherings.
In Hong Kong, Chief Executive Carrie Lam said the city is launching a campaign to test its entire population on Sept. 1, in the first such effort attempted outside of mainland China. Aided by Chinese experts and labs, the blitz will last two weeks. Residents will be entitled to one free voluntary test. In South Korea, 324 new cases were reported Friday, higher than the 288 reported a day ago. President Moon Jae-in has called for "strict law enforcement" that includes arresting anyone who violates mandatory quarantine measures as the president threatened a return to a lockdown if cases don't fall.
Last night, in the US, Robert Redfield, the head of the CDC, said Infections in southern states are slowing, and deaths should start to fall over the next week.
In Argentina, where a lengthy strict lockdown failed to contain the virus, the country reported a record 8,225 new cases, bringing the total to 320,884. There were 111 new deaths, taking the total to 6,517.
As Argentina's outbreak worsens, the situation in neighboring Brazil continues to slowly improve, with health officials reporting 45,323 new cases, almost 4,000 fewer than the number reported during the prior day. While progress in stemming the pandemic has been uneven, weekly new cases declined the most since the 'peak' of Brazil's outbreak in late July. Deaths increased by 1,204 to 112,304, the smallest increase since Monday.
---
This post has been republished with permission from a publicly-available RSS feed found on Zero Hedge. The views expressed by the original author(s) do not necessarily reflect the opinions or views of The Libertarian Hub, its owners or administrators. Any images included in the original article belong to and are the sole responsibility of the original author/website. The Libertarian Hub makes no claims of ownership of any imported photos/images and shall not be held liable for any unintended copyright infringement. Submit a DCMA takedown request.