American Airlines Faces Backlash After Allowing Employees To Wear BLM Pins
American Airlines Faces Backlash After Allowing Employees To Wear BLM Pins

Tyler Durden

Mon, 09/07/2020 – 15:05
American Airlines has come under fire after announcing that flight attendants are now allowed to wear Black Lives Matter flair on their uniforms while on duty, angering some employees – including some whose spouses or relatives are cops that say BLM promotes or condones violence, according to the New York Post.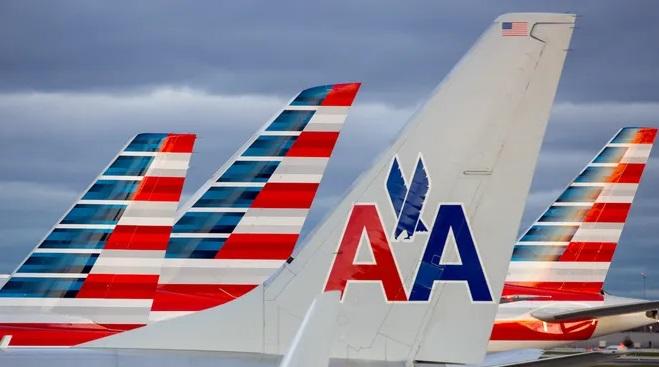 "I take offense to this," one veteran flight attendant told management in an email obtained by The Post. "Serious offense. My husband is a LEO (Law Enforcement Officer), as was my deceased father and as far as I'm concerned ALL LIVES MATTER."
"I am completely disgusted at the fact that we can't show support for our GOD, our COUNTRY, our LEOs but when it comes to BLM organization (which is controversial in itself), American Airlines says that's obviously different," she continued. "And we can. How is that right? Well, I don't feel included."
#AmericanAirlines Instead of supporting Blue Lives or All Lives, this company is supporting a Hate group! BLM pins are being made for all their workers to wear! A Flight Attendant asked if they could wear a Blue Lives Matter pin instead, they were told, NO! COMMENTS? pic.twitter.com/wuT4rTqPVG

— sharannp (@sharann1gmailc1) September 6, 2020
https://platform.twitter.com/widgets.js
Another flight attendant who asked to be identified only as John said staffers who refuse to wear the pin will now "be ostracized and labeled as racist," and described BLM as "a terrorist organization that promotes violence to further their agenda."

"If this pin is sanctioned, I will wear my NYPD pin supporting the police department," he said. –New York Post
The airline's senior vice president for flight services, Jill Surdek, defended the decision, saying she had been "taken aback" by "widespread" complaints from black employees about "implicit bias and direct racism from customers and other team members."
"American is truly committed to having an inclusive culture that is welcoming to all and a reflection of our country and world," said Surdek, in an email, adding "One symbolic way to show our support is through a uniform pin."
"We are working with our Black Professional Network on designing a specific pin that may be worn with the uniform. In the interim until this pin is produced, to recognize the significance of this moment in history, we are allowing people to wear a Black Lives Matter Pin."
In a statement to The Post on Sunday, the airline said the company has employee "resource groups" working on several pin designs for various causes, including charitable groups that include UNICEF and others.

"Our Christian, veterans and LGBTQ groups, for example, have developed their own pin that can be worn as part of the uniform," the statement said.

American said it views the BLM pin push "not as a political cause but as a universal cause about humanity and equality. Fundamentally, Black Lives Matter is an expression of equality."

"It doesn't mean other lives don't matter, rather that in our society black lives should matter and be valued the same as others. That's not political." –New York Post
According to the report, angry AA employees think their airline jumped on the BLM pin thing to keep up with Delta Airlines, which has reportedly designed its own BLM pin for flight attendants to wear.
---
This post has been republished with permission from a publicly-available RSS feed found on Zero Hedge. The views expressed by the original author(s) do not necessarily reflect the opinions or views of The Libertarian Hub, its owners or administrators. Any images included in the original article belong to and are the sole responsibility of the original author/website. The Libertarian Hub makes no claims of ownership of any imported photos/images and shall not be held liable for any unintended copyright infringement. Submit a DCMA takedown request.