Massive Sell Program Slams S&P500 Below 3300
Massive Sell Program Slams S&P500 Below 3300

Tyler Durden

Fri, 09/18/2020 – 13:59
Just as were bringing readers a warning from BMO technician Russ Visch that a drop below 3,310 in the S&P would breach the mid-September support and open a door for a retest of 3,233…
<!–[if IE 9]>
<![endif]–>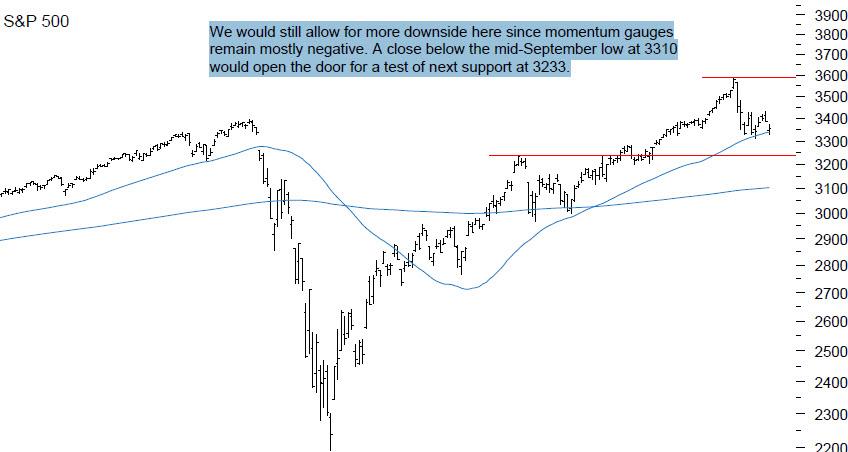 … a massive selling program hit at exactly 1:30pm, which sent the NYSE TICK index (number of securities trading on an uptick less trading on a downtick) to session lows of -1,713…
<!–[if IE 9]>
<![endif]–>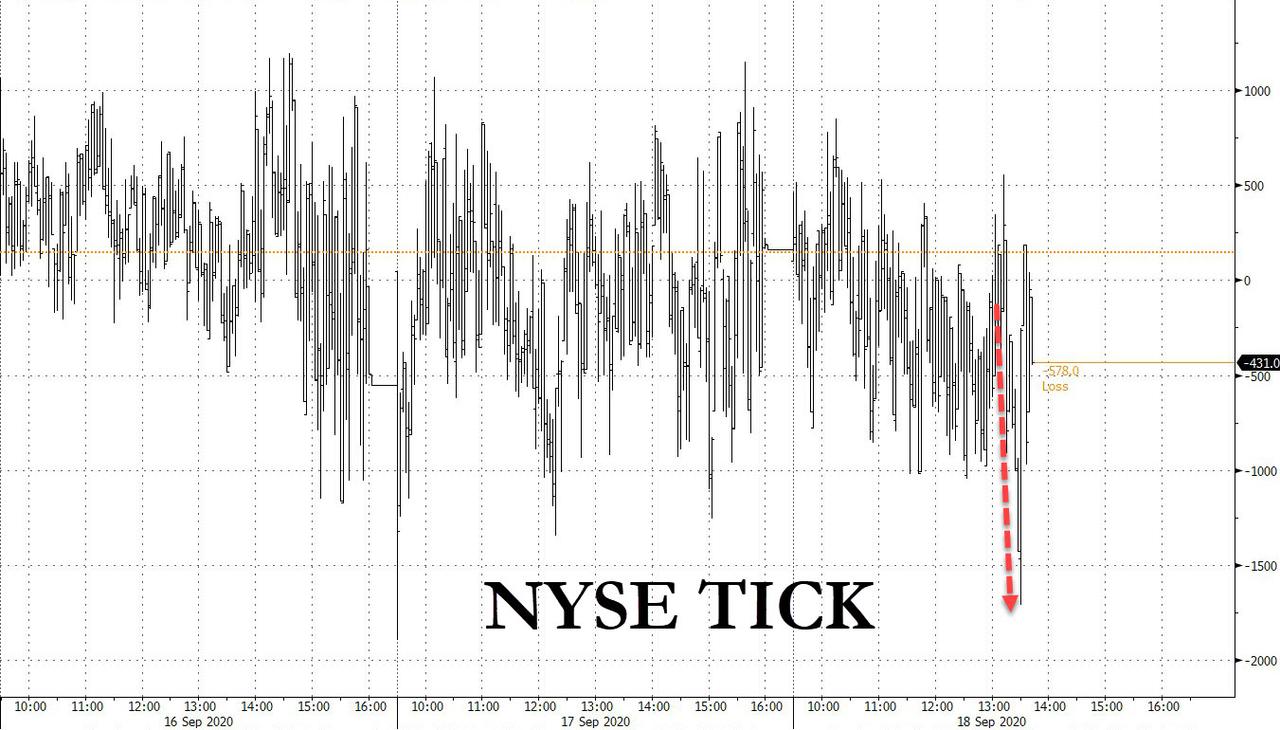 … which together with yesterday's morning wholesale dump which saw the TICK open the puke-like -1,897, was the biggest program selling going all the way back to the mid-June dump.
<!–[if IE 9]>
<![endif]–>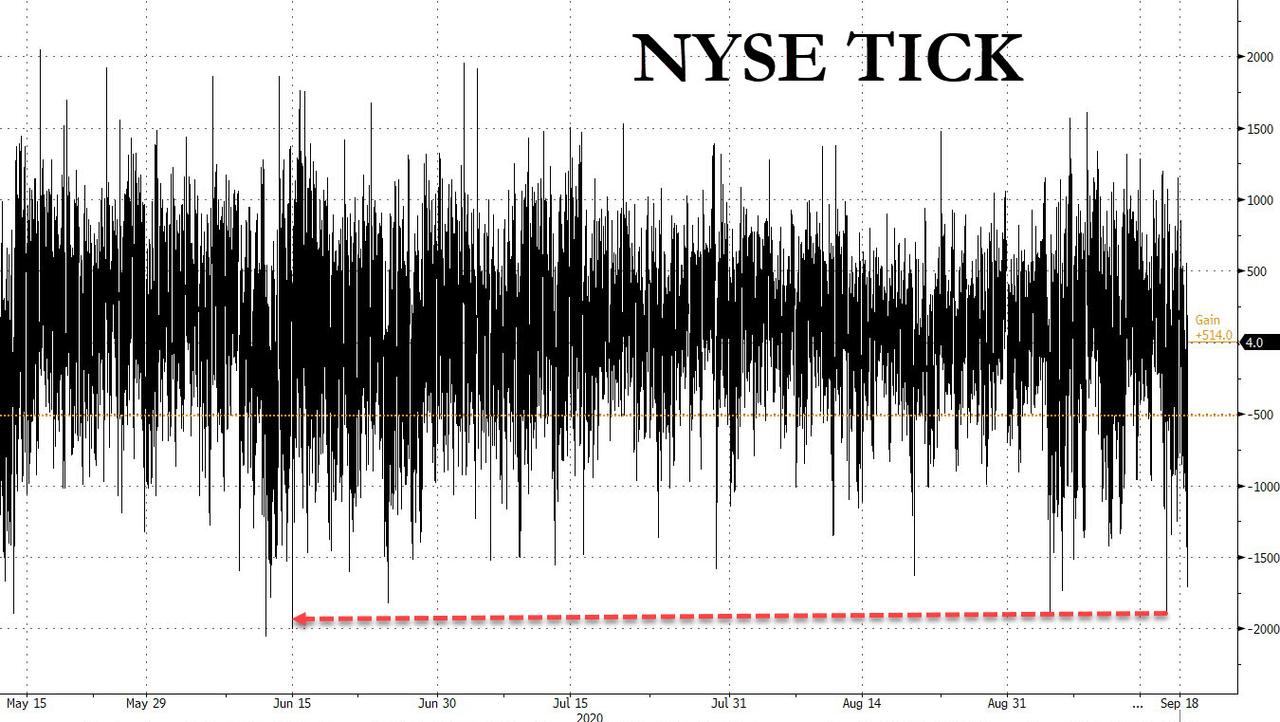 Curiously, just moments before the sell program hit, the VIX – which had been trading rangebound all day despite the market weakness in yet another quirk of quad-witching – spiked, potentially triggering the sharp cross-asset selloff and while bonds remain unchanged even the dollar is starting to move (higher).
<!–[if IE 9]>
<![endif]–>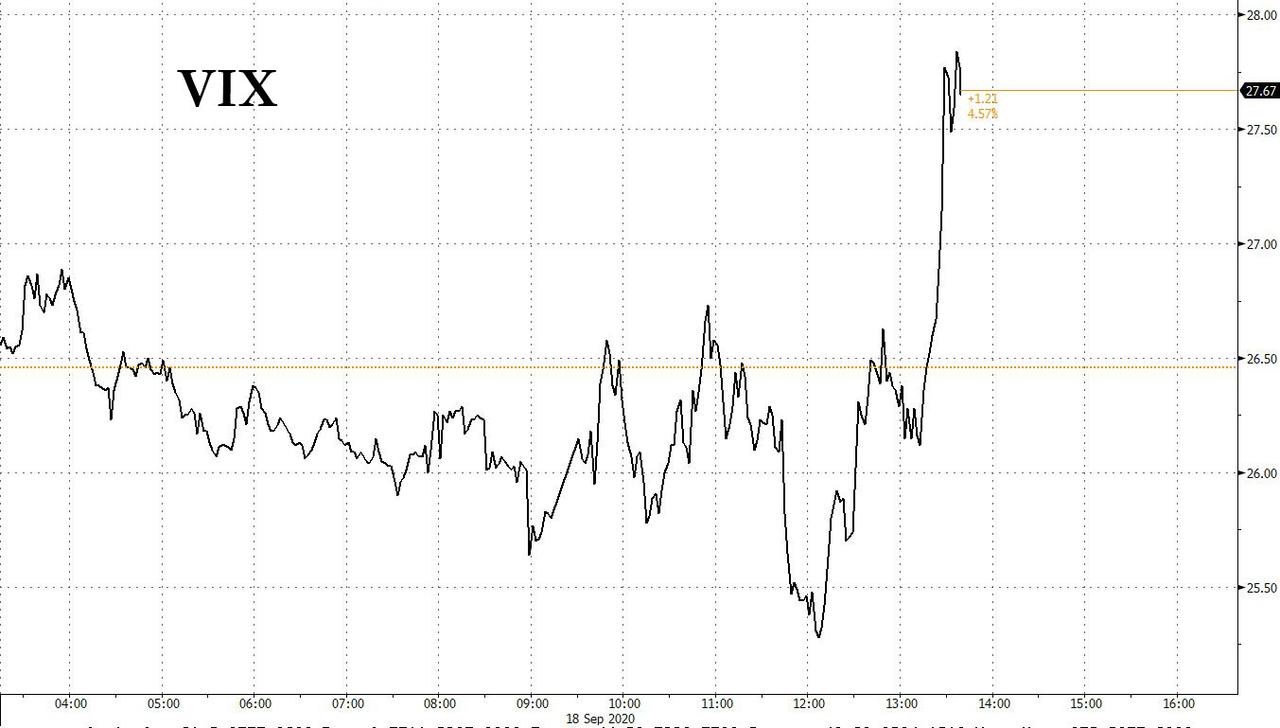 The 1:30pm sell program was notable because coming on the already twitchy quad-witching day, it pushed the S&P below 3,300 – almost as if that was the intention – with the EMini suddenly dumping 20 points in bidless action before the S&P future recovered around 3,280, the lowest level since early August.
<!–[if IE 9]>
<![endif]–>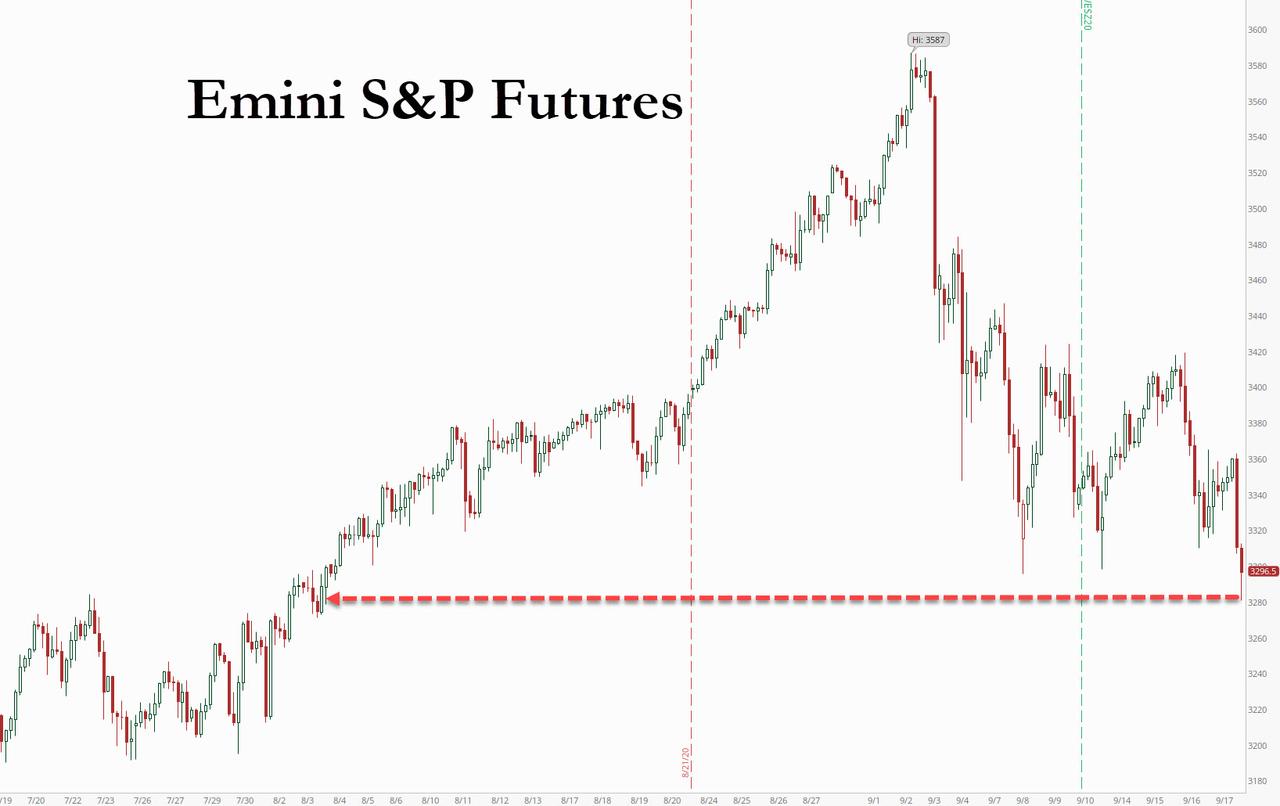 And so with 3,300 now in the rearview mirror, the onus is now on the Robinhood BTFD crew to show that they can prop up the market in a time when the Fed's dedication to the bullish cause is suddenly in question.
---
This post has been republished with permission from a publicly-available RSS feed found on Zero Hedge. The views expressed by the original author(s) do not necessarily reflect the opinions or views of The Libertarian Hub, its owners or administrators. Any images included in the original article belong to and are the sole responsibility of the original author/website. The Libertarian Hub makes no claims of ownership of any imported photos/images and shall not be held liable for any unintended copyright infringement. Submit a DCMA takedown request.