Wall Street Bankers Push For Bonuses Ahead of Possible Biden Win

Tyler Durden

Fri, 09/18/2020 – 06:30
Big Wall Street firms may pay out bonuses to employees earlier this year as executives are preparing for a potential scenario where Joe Biden becomes president and a Democrat-controlled Senate would result in higher taxes.
"Employees may ask to receive year-end incentives before the end of 2020 instead of early next year, when they would typically get the bonuses," said Alan Johnson, president of Johnson Associates Inc., a New York-based compensation consulting firm, who was quoted by Bloomberg. 
"You're going to hear about, 'This firm did this, and that firm did that,'" Johnson told firms at a virtual industry conference Monday. "You don't want to be caught unaware."
A major concern for Wall Street if President Trump doesn't win is the possibility of higher corporate taxes by a Biden administration. Biden has pledged to roll back Trump's tax cut legislation, which boosted corporate profits in the last couple of years. If passed, the amount of bonuses Wall Street receives on a per annum basis could be significantly reduced from the roughly $30 billion set aside each year. Biden's plan also calls for increased taxes for annual incomes over the $400,000, along with higher capital gains taxes. 
<!–[if IE 9]>
<![endif]–>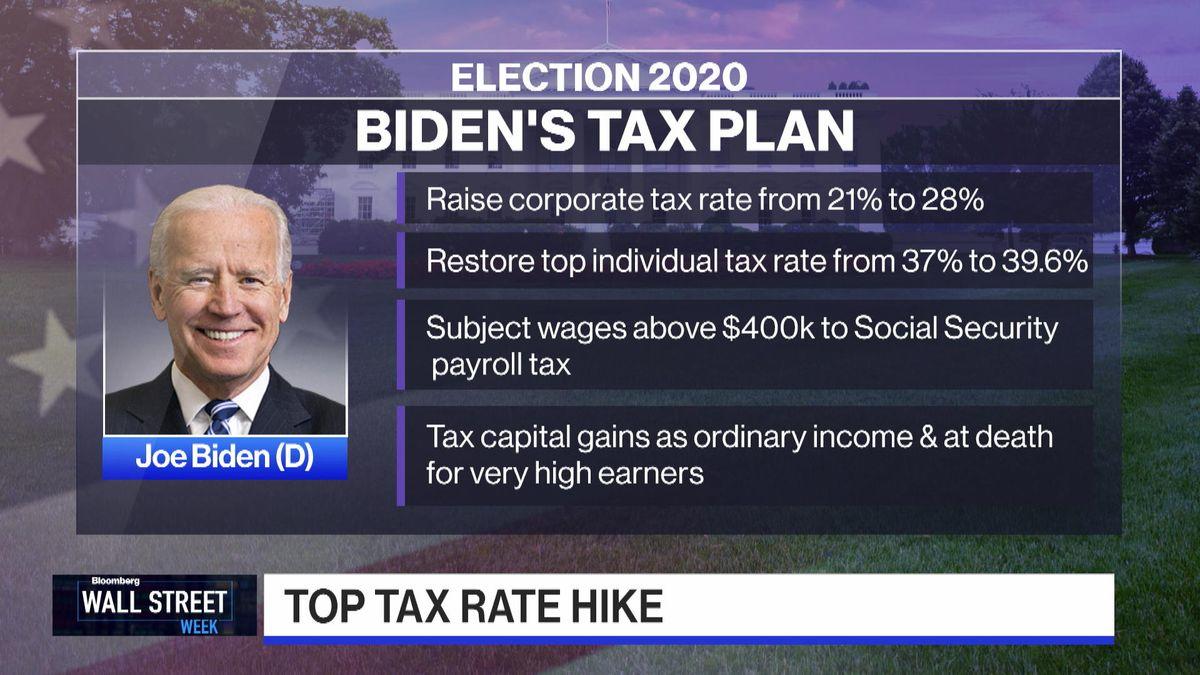 Johnson has advised firms to prepare for tax increases no matter who wins the election, given the federal government's desperate need for revenue following the virus pandemic. He said states like New York, New Jersey, Connecticut, and California have already signaled tax increases in the year ahead. 
"Firms in the past have accelerated bonus payments in response to changes in tax policy. President Donald Trump's tax plan, passed at the end of 2017, limited the amount of federal tax deductions high earners could claim for their state and local taxes, prompting some firms to hand out bonuses before the end of the year," said Fred Farkouh, a partner at New York-based accounting firm Farkouh Furman & Faccio LLP.
Farkouh added, "moving up incentive payments wouldn't affect finances for many companies, as they would have already planned to record year-end bonuses in their accounting for 2020, even if they were expecting to distribute them in 2021." 
Wall Street appears to be preparing for a possible Biden presidency. If so, does that also mean increased corporate taxes could result in a stock market crash? 
RECORD HIGH NASDAQ! It would all come crashing down, including your Jobs, Stocks, and 401k's, if Sleepy Joe ever became President. China and others would own us!!!

— Donald J. Trump (@realDonaldTrump) August 3, 2020
<!–[if IE 9]>
<![endif]–>
No matter what, the prospects of higher taxes could certainly sink stocks ahead of the election.  
Zero Hedge's mission is to widen the scope of financial, economic and political information available to the professional investing public, to skeptically examine and, where necessary, attack the flaccid institution that financial journalism has become, to liberate oppressed knowledge, to provide analysis uninhibited by political constraint and to facilitate information's unending quest for freedom. Visit https://www.zerohedge.com
---
This post has been republished with permission from a publicly-available RSS feed found on Zero Hedge. The views expressed by the original author(s) do not necessarily reflect the opinions or views of The Libertarian Hub, its owners or administrators. Any images included in the original article belong to and are the sole responsibility of the original author/website. The Libertarian Hub makes no claims of ownership of any imported photos/images and shall not be held liable for any unintended copyright infringement. Submit a DCMA takedown request.