Amazon Keeps Spreading Across America, Plans 1000 Warehouses In Suburban Neighborhoods

Tyler Durden

Sat, 09/19/2020 – 17:00
Amazon is doubling down on ultra-fast deliveries with plans to open 1,000 small delivery centers across U.S. metro areas and suburbs, according to Bloomberg. The expansion will allow the e-commerce giant to take on Target and Walmart. 
"The facilities, which will eventually number about 1,500, will bring products closer to customers, making shopping online about as fast as a quick run to the store. It will also help the world's largest e-commerce company take on a resurgent Walmart." 
The small warehouses would support Amazon's efforts to provide customers with two-day and or one-day deliveries for specific items, even if a demand surge is seen. The primary strategy here is to compete with Walmart and Target's same-day delivery schemes. 
Bloomberg explains the strategy behind additional micro warehouses: 
"Historically, Amazon gnawed away at brick-and-mortar rivals from warehouses on the exurban fringes, where it operated mostly out of sight and out of mind. That worked fine when the company was promising to get products to customers in two days. Now Walmart and Target Corp. are using their thousands of stores to beat Amazon at its own game by offering same-day delivery of online orders. Walmart also recently started is own Prime-style subscription service, upping the competitive ante." 
The new strategy is already working at a fulfillment center in Holyoke, Massachusetts, situated near a dead mall, and down the street from more than 600,000 people.
<!–[if IE 9]>
<![endif]–>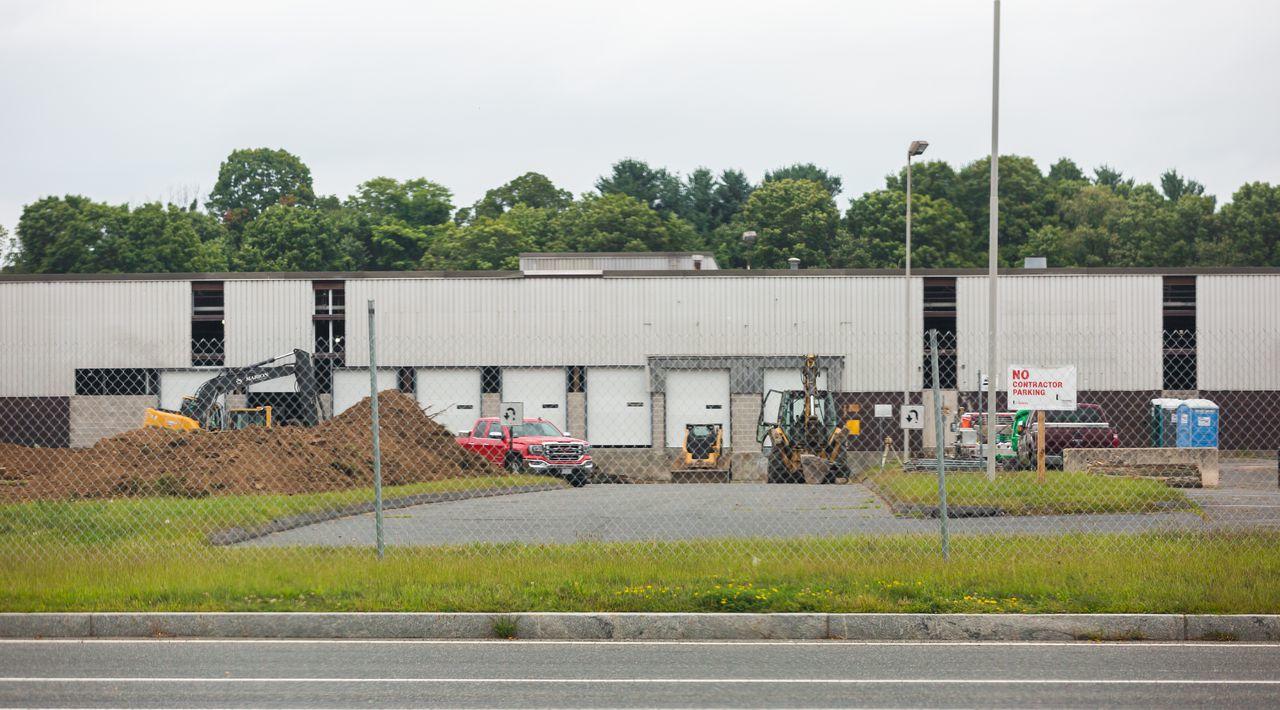 Amazon's plan to add micro fulfillment centers is in response to its handling of the virus pandemic. The company had to suspend many non-essential items to deal with the increased demand following the coronavirus outbreak. This created a public backlash for slow shipping times. Customers started to abandon the e-commerce giant for quicker shipping options with Walmart and Target. 
During March and April, Amazon announced 175,000 new hires to keep up with demand. Even after lockdowns eased, people continued to order online as the coronavirus cases surged in the summer. Amazon hired 100,000 additional workers in September ahead of the holiday season. 
"In just a few years, Amazon has built its own UPS," said Marc Wulfraat, president of the logistics consulting firm MWPVL International Inc., who estimates Amazon will deliver 67% of its own packages this year and increase that to 85%. "Amazon keeps spreading itself around the country, and as it does, its reliance on UPS will go away."
Amazon has also been in talks with the largest mall owner in the U.S., Simon Property Group, where anchor department stores could be transformed into Amazon distribution hubs. Bloomberg noted:
"Department stores such as J.C. Penney are often two stories and lack sufficient loading capacity, they said, meaning they require extensive remodeling to accommodate an Amazon delivery hub. Moreover, mall leases with existing tenants often prohibit the owner from introducing a delivery hub that could spoil the shopping experience, and city officials might not quickly approve an industrial use in a retail area. It's more likely that dead malls will be bulldozed to make way for an Amazon warehouse, as they have in the Midwest, than for an Amazon delivery station to sprout in a half-vacant mall to coexist with Kay Jewelers and Cinnabon." 
If Amazon does, in fact, sign a deal with Simon to transform some of America's dead malls into micro fulfillment centers, this could be bad news for investors betting against CMBX 6.
Along with plans for micro fulfillment centers, Amazon was recently granted federal approval to operate fleets of delivery drones. This could mean, one day, Amazon Prime Air will make last-mile trips from small fulfillment centers to customers' homes in 30 minutes to a few hours.
Zero Hedge's mission is to widen the scope of financial, economic and political information available to the professional investing public, to skeptically examine and, where necessary, attack the flaccid institution that financial journalism has become, to liberate oppressed knowledge, to provide analysis uninhibited by political constraint and to facilitate information's unending quest for freedom. Visit https://www.zerohedge.com
---
This post has been republished with permission from a publicly-available RSS feed found on Zero Hedge. The views expressed by the original author(s) do not necessarily reflect the opinions or views of The Libertarian Hub, its owners or administrators. Any images included in the original article belong to and are the sole responsibility of the original author/website. The Libertarian Hub makes no claims of ownership of any imported photos/images and shall not be held liable for any unintended copyright infringement. Submit a DCMA takedown request.