As Attention-Starved Celebs Strip Down Over 'Naked Ballots', WarnerMedia Plans To Slash 1000s Of Jobs
As Attention-Starved Celebs Strip Down Over 'Naked Ballots', WarnerMedia Plans To Slash 1000s Of Jobs

Tyler Durden

Thu, 10/08/2020 – 15:45
As the motion picture industry begins to death-spiral into oblivion due to the pandemic, attention-starved celebrities are going topless to implore people to avoid 'naked ballots' – due to a law in 16 states which requires voters to insert their mail-in ballots into two separate envelopes in order to be counted.
<!–[if IE 9]>
<![endif]–>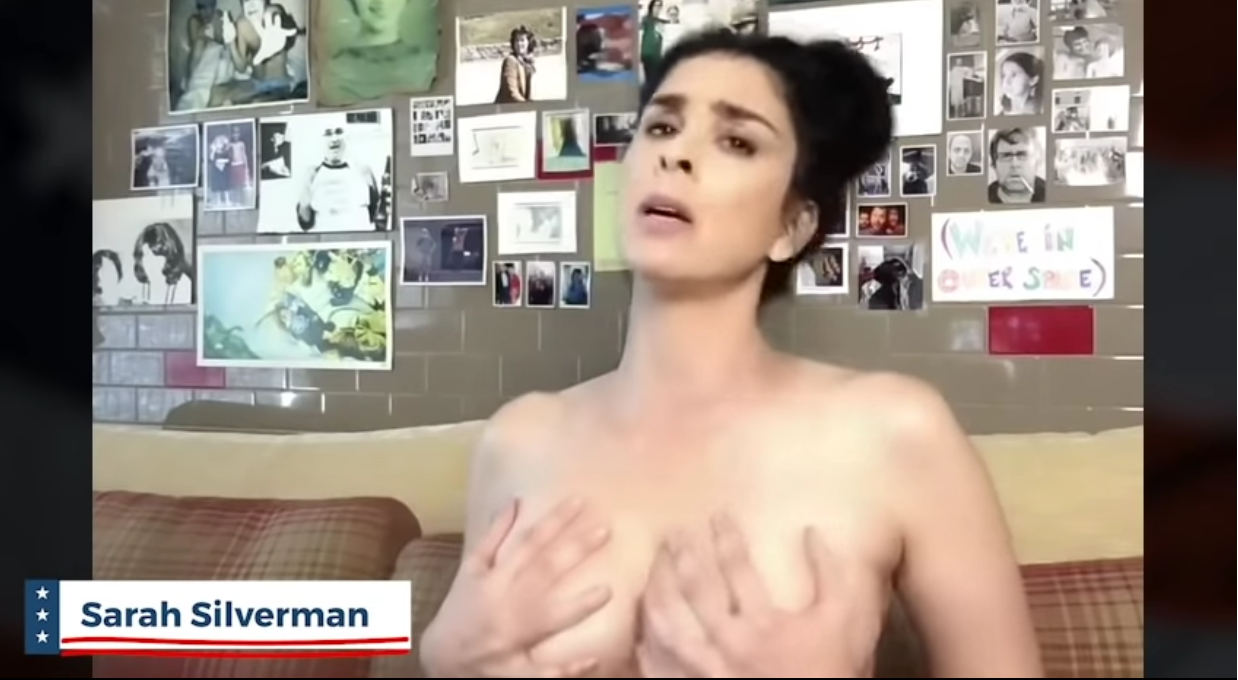 "If you don't do exactly as I tell you," said comedian Sarah Silverman, "then your ballot could get thrown out."
Yet, while bored Hollywood celebs – including for some reason Amy Schumer, are 'raising awareness' via nudity, Hollywood itself appears to be in dire straits thanks to plummeting box-office sales which have already put the world's largest theater chains in a precarious position.
According to the Wall Street Journal, WarnerMedia is planning a restructuring which would mean thousands of job cuts, as the company seeks to cut costs by as much as 20% in the wake of sagging income from movie sales, cable subscriptions and TV ads, according to 'people familiar with the matter.'
The restructuring would begin within weeks, and would affect employees across Warner Bros. assets such as HBO, TBS and TNT.
The Journal notes that rivals Disney and Comcast have slashed jobs in recent months as their film and TV businesses are similarly struggling.
"Like the rest of the entertainment industry, we have not been immune to the significant impact of the pandemic," said a WarnerMedia spokesman, who added that the company would 'reorder its operations to focus on growth opportunities.' "We are in the midst of that process and it will involve increased investments in priority areas and, unfortunately, reductions in others."
While Warner's TV assets are suffering, their movie business is also sucking wind – after their uber-expensive sci-flick "Tenet" flipped, leading the studio to push "Wonder Woman 1984" from an October release to the end of the year.
Meanwhile, "Dune," which was supposed to premiered during the holidays has been bumped until next year at the soonest, while "The Batman" has similarly been bumped from 2021 to 2022.
The layoffs will mark the second wave of job cuts, after WarnerMedia handed out over 500 pink slips in August.
And while nobody knows the exact size of WarnerMedia's workforce, its predecessor employed around 26,000 people before AT&T acquired them in 2018 for approximately $85 billion. By the end of June, AT&T's headcount was 243,000.
---
This post has been republished with permission from a publicly-available RSS feed found on Zero Hedge. The views expressed by the original author(s) do not necessarily reflect the opinions or views of The Libertarian Hub, its owners or administrators. Any images included in the original article belong to and are the sole responsibility of the original author/website. The Libertarian Hub makes no claims of ownership of any imported photos/images and shall not be held liable for any unintended copyright infringement. Submit a DCMA takedown request.